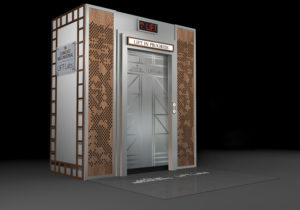 The Comcast NBCUniversal LIFT Labs PITCH ELEVATOR Is Going to SXSW 2018!
Record your video pitch, share it on social, and elevate your startup story!
March 11-12
Pour Choices
401 E. 6th Street, Austin
Come see us inside the Amplify Philly House at Pour Choices in Austin to get details about applying for the Comcast NBCUniversal LIFT Labs Accelerator, powered by Techstars. Then, step inside our life-sized PITCH ELEVATOR to practice and perfect your pitch!
Want some feedback on your pitch before you record? Sign up here to meet with an expert from Comcast NBCUniversal!
If you miss us at SXSW 2018, look for announcements about the Comcast NBCUniversal LIFT Labs pitch elevator's next stop. Follow us on Twitter @LIFT_Labs for all the latest info.
Questions? Contact us anytime!