Miami
Attributes of the Miami Startup Community

Talent is
flocking to Miami
People from around the
country are convening on
Miami giving startups a larger
pool of tech talent.

Supportive local
government
Miami's outspoken mayor
is wooing tech talent to
build the ecosystem and increase
the amount of well-paying jobs.

Welcoming to
newcomers
The tech ecosystem is happy
to welcome startup founders, funders,
and others to Miami.

Early stage
venture capital
is needed
Miami founders and funders
agree that more dollars need
to flow to companies at the
earliest stages.
TOP ATTRIBUTE
Collaborative Community
"In the last six months everybody seems to be moving here. We're attracting a lot of talent that, over the last five years, we couldn't attract before."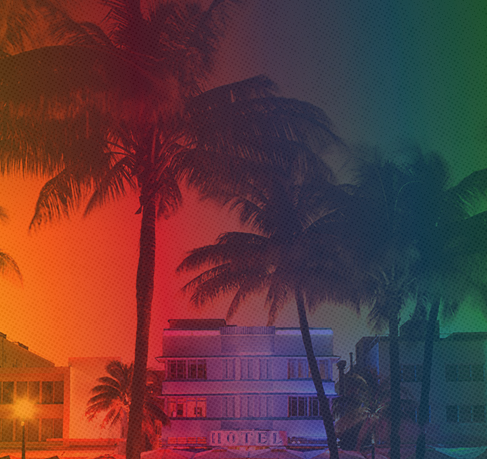 With a tropical climate perfect for remote working, no personal income tax, and a gateway to Latin American clients, Miami is attracting founders, funders, and technologists away from traditional tech hubs.
TOP TREND
Mayor Wooing Techies to the City
"We're at a phase where opportunities are endless. If we are able to create meaningful connections between those who have been here for a while and newcomers, we benefit tremendously as an ecosystem."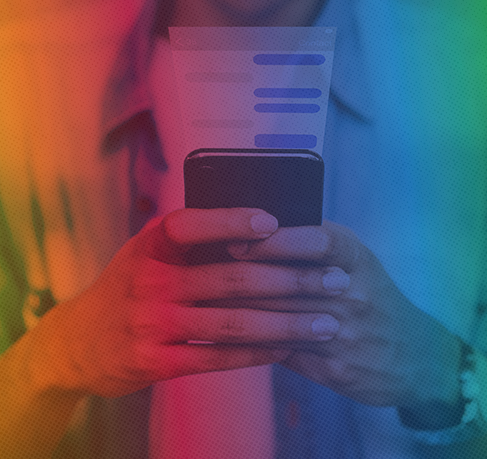 Mayor Javier Suarez has been outspoken in his courtship of entrepreneurs and investors to Miami. He even had a Twitter exchange with Elon Musk about building tunnels beneath the city. He helped the city secure a promise from Softbank Capital to invest $100 million in local startups, something Suarez hopes will ease the city's income inequality.
TOP TREND
Networking Opportunities for Newcomers
"There really is a welcoming committee. It's like a digital version of people waiting for you with signs at the airport."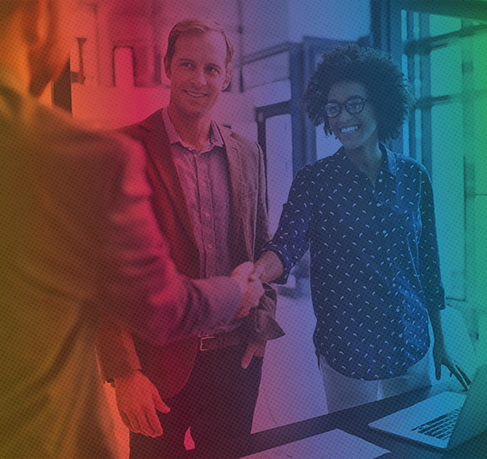 With so many new entrepreneurs and investors coming into the city, they need to build their networks. That's no problem in Miami, a historically transient city with a startup ecosystem that is excited to welcome newcomers with open arms.
Top Challenge
More Capital Needs to Reach to Early Stage Startups
"The companies I get most excited about are too early for VC money. Investors need to see a team, minimum viable product, and some traction. The newest companies don't have the resources to necessarily get there."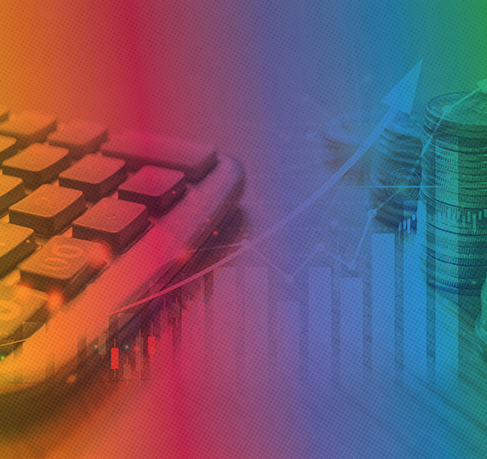 While nearly $2 billion in investment capital went to Miami businesses, founders and funders agree that more dollars need to flow to companies at the earliest stages.
Top Trend
Engagement
with
Large Corporations
"Having that corporate partnership not only provides access to founders like myself but also provides resources, intel, funding, and access. There are a lot of great opportunities that can happen when businesses work with grassroots organizations, like access to founders who aren't on the radar because they don't have the public relations or publicity to get the proper recognition."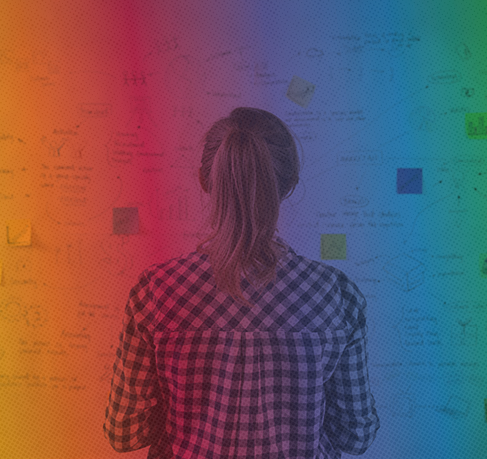 Engagement with grassroots organizations. Startups want and need more opportunities to pilot their products and technologies with big companies — and grassroots organizations help.
Top Challenge
Angel
Investment
from Underrepresented
Communities
"There are plenty of Black investors out there who are accredited investors but who are not educated in the startup space. I can talk to someone worth tens of millions but won't have a clue about investing in startups. We're trying to reach them. It is a riskier asset class, but if you don't invest a little bit of your portfolio in it, you're missing out."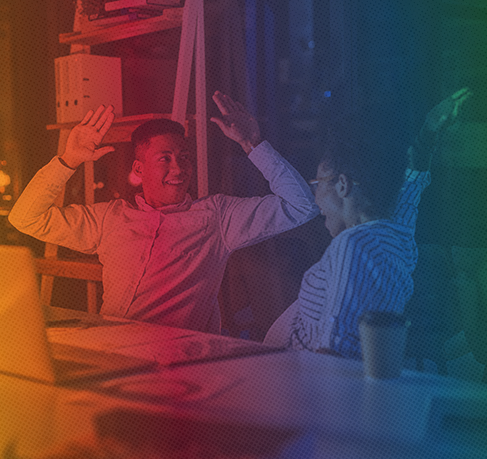 More angel investors mean more startup founders get a shot at funding. When those angels come from underrepresented communities, it leads to a startup ecosystem that's more inclusive.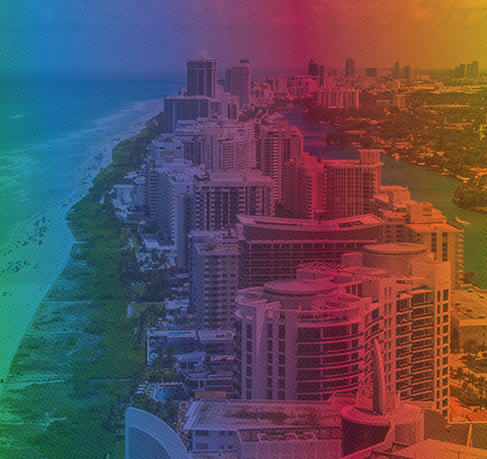 Up from 49 deals in 2019. Another sign that Miami's startup ecosystem is heating up.
$1.9 Billon VC Investment in 2020
An increase of 73% from 2019, perhaps due to the influx of people — and investor money — coming to the city in the wake of the pandemic.
Miami startup spotlight
LaToya Stirrup
Co-Founder, KAZMALEJE
and Charter Member,
Black Girl Ventures Miami Chapter

Stirrup couldn't seem to find hair tools that work for her natural Black hair — so she built her own. Her company KAZMALEJE manufactures hair tools like combs, picks, and detanglers and has earned press from Vogue, Allure, Forbes, and other publications. The company is also certified Plastic Neutral by rePurpose Global. Stirrup is also a master facilitator working with Black Girl Ventures Miami Chapter, and serving as President and Cofounder of Digital Grass Innovation and Technology.
Leigh-Ann Buchanan
President and Founding Executive Director,
Aire Ventures

After serving as legal counsel to entrepreneurs, startups and multinational corporations, Buchanan is now leading the nonprofit venture studio in an effort to make tech ecosystems more inclusive. Buchanan is also a sought-after facilitator and frequent speaker on strategies for inclusive innovation and designing equitable entrepreneurial ecosystems.
Miami Startup Leaders Sound Off
What are the biggest gaps
in your startup community?
| | |
| --- | --- |
| 43% | Connections to Corporations |
| 31% | Early Stage Funding |
| 13% | Sharing Success Stories |
| 13% | Other |
How would you most want to
engage with Comcast NBCUniversal?
30%
Opportunity To Do A Pilot
With A Business Unit
29%
Co-Create Content For
Our Shared Audiences
23%
Receive Mentorship From
Experts & Leaders
18%
Attend Educational Programs
(Workshops, Speaker Series, Etc.)
We build our programs using input and insights directly from founders to support startups
at every stage.

Access valuable feedback and resources from City Tour 2021 below.
More Corporate-Startup
Partnership Opportunities
Amplification of
Success Stories
Opportunities for
Underrepresented Founders
Explore the complete directory of Comcast NBCUniversal resources for startups and small businesses
here
.