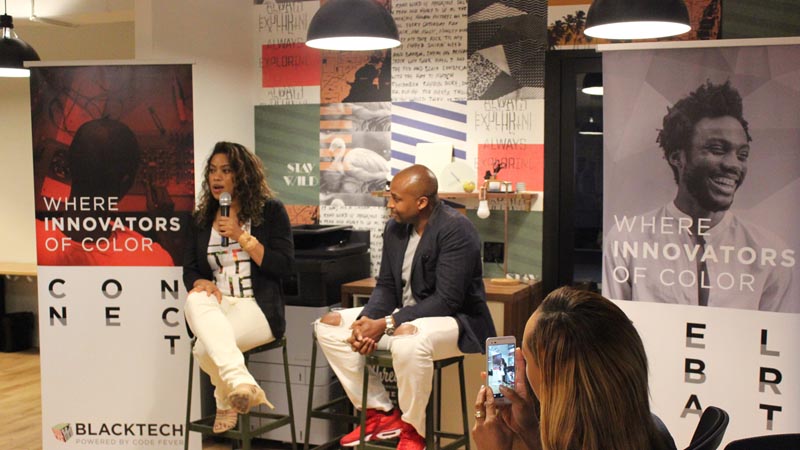 The annual event will take place February 6 to 10 in Miami, Florida
At Comcast NBCUniversal LIFT Labs, we believe that the best ideas often come from diverse collaboration – and that diversity truly drives innovation. As part of our mission to support entrepreneurs from all backgrounds, we are proud to be a sponsor of this year's BlackTech Week to help provide founders with key resources they need to be even more successful.
BlackTech Week has been a project of Code Fever Miami – an economic development non-profit dedicated to inclusivity and innovation for underserved and immigration populations – since 2014. Originally, the event was a small-scale, local gathering for tech education and networking.
Now, BlackTech Week has gone national, curating events year-round and hosting an impressive VC-in-Residence program, where black entrepreneurs secure unprecedented face-time with investors.
The annual BlackTech Week conference kicks off February 6 in Miami. It features over 30 experts and speakers, including Comcast NBCUniversal's Ebony Lee, Senior Vice President of Strategic Development, and Kai Bond, Principle of Comcast Ventures Catalyst Fund, which invests in diverse founding teams.
The conference is organized into three main events:
#GovEduCon (Feb. 7) an all-day event focusing on smart cities, K-12 STEAM education, and open data for black and brown municipalities.
#HustleReunion (Feb. 7-8) is a two-day event examining inclusive innovation and competitiveness, entrepreneurship, and employment for people of color.
#MaskOffLab (Feb. 8) is a day-long workshop designed to empower women and educators to expand STEAM opportunities for communities around the globe by tackling real-world issues.
Code Fever Miami and BlackTech week were founded by insatiable entrepreneur Felecia Hatcher, who saw a major disparity in resources and opportunities in tech for black and Latinx founders.
One of the biggest problems facing minority entrepreneurs, she says, is the lack of a strong personal network in the startup community. This can often be the difference between success and failure. This means having the support system to guide you in the right direction and give you good, honest advice about what you need to succeed.
Hatcher believes corporate partners and sponsors, like Comcast NBCUniversal, increase resource magnetism within the black tech community and are key components to elevating success in black and Latinx communities – where founders need contracts, not just mentorship!
Learn more about BlackTech Week and see the full event calendar and speaker list. For a discount on tickets, use the code: comcast20