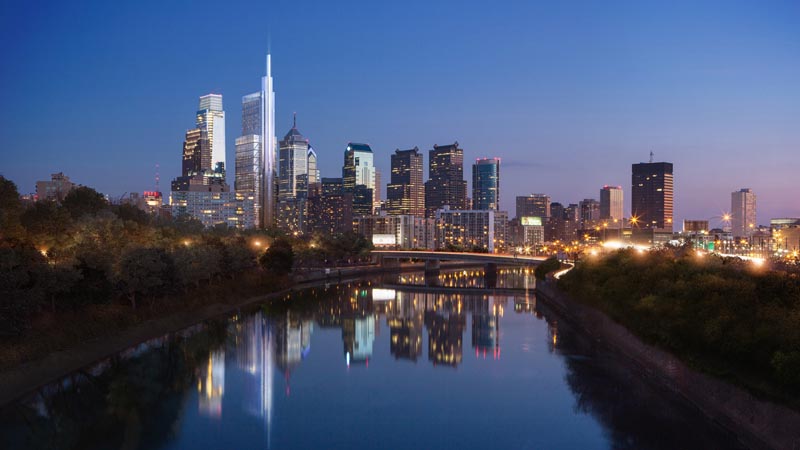 At the start of 2018, Comcast NBCUniversal proudly announced another milestone in our mission to cultivate the next generation of media, entertainment, and connectivity companies: Applications are now open for the first class of the Comcast NBCUniversal LIFT Labs Accelerator, powered by Techstars.
This is a core component of the Comcast NBCUniversal LIFT Labs community, which offers programmed talks, mentor sessions, events and online educational resources designed to help entrepreneurs grow and bring their companies to market.
This July, startups selected for the accelerator will enter a 13-week program in Comcast NBCUniversal's global headquarters in Philadelphia. They will get access to one-on-one mentorship from Techstars' worldwide entrepreneur network, and will work directly with mentors and product experts from across Comcast NBCUniversal's businesses, including the NBC and Telemundo broadcast networks, film studios, and cable networks, and Xfinity products and services.
It will also be an opportunity to showcase our hometown and all it has to offer influential and transformative tech and startup leaders.
Philadelphia boasts world-class universities, an enterprising and diverse population, and innate passion to invent that dates back to this country's very beginning (think of all Benjamin Franklin created more than 200 years ago, just blocks from where the Comcast Center stands today).
Our hope is that the accelerator brings some of the world's brightest entrepreneurs to Philadelphia to work side-by-side with Comcast NBCUniversal experts and our partners at Techstars, and to join the city's thriving startup scene.
As we conducted our research with more than 1,500 entrepreneurs from around the world, we learned that one potential partner for the accelerator stood out. The entrepreneurs we interviewed noted time and again that a Techstars partnership would be of great value to them, and to the City of Philadelphia.
Together, we will mentor startups that are creating and utilizing innovative technologies including, but not limited to, IoT, artificial intelligence, machine learning, virtual and augmented reality, wireless, blockchain, accessibility tech, and direct-to-consumer products in the following five areas:
Connected Life – Empowering users to connect with the people, places and things that matter most.
Entertainment Everywhere – Connecting consumers with engaging content in any form, on any device, anywhere.
Next Gen Marketing – Transforming marketing and advertising to meet shifting consumer behavior in a digital world.
Smart "Cities" – Making physical spaces more intelligent through advanced sensors, devices and networks.
Digital Wellness – Enabling better health care through enhanced content, communication and connectivity.
If you or someone you know is ready to push boundaries and create transformational technology, apply to be part of the first LIFT Labs Accelerator, powered by Techstars. Applications are open through April 8.