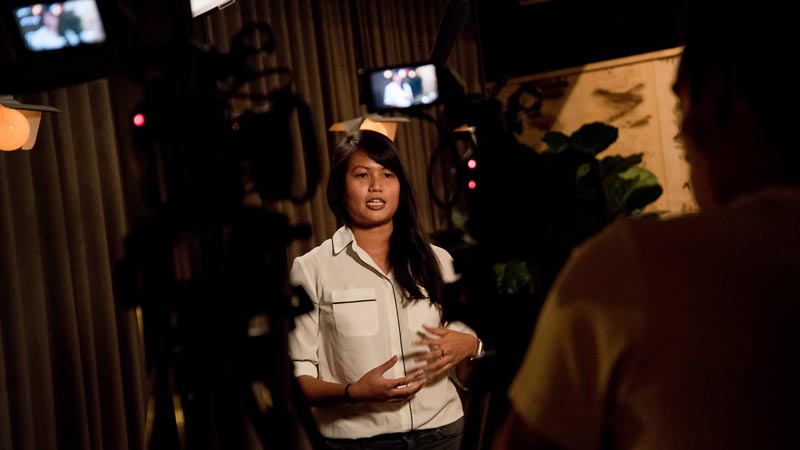 Part of our mission at Comcast NBCUniversal LIFT Labs is to amplify startup stories and give founders a bigger platform from which to be heard. We want to hear from you: about your company and your journey, what inspires you and what advice you offer others.
To do this, we've once again partnered with SeenIt, a collaborative video platform built in London that helps us co-create stories with all of you. SeenIt was founded by Emily Forbes, who has an unshakeable belief that user-generated video is one of the most powerful – and accessible – tools available.
Our latest project focuses on what inspires entrepreneurs to keep grinding on the toughest days, what real-world advice you wish you'd heard sooner, and your best ideas about how to elevate your own success while lifting others.
The footage we collect will be composed into an inspiring film that highlights entrepreneurs' remarkable passion and penchant for innovation. Here is an example of a Seenit project we did for Female Founder month 2017.
Sound like something you want to be a part of?! It's easy!
Here's how it works:
1. Download or open the SeenIt app on your iPhone or Android
2. Sign up or log in and allow all popups e.g. microphone and push notifications.
3. Enter the Project ID: founderfocus2018
4. Head to the 'Script' section to find out what our themes are, and start filming your shots. You can shoot this through the app or upload from your device. It's up to you! Just remember to film horizontally.
5. Put you best pitch forward and get ready to have some fun!
Stay up-to-date on all Comcast NBCUniversal LIFT Labs news! Sign up to receive occasional emails and follow us on Twitter!