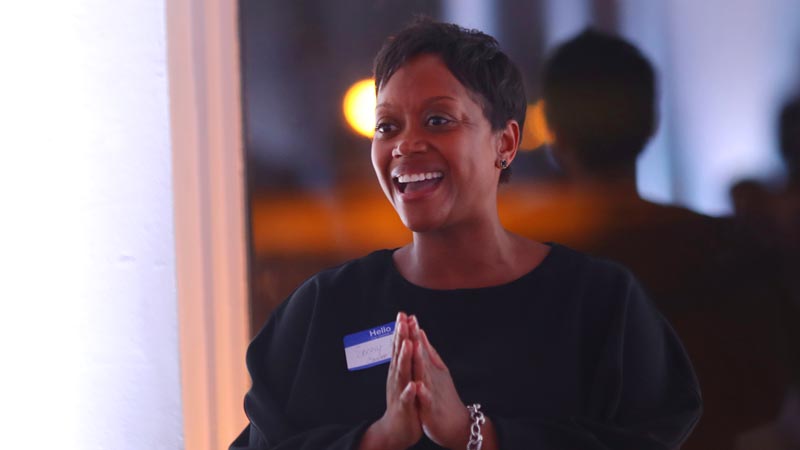 Comcast NBCUniversal's Ebony Lee joined the Black Tech Unplugged podcast during Black Tech Week in Miami.
During the national 2018 BlackTech Week conference in Miami, innovation leaders from Comcast NBCUniversal were there to support diverse entrepreneurship, and share how diversity has strengthened and empowered the company.
Ebony Lee, Senior Vice President of Strategic Development at Comcast NBCUniversal, joined a live taping of Black Tech Unplugged with host Deena McKay during the conference. Ebony offered personal insight from her own journey as a black woman in tech and how diversity sparks innovation and strengthens collaboration at Comcast NBCUniversal.
In the interview, Ebony shares anecdotes from her personal journey in the tech world, from learning on the job to knocking down doors to get ahead – and asking all the right questions. Ebony reveals that joining Comcast NBCUniversal 10 years ago was one of the biggest risks she ever took and the only time she accepted a job "because of the people there, not the job description."
The enlightening interview wraps up with Ebony revealing why Comcast NBCUniversal believes developing partnerships with diverse companies, especially in the startup community, fuels innovation.
You can listen to the full episode on iTunes, Soundcloud, Google Play, or Stitcher.