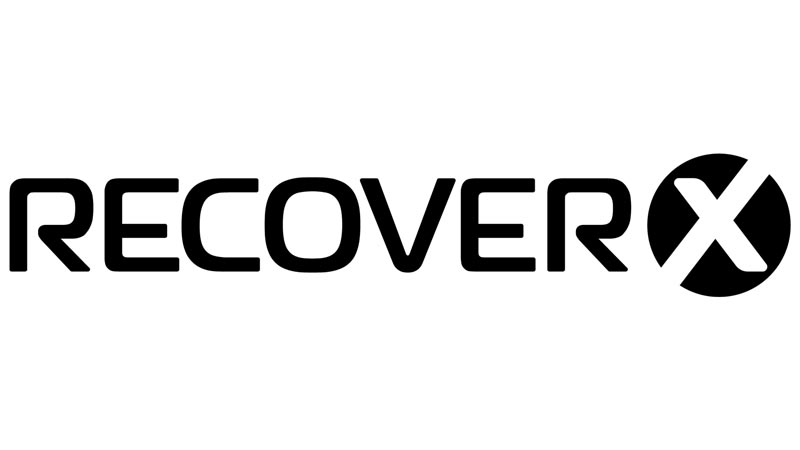 Comcast NBCUniversal proudly sponsored the National Football League's 2018 1st & Future startup competition. Since 2013, the NFL has hosted the competition designed to spur advancements in athlete safety and performance.
One of this year's three winners, RecoverX, is a smart wrap that applies cold and hot therapy to injuries – without ice or heat packs.
—
It's a scenario most athletes know all too well: an injured knee, ankle, or elbow taped precariously with a bag of melting ice. Riding the bus home after an away game, Alex Aguiar, then captain of the University of California-Davis soccer team, lamented the dripping and archaic apparatus on his swollen knee, and knew there had to be a better solution to sports injuries.
After graduation, Aguiar put his medical school aspirations on hold and relocated to San Francisco to build his idea. Just a day after his arrival, Aguiar met co-founder Dan Evans, a biomedical engineer, and RecoverX was born.
Aguilar and Evans' product is a smart sports brace that alternatively applies both cold and hot therapy to injured appendages. Users simply wrap the small, portable brace on the injured area, connect RecoverX to Bluetooth on their mobile device, and select cold, hot, or contrast (fluctuating between hot and cold) therapy. The device will reach the selected temperature within just 30 seconds – without ice or heat packs, of course – and will consistently sustain the therapy for the user-selected duration. The device automatically stops once therapy has concluded.
"We want to be at the leading edge of injury recovery devices," Aguiar said. "Everything we do is aimed at optimum injury recovery."
While the first RecoverX model is specifically a knee brace, the company plans to introduce other injury recovery products aimed at different body parts, including ankles, shoulders, and the back. With this focus, Aguiar and Evans hope to create a product that's a perfect fit for each body part.
"As a hardware company, you need a lot more resources than a software startup," Aguiar said. "We need different machines to produce prototypes, especially for something like RecoverX that requires soft goods embedded within hard goods."
Aguiar and Evans were able to get the support they needed at Highway1, the premier hardware accelerator and incubator in the Bay Area.
"Getting into Highway1 was the best thing that could have happened for us," Aguiar said. "We were working out of an apartment at the time and the accelerator gave us funding and access to a facility with everything we needed – 3-D printers, laser cutters, and engineers who could advise us. In just four months we had a functioning prototype, which would have taken us well over a year on our own."
Now RecoverX is putting the product into the hands of elite athletes across the country by directly working with top professional and college sports teams. Data from the early prototypes is already informing RecoverX's design – and business model.
"We want to build our reputation and brand at the highest level of athletes and have that trickle down to everyday athletes and consumers," Aguiar said.
The NFL, Comcast NBCUniversal LIFT Labs, NBC Sports, and SportsEngine look to continue to play a role in fostering startups with the potential to change how people play and watch sports.
"Each of the 1st & Future winners demonstrates the innovative spirit of entrepreneurship that we value at Comcast NBCUniversal," said Sam Schwartz, Chief Business Development Officer at Comcast Cable. "We are proud to participate in this important event to help support these entrepreneurs."
Even prior to the NFL competition victory, RecoverX had already partnered with the San Francisco 49ers. The Bay Area team has been indispensable in testing the product with world-class athletes and even advising the company's early business strategy. RecoverX has also earned awards from Hype Sports Innovation and Sports Council SV.
Following their four-month stint at Highway1, RecoverX was invited to stay on at the accelerator for another year to perfect their device. They did more than that: Raising a round of seed funding and hiring two full-time engineers.
Aguiar's vision – launched in the back of a bus with a bum knee – will soon reach the highest levels of sports when RecoverX soon launches a full pilot program with top professional teams and athletes.
"We're going to revolutionize how injured athletes recover," he said.
To read more inspiring startup stories and to stay connected to Comcast NBCUniversal LIFT Labs, sign up for our newsletter and follow us on Twitter.