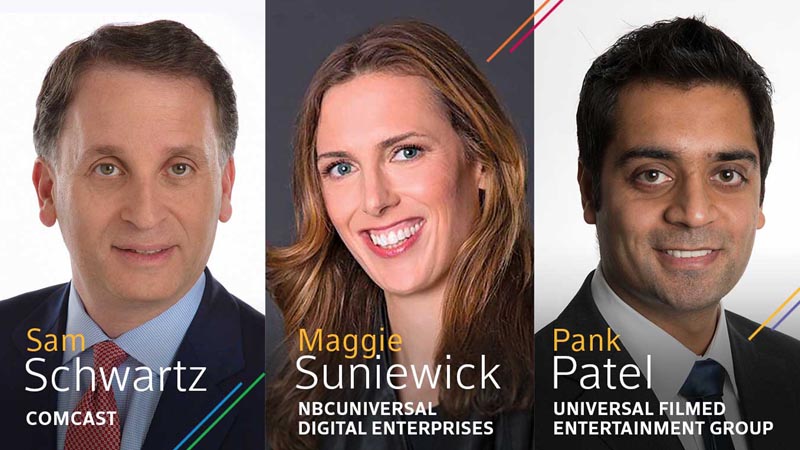 As part of our ongoing commitment to supporting startups focused on media, entertainment and connectivity, we're excited to introduce the first three mentors for the Comcast NBCUniversal LIFT Labs Accelerator, powered by Techstars:
• Sam Schwartz, Chief Business Development Officer, Comcast
• Maggie McLean Suniewick, President, NBCUniversal Digital Enterprises
• Pank Patel, Senior Vice President, Strategy & Business Development, Universal Pictures
When we announced the accelerator, many entrepreneurs expressed excitement about the opportunity to work side-by-side with subject matter experts from across Comcast NBCUniversal businesses and our partner network. Leaders within our company are looking forward to providing insights the class will need to be successful, while also learning from the founders.
In addition to the access startups may have to these Comcast NBCUniversal business leaders and others, selected companies will work closely with the Techstars worldwide network of mentors. Techstars also announced today some of the other initial mentors for our program, and we look forward to announcing many more Comcast NBCUniversal mentors over the coming months.
Applications for the first class are due by this Sunday, April 8, so startups interested in submitting applications are encouraged to act quickly to be considered for the first class!