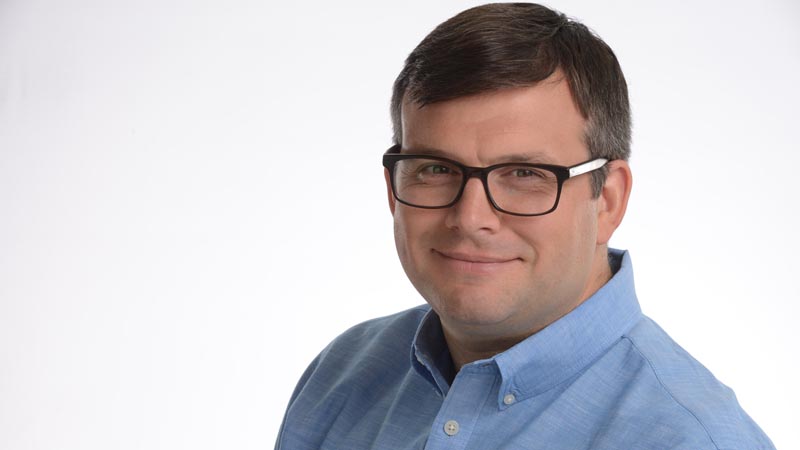 Fraser Stirling is the Senior Vice President of Digital Home, Devices & AI Availability at Comcast and a featured speaker at Philly Tech Week 2018 presented by Comcast. Here's a preview of what he'll share at PTW 2018!
Every two weeks, Comcast refreshes the code for millions of Xfinity X1 devices thanks to Fraser Stirling and his team. The bombastic Scot and his talented squad of developers, product managers, industrial designers, and more, are constantly inventing and innovating at remarkable scale.
"We're always trying to make X1 better," said Stirling, whose team is responsible for all Xfinity digital home devices and software, the xFi network, customer experience AI, and more. "It fosters an incredible culture of velocity and innovation."
As an example, the initial release of X1's voice remote was slated to be a limited test run. But leaders at Comcast believed in the product and instead made it the new default remote out of the gate. Stirling and his team now make updates and improvements while the product is already in market.
Stirling's advice for how startups can successfully scale innovation is based on some key principles his own team sticks to:
• Teams should have an incredible amount of freedom to do what they think is right based on the goals. You need a culture that lets people feel empowered in the decisions they make.
• Be outcome-oriented. Focus on the end goal and let your teams decide how to get there.
• Delegate. Leaders don't always know as much as other people on our team, so let them drive their areas of expertise.
Stirling will have much more to share on how to successfully push innovative products to market on Wednesday, May 2 at 3:30pm as part of DevOps Philly Tech Week's Dev Talks forum.
To read more inspiring startup stories and to stay connected to Comcast NBCUniversal LIFT Labs, sign up for our newsletter and follow us on Twitter.