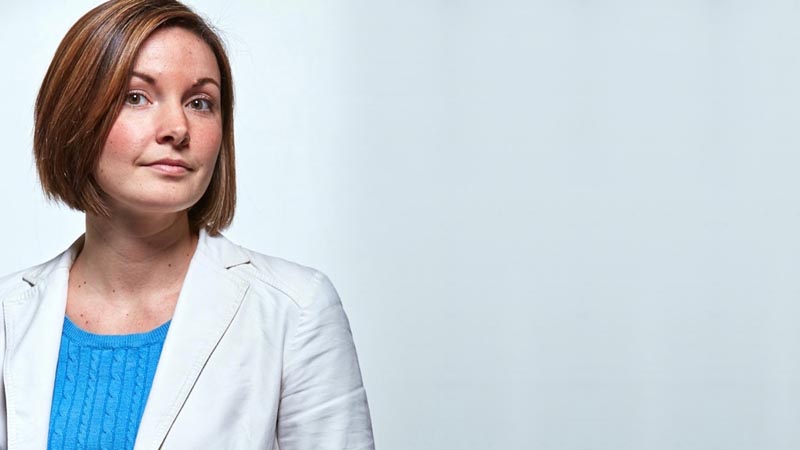 Comcast NBCUniversal LIFT Labs offers founder-focused speaker programs, mentor sessions, and online resources to help entrepreneurs grow and manage their companies. As part of the Executive Advice Series, Jennifer Maher, co-founder of Benjamin's Desk and CEO of 1776 startup network, explains why strong startup communities fuel innovation.
—
Learn more about these three important resources founders should seek in a startup community:
Cross-industry business needs like legal help, accounting, and more
Diversity
Resources dedicated to growth above all else.
—
Running a startup is often a stressful, isolating experience. Even with a team behind a founder, it's easy to become secluded in a new business. That individual struggle can often have professional repercussions, too, as a solitary hustle can cut off founders from important resources and connections.
An original co-founder and CEO of Philadelphia-based coworking group Benjamin's Desk, Maher was appointed CEO of famed startup network 1776 when it merged with Benjamin's Desk in 2017 to become the largest entrepreneurial network on the East Coast. Supporting and scaling businesses from Philadelphia to Dubai, Maher is an expert on the correlation of a strong startup community to individual startup success.
"There are both personal and professional reasons why a strong startup community is important. Personally, having other founders around you who are going through the same struggles is really supportive," Maher said. "Professionally, it's about the bevy of resources to be shared. What we've found in building communities is that everything is done on a referral basis."
Whether in different industries or stages of growth – from idea formation to fully-funded scaling – startups are often in need of the same resources.
"At 1776, we are pooling and having those resources in-house, and offering physical space for entrepreneurs to convene and meet trusted people," Maher said. "As the world is becoming more digital, having a physical space is actually becoming that much more important."
1776 helps entrepreneurs on multiple fronts, including corporate partnerships, access to resources and tools, networking, linking talent, and connecting funding sources. Originally founded in Washington, D.C. and now a force up and down the East Coast, Maher and 1776 have seen that, despite local industry trends, startup communities typically have universal necessities.
"Access to capital is not the end all, be all, but when we're able to layer in the resources and the programming that the entrepreneurs need as well, then the access to capital can follow from other places. We're seeing the world becoming a little flatter in that way," Maher said.
With Philadelphia's strong tradition of medical and scientific innovation, lab space is one of the most important resources for founders in the '215.' The Pennovation Center – the University of Pennsylvania workspace operated by 1776 – has never had any vacancies since its opening and continues to have a long wait list.
"Shared lab space is a tremendous need in both Philadelphia and D.C. Companies are looking for both flex and office space. The companies are really staying together and they're able to have further collaboration," Maher said.
Diversity is a crucial aspect of that collaboration, both across industries and founders. As a female founder herself, Maher has committed 1776 to curating a diverse community through an application model and partnering with female-founder accelerator Her Corner and veteran entrepreneurship group Bunker Labs Philadelphia.
"Diversity adds so much to the community to have different industries and people that come from diverse backgrounds," Maher said. "It helps the community to have a broader, more diverse membership base in terms of companies and every aspect of the word."
For founders trying to build up their own startup network and community, Maher points toward curation and growth as two vital characteristics.
"The most important piece of building a startup community is having the right curation. Part of that is having that growth mindset as an entrepreneur and part of that is just fitting into a community and being willing to share your own thoughts," Maher said. "You are going to be able to get the most out of being a member of our spaces if you really want your business to grow because that's what all of our resources and programming are aimed for."
"For anybody that's interested in building a community, supply hasn't yet reached the demand because there's so many entrepreneurs entering the market and that's only going to increase."
To read more inspiring startup stories and to stay connected to Comcast NBCUniversal LIFT Labs, sign up for our newsletter and follow us on Twitter.