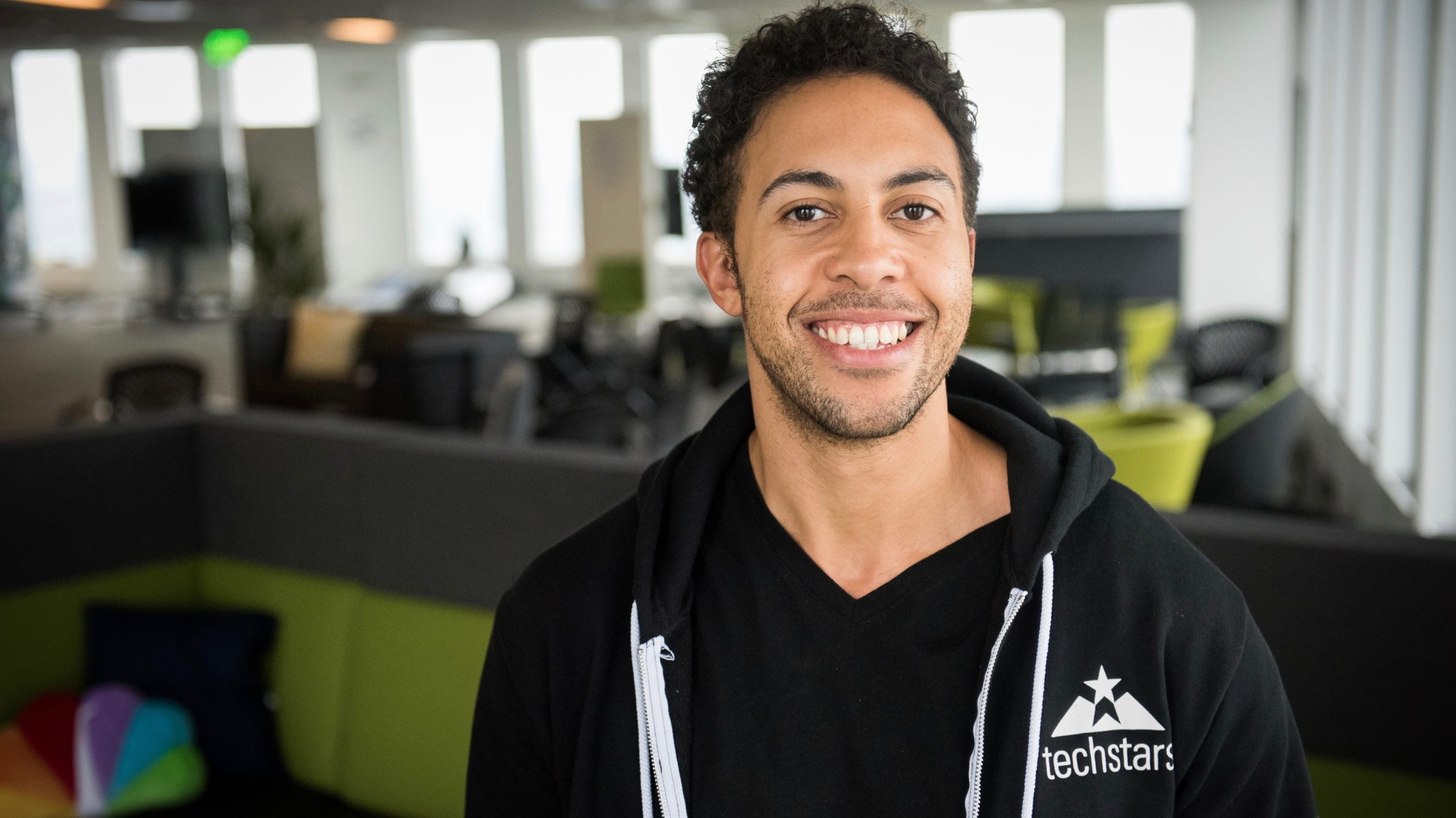 This series highlights each company in the 2018 class of the Comcast NBCUniversal Accelerator, powered by Techstars. The program kicked off in July and includes 10 companies from around the world building media, entertainment and connectivity companies.
Jeremiah Alexander is a self-proclaimed Sci-Fi geek. As a kid, he eagerly read as many Arthur C. Clarke books as possible. He watched The Matrix over and over again. He was obsessed with a future defined by augmented reality — the ability to overlay computer-created objects into real-life environments.
"Whether we grew up with Minority Report, Iron Man or Blade Runner, we've seen holographic visions overlaid on our society," said Alexander. "We know what we expect of AR and that's not just true of the tech community. It's the general populace as well."
AR has seen major breakthroughs in recent years. Pokemon Go got people walking the streets to catch creatures they could only see on their phones. The Ikea Place app shows how furniture will look in your home. Everybody seems to love face filters on Snapchat and Instagram. But prototyping AR experiences is still incredibly difficult. Developers need to know specific types of code, learn about three-dimensional design, and get access to specific hardware equipment. Even talented designers find the jump from 2D designs to 3D interactive experiences to be incredibly taxing.
That's why Alexander democratized the process with his company wiARframe. It allows people to effortlessly design interactive AR apps with no code and no complexity. Design from anywhere using the web-based editor then share and experience your creations in real-time in the wiARframe app.
"When you look back at the internet, there was this phase when all websites were designed by developers. You had to write the HTML and figure out how to get it on the server," said Alexander. "Currently in AR, we're in a similar phase. The barrier of entry is just too high.
Focused on solving this problem, British-born Alexander traveled all the way to Philadelphia from his current home in Singapore to join the Comcast NBCUniversal LIFT Labs Accelerator, Powered by Techstars. During the 13-week program, he's working from Comcast NBCUniversal's global headquarters while refining and testing business models. He's leveraging one-on-one mentoring from experts across Comcast NBCUniversal's businesses as well as Techstars' mentors with deep industry, investment, and entrepreneurship experience.
From Gaming to Entrepreneurship
Alexander got his start as a game developer. He founded the independent game studio Ideonic in 2006 in his native U.K. While teaching him valuable business skills, it also served as a vessel to tinker, hack, and explore digital technologies and their potential to disrupt. That's where he developed his love of AR. But when pitching AR ideas, he quickly realized that nobody is investing without seeing a prototype.
"As a developer, I could have spent a few days coding up a prototype," he recalled. "But I thought that was too slow. Maybe I'm just lazy but I felt like there had to be a quicker way to prototype. I had a look around, couldn't find any way to do it — so I pivoted and decided to build it myself."
What started as a side project in his spare bedroom has blossomed into an early-stage company with two part-time employees.
"The product I'm building needs to exist whether I invent it or not," he said. "Somebody is going to do it, might as well be me."
An AR Future
The potential market for wiARframe is huge, as AR will fundamentally change how we interact with the world and get information. For example, people use navigation apps everyday — what if you could see the directions without looking down at your phone? Perhaps an arrow appears on the actual road?
"My belief is that over the next few years, we're going to see a boom of mobile AR applications. They're going to become integral to our day-to-day lives — much like the previous generation of apps has already done. Eventually the hardware is going to catch up and we'll end up swapping out our smartphone for smart glasses."
Alexander's passion could make him the perfect person to bring AR-prototyping to the masses.
"I've been an entrepreneur for most of my life. The drive to build great stuff always helped me overcome the fear of failure often associated with entrepreneurship," he said. "I love thinking about things that should exist in world — stuff from Sci-Fi books — and trying to create those and give them to the world. Sci-Fi has done a great job of predicting the future. Now the weight falls on the shoulders of entrepreneurs, innovators and scientists to actually create that great stuff."