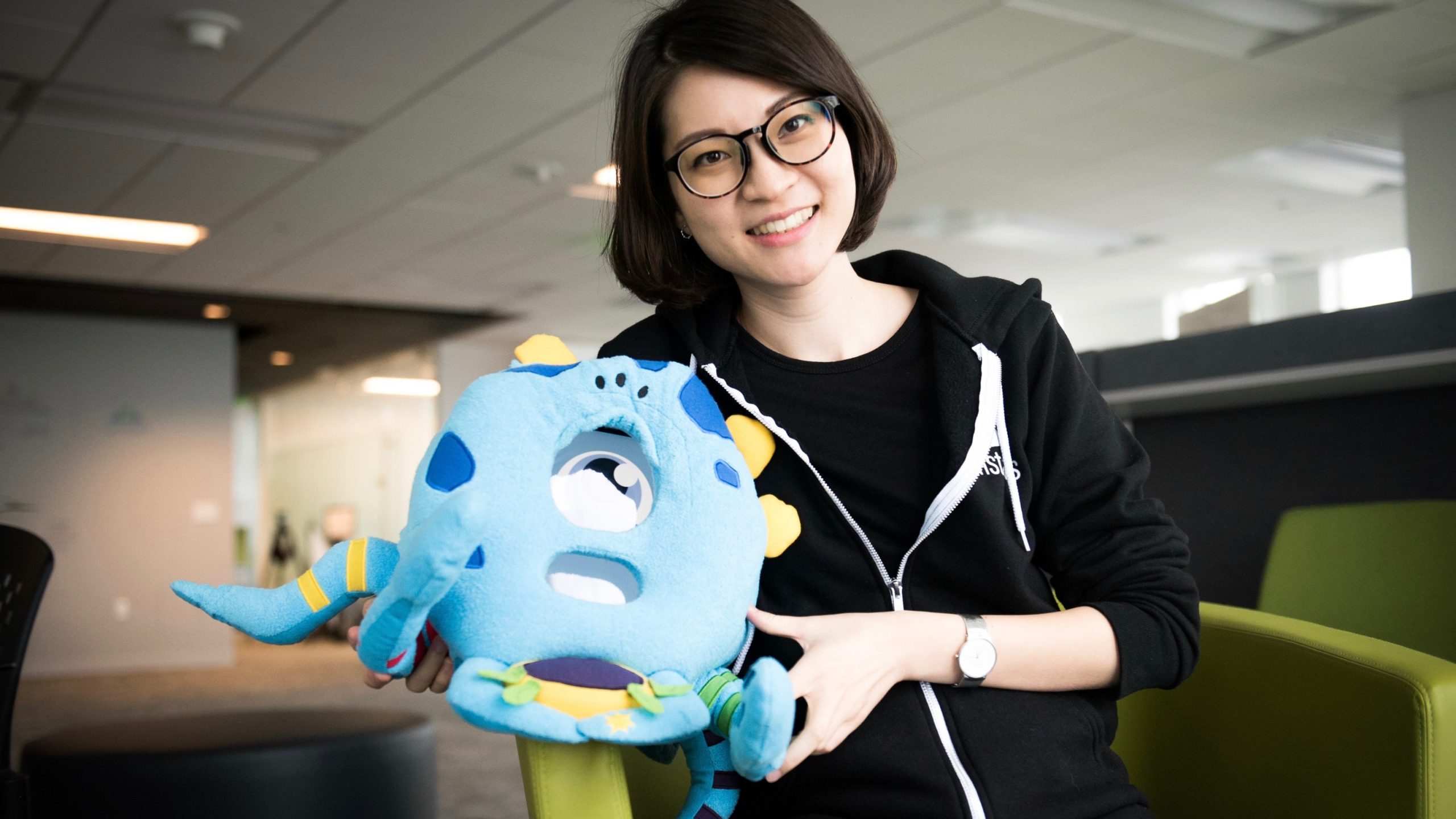 This series highlights each company in the 2018 class of the Comcast NBCUniversal Accelerator, powered by Techstars. The program kicked off in July and includes 10 companies from around the world building media, entertainment and connectivity companies.
Yuting Su wants engaging, educational toys for her two-and-a-half-year-old son, Owen. There's no doubt that touchscreens will be a big part of his future, but Su — a child of the late 80s — longs for simpler toys that incorporate natural, physical play for her son.
While pregnant, Su was working on her master's in Interactive Media and Games at the University of Southern California. She created educational prototypes like an interactive textbook. Then she had a Eureka moment — create a toy that combines the physical play of a plush stuffed animal with the engaging interactivity of a tablet computer.
"We have good intentions for creating educational content for kids but far too much of it is electronic," she said. "There's no good combination of physical play with digital play. I think the trend for the future is combining these two worlds together."
So, Su created Octobo, the first product from her startup Thinker-Tinker. Octobo is a smart plush toy in the shape of an Octopus that incorporates soft sensors, and can sense children's interactions, thereby providing customized learning and emotional feedback. With a tablet tucked inside, Octobo uses educational apps, adventure storybooks, and physical tokens to encourage children to learn by playing games.
Of course, Owen is the company's chief QA tester.
But, disrupting the toy market is no easy task. That's why Su is spending 13 weeks in Philadelphia for the Comcast NBCUniversal LIFT Labs Accelerator, powered by Techstars. She's working from Comcast NBCUniversal's global headquarters, leveraging one-on-one mentoring from experts across Comcast NBCUniversal's businesses as well as Techstars' mentors with deep industry, investment, and consumer product experience.
Cuddly Meets Computer
Octobo is just the kind of versatile toy parents crave. It's educational. It's cuddly. It helps development on many different levels.
"It's important that children build attachments and relationships with tangible objects," said Su. "It's also about companionship. At a younger age, this attachment to your parents and to the things you love is your first step to understanding the world."
With the prevalence of digital devices, children aren't spending enough time developing in the physical world.
"Physical play trains us and helps us grow. Our hand-eye coordination. The training of our littlest muscles. The different textures actually educate our bodies by helping us sense surfaces. We learn not just on an intellectual level but our bodies learn through tactile objects."
With a variety of games, Octobo helps to hold a child's attention as they grow.
For preschoolers, it teaches letters, vocabulary, numbers, shapes, colors and patterns. For elementary schoolers and up, it teaches coding, science, technology and mathematics.
"This platform can really give you so much in repeat value," said Su.
Courage and Curiosity
Building Octobo is complex. It combines hardware, software, children's stories and plenty more. Incredibly, Thinker-Tinker is run by just Su and one other full-time employee — but they're enlisting the help of others.
"We have book writers, illustrators, hardware designers, plush prototypers, character designers, composers, graphic designers. We bring in a lot of talented people on this project," said Su.
Despite its small team, Thinker-Tinker is resonating with potential buyers. The company has raised more than $56,000 in a successful Kickstarter campaign and was named as an IndieCade 2016 Finalist.
Su knows she's competing with mega-corporations to get her product noticed — and she's got a simple philosophy to get the job done: courage and curiosity.
"Entrepreneurship is a roller-coaster. It's up and down — so you have to have enough courage to believe in yourself and your bigger vision," she said. "At the same time, we need to be curious. That's the only way to maintain a joyful and creative mindset while learning from a firehose every single day."
"Courage and curiosity are also the same qualities we inspire with Thinker-Tinker products, so our little ones can all achieve their big dreams fearlessly!"