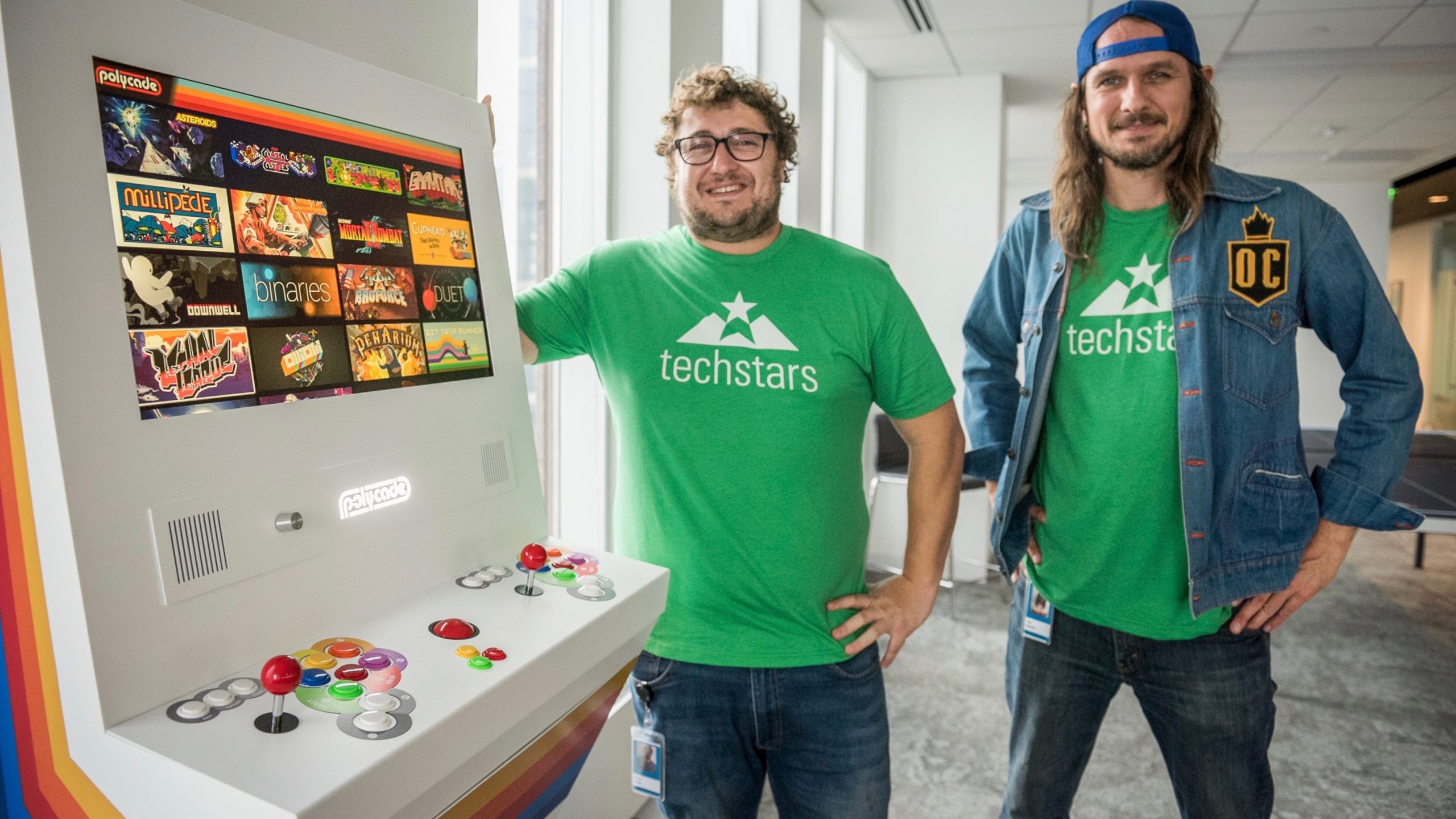 This series highlights each company in the 2018 class of the Comcast NBCUniversal Accelerator, powered by Techstars. The program kicked off in July and includes 10 companies from around the world building media, entertainment and connectivity companies.
Any child of the 1980s will remember a time when video games were social events. The arcade. The mall. The pizza shop. Crowds gathered around a person battling for a high score on Super Breakout or Frogger.
Today, gaming is the complete opposite.
People play alone in their homes in what's often an isolating experience. Sure, you may be competing with people around the world, but you're behind a computer or TV screen. You're projecting an idea of yourself — rather than actually being yourself.
Tyler Bushnell and Jake Galler want to change all that. The Los Angeles-based entrepreneurs long for the social experiences you only get during head-to-head play at an arcade. Bushnell has gaming in his blood; his father was a founder of Atari and Chuck E. Cheese. Needless to say, the game room in his house growing up was pretty epic.
"As we moved around and got older, our arcade dwindled. We sold the machines. Some of them broke. Also, moving arcade machines was not fun. So, all that disappeared," Bushnell recalled. "For a long time, I was nostalgic for it. I really wanted those games back, so I sat down and built a console."
The result is Polycade, a connected arcade console featuring a curated platform of digital games. Part throwback, part modern marvel, it can play old games like Asteroids and Centipede, as well as new games created by a variety of developers. Polycade is mounted to a wall like a flat-screen TV and leverages the power of the Steam appstore to provide users with a seemingly endless universe of games.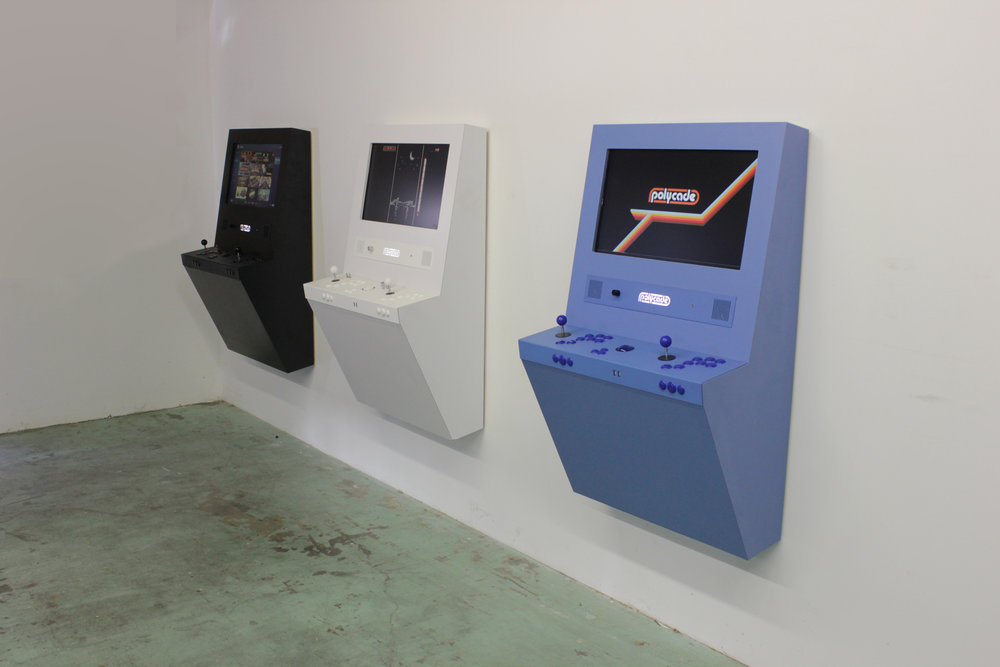 Since July, Bushnell and Galler have been in Philadelphia for the Comcast NBCUniversal LIFT Labs Accelerator, powered by Techstars. During the 13-week program, they're receiving mentorship and business advice from executives at Comcast NBCUniversal and Techstars' worldwide network that helps entrepreneurs succeed, learning valuable lessons about entrepreneurship and breaking into the highly competitive gaming industry.
"You Don't Need a PhD to Play"
If you grew up playing Nintendo, Sega Genesis or N64, chances are high that you're longing for simple games, rather than the complexity of the latest XBox or PlayStation release. That's why even the new releases on Polycade have "modern playability."
"We're making it as easy as possible for the casual gamer to have a good experience," said Bushnell. "The games are really easy to learn. It speaks to these people who grew up with more simple games. You don't need a PhD to play."
That vision is to make Polycade a place where independent video game producers can shine. Sure, the newest title from EA or Activision is going to get a lot of attention, but Polycade offers indie games that often get lost in the shuffle. Polycade's engaged user base has also held community events, including a "game jam" – a hackathon event where people developed games specifically for the unit.
"We offer games that are harder to discover and much more fun to play as a community," said Galler.
Polycade launched via a Kickstarter campaign, which raised $125,000 with a goal of just $20,000. Among their users are influencers including Lil Jon, Skrillex, Steve Aoki, and Chief Keef. Polycade has also amassed more than 22,000 Instagram followers and gathered the attention of the Wall Street Journal, City Lab, VentureBeat and plenty of other publications.
It's not uncommon to find arcade machines and touchscreens in bars, but Polycade offers a connected platform that allows game players to regularly interact with each other and host social events like eSports tournaments and leagues. And the product's digital game network will expand regularly over time to engage users beyond the hardware.
"It used to be common to meet friends and even significant others through playing games like Pong together," says Bushnell. "As gaming evolved into a digital-first medium, the in-person social magic of it has waned. Polycade brings back that human element."