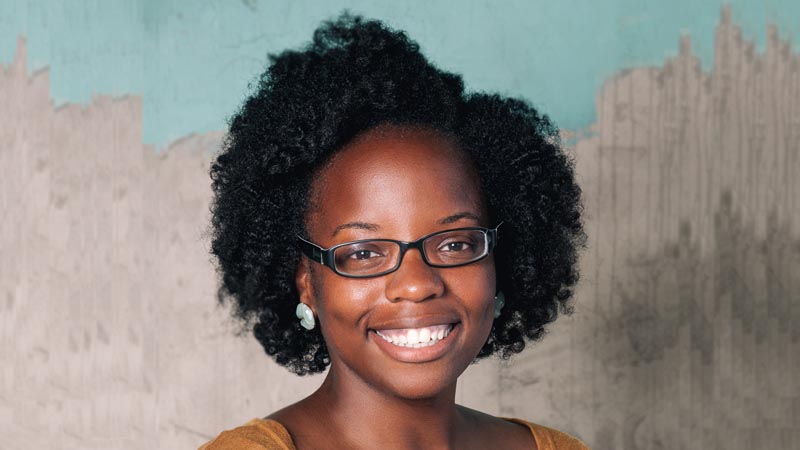 Comcast NBCUniversal LIFT Labs offers founder-focused speaker programs, mentor sessions, and online resources to help entrepreneurs grow and manage their companies. As part of the Executive Advice Series, Kiera Smalls, Executive Director of Philly Startup Leaders, shares her advice on how local founders can tap into the resources of Philadelphia's startup ecosystem.
—
As Philadelphia continues to emerge as a startup hub, its local founders continue to expand on and share their reservoir of resources. It is this continuous exchange of information and insight that is strengthening the foundation for startups and their long-term success.
At the fulcrum of Philadelphia's startup ecosystem is Philly Startup Leaders (PSL), a non-profit organization supporting the creation and growth of startups in the region. In March of 2018, Kiera Smalls was named Executive Director of PSL.
"PSL is in a unique position because we can essentially help an entrepreneur or startup at any stage thanks to our network. Our mission is to help current and future founders succeed," said Smalls, who is also the co-founder of City Fit Girls, one of the largest wellness networks in the city, and previously led marketing and D&I for Bike Transit, Philadelphia's bike share system operator.
Smalls encourages entrepreneurs and startups to participate in PSL programming in order to gain access to resources such as mentorship, investor connections, community groups, job opportunities, and more.
"The PSL network should be looked at as an entry point if you want to grow and scale a startup in Philadelphia," said Smalls. She wants to welcome all entrepreneurs to the PSL network, regardless of background.
"From experienced founders who are eager to give back, to the organizations we partner with across the city, we are constantly working to leverage our network in order to make an impact."
While PSL is mainly focused on resource-sharing within its network, Smalls believes that external collaborations are equally crucial.
"Collaborations help us lower the burden for startups, and lower barriers for emerging entrepreneurs," Smalls said. "Whether it's offering scholarships to participate in our programming, or making key introductions to advance company growth, our partnerships are integral to our value add."
She encourages corporations and institutions to contribute more to the growth and sustainability of the local entrepreneurial ecosystem. Smalls cited Comcast NBCUniversal LIFT Labs – PSL's largest corporate partner – as one of many resources for entrepreneurs that will pay dividends to all of Philadelphia.
"The support that Comcast and other institutions offer really helps us push this ecosystem and city forward," Smalls said. "This includes our partnerships with various companies including co-working spaces, government, other non-profits, and more."
Learn more about PSL's offerings below to jumpstart your connection to the greater Philadelphia startup ecosystem:
PSL Accelerator: This eight-week Accelerator program equips early-stage companies with the knowledge and tools needed to grow their businesses.
Start.Stay.Grow: An eight-week program that gives students and new entrepreneurs a solid foundation for navigating the Philly startup ecosystem.
Diversity Dinner: This event brings the startup community together for powerful group discussions around diversity, equity, and inclusion in tech. Attendees leave with new knowledge and insights about how to make progress on DEI in their organizations.
Founder Factory: An annual conference for local and national experienced entrepreneurs, mentors, VC's, government groups, and community partners.