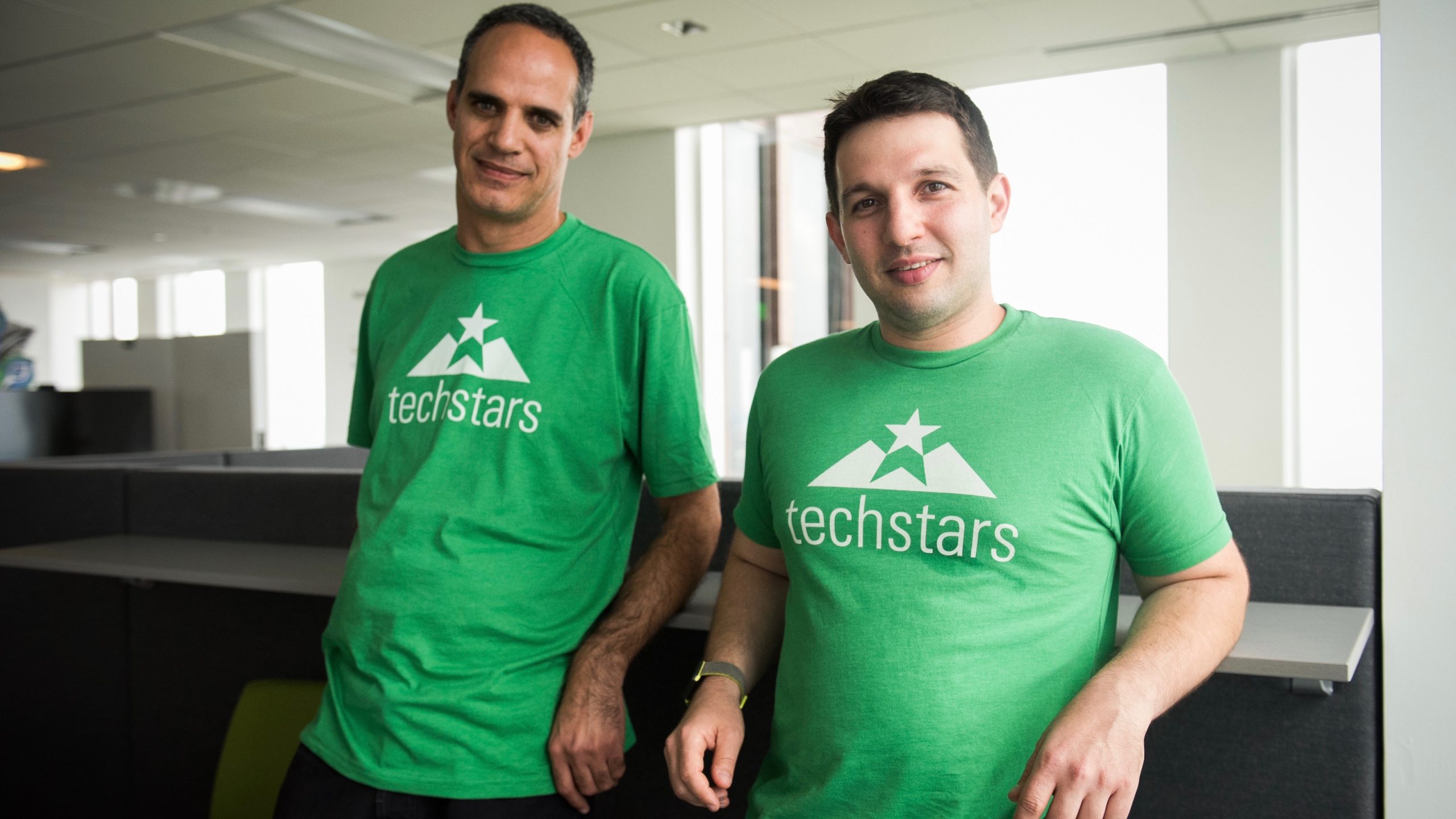 This series highlights each company in the 2018 class of the Comcast NBCUniversal Accelerator, powered by Techstars. The program kicked off in July and includes 10 companies from around the world building media, entertainment and connectivity companies
Social media ads are a crucial marketing tool. Do them successfully and you'll reach motivated audiences ready to buy your product or service. Get them wrong and you waste a lot of money. Far too often, they've proven to be a tough puzzle for businesses to solve. In fact, 70% of all social media ads are reaching the wrong audiences.
Michael Teitelman knows this all too well. Throughout his career, Teitelman has been the cofounder of two other businesses, SMSIT and Wishop, as well as a senior product manager eXelate, which was acquired by Nielsen. In those roles, he's been tasked with buying social ads and realized just how ineffective they can be. So, he built Trapica, along with co-founder Yoav Melamed. Trapica uses artificial intelligence to target the right audience, reduce conversion costs, and automate marketing decisions.
"Most of the ads you see on Facebook or Instagram are not relevant and are not going to engage you," said Teitelman. "That's a huge problem for marketers because they spend so much money trying to find clients and customers on social platforms — but in the end they're reaching the wrong people because they simply don't know how to swim inside this huge social network environment."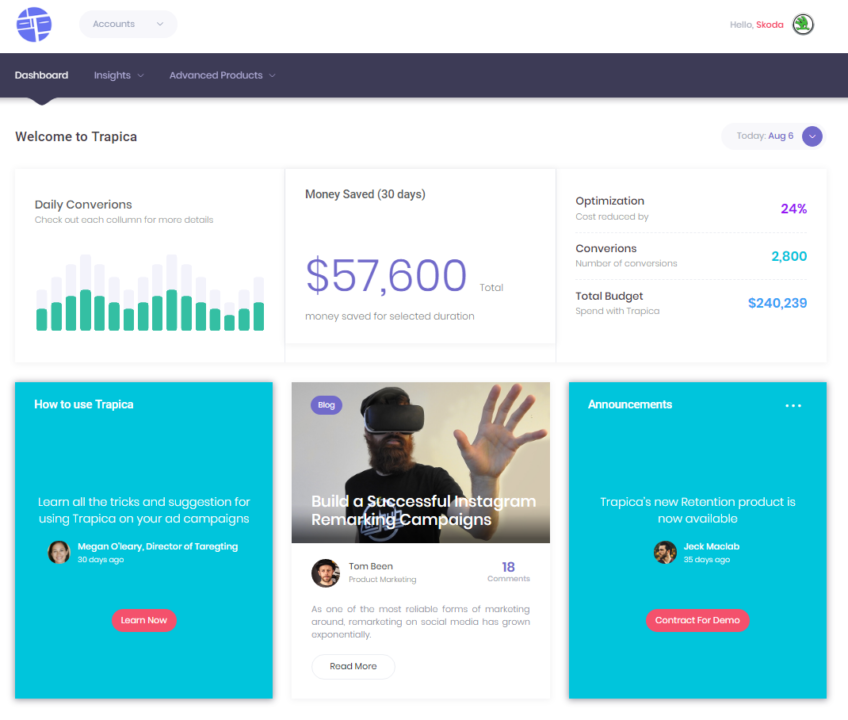 Trapica makes a very complicated process easy. Here's how it works: Trapica analyzes thousands of real-time conversion events from your campaigns and builds profiles of the best potential audience. Then it uses real-time AI to target that audience at specific times when they are most likely to convert. It then optimizes every aspect of your campaigns, like bidding and A/B testing creative.
Targeting audiences in real time is a major differentiator for Trapica — and a major advantage for Trapica's clients.
"Let's say you're targeting college students right now. In 20 minutes, those students might enter class and they're not converting anymore. You don't have to spend money on those students when they're not buying. Either stop the campaign or find other audiences that are converting," said Teitelman. "This is exactly what our platform is doing, finding people who are converting and making sure the ads are getting only to them."
To expand his business and learn lessons on startup success, Teitelman has traveled to Philadelphia to take part in the Comcast NBCUniversal LIFT Labs Accelerator, powered by Techstars. During the 13-week program, he's receiving mentorship and business advice from executives at Comcast NBCUniversal, as well as from Techstars' vast network that helps entrepreneurs succeed.
Just the Beginning
Today, Trapica's largest group of clients are online retailers and publishers. Although they can get started with Trapica with just two clicks, Teitelman challenges his clients to run a campaign with Trapica and run another by themselves or with a competitor. Almost always, Trapica's program is more successful, said Teitelman.
And it's a good thing for marketers, because social ads are a growing part of any sound marketing strategy.
"It's going to grow. Everything is going online — all the retail stores. People are spending more money on social because everyone exists on social. Everyone has Facebook, Instagram Snapchat and Twitter accounts. It's easier for retailers to find people on social because they open those social networks multiple times per day. So social advertising is just going to grow," said Teitelman.
Another reason for the big growth are the secure payment options trusted by consumers.
"People are trusting online purchasing more because they have secure methods of payment like Paypal," he said. "If you don't get the product, or there's something wrong, they'll refund you."
The Problem-Solver
Teitelman is originally from Tel Aviv, Israel, but started Trapica in New York City. It's not his first foray into entrepreneurship. He's been the cofounder of two other businesses, SMSIT and Wishop, as well as a senior product manager eXelate, which was acquired by Nielsen.
Why is he an entrepreneur? Because he likes solving problems — especially ones he's dealt with personally.
"I really love that feeling you get when you solve problems," he said. "I've worked on growing companies, getting more clients, and helping more customers with their marketing challenges — and I can totally relate that buying successful social ads can be really difficult. That's why I started Trapica. I want to solve problems that I've faced myself."