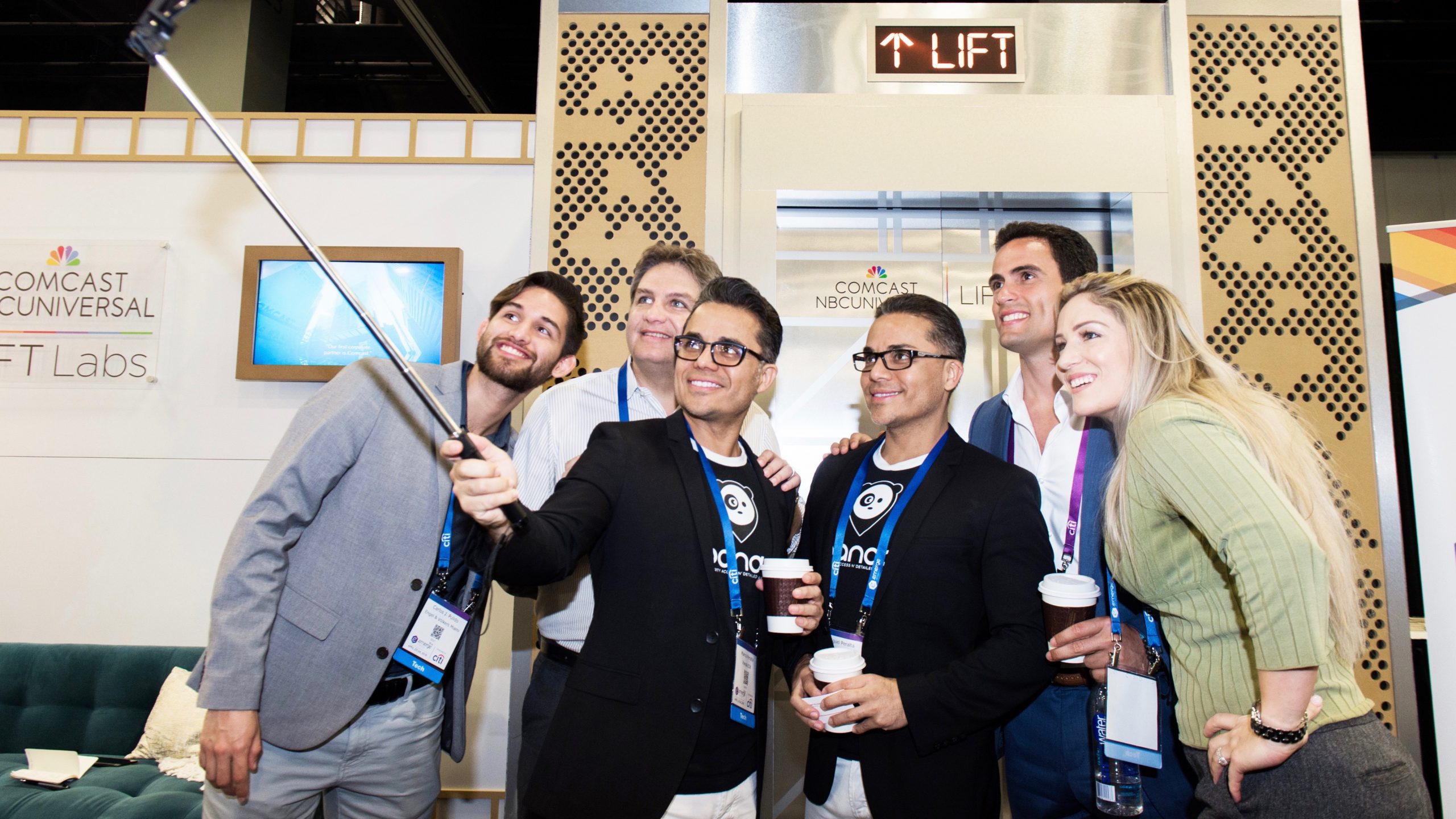 When you're a startup, storytelling is everything. It's how you entice potential customers to try your product or service and convince investors your business is worthwhile. It's also the cornerstone of getting valuable corporate partnerships.
As part of Comcast NBCUniversal — one of the world's largest media and technology companies — LIFT Labs is uniquely qualified to help startups tell and amplify their stories. And, we'll be at the 2019 Startup Grind Global Conference February 12-13 in Redwood City, CA, offering founders valuable lessons in storytelling.
The LIFT Labs Pitch Elevator will be open to all founders who want to pitch us on their products and tech! This interactive, life-sized elevator encourages founders to perfect their pitches on video and share them on social media to amplify their startup stories. See it in action here!
We're also sponsoring the event's Storytelling Stage, featuring several panel discussions and fireside chats with successful entrepreneurs and master communicators. One session we're particularly excited for? Turning Storytelling into a Product happening Feb.12 at 10:40 a.m.
In this session, LIFT Labs Director of Business Partnerships, Fielding Kidd, will interview Yuting Su, founder and CEO of Thinker Tinker — a fast-rising educational toy company that blends physical and digital play. It'll be an insightful chat about product storytelling and her path to partner with Universal Brand Development to bring iconic DreamWorks characters to life (Yuting was part of the inaugural Comcast NBCUniversal LIFT Labs Accelerator, powered by Techstars)!
Check out the full Storytelling Stage agenda here!
Startup Grind is a great chance to meet the LIFT Labs team and learn about the 2019 Comcast NBCUniversal LIFT Labs Accelerator, powered by Techstars. Applications are open now for this 13-week program that brings connectivity, media, entertainment startups from around the world to Comcast HQ in Philadelphia.  Please stop by Booth #1 to find out more!