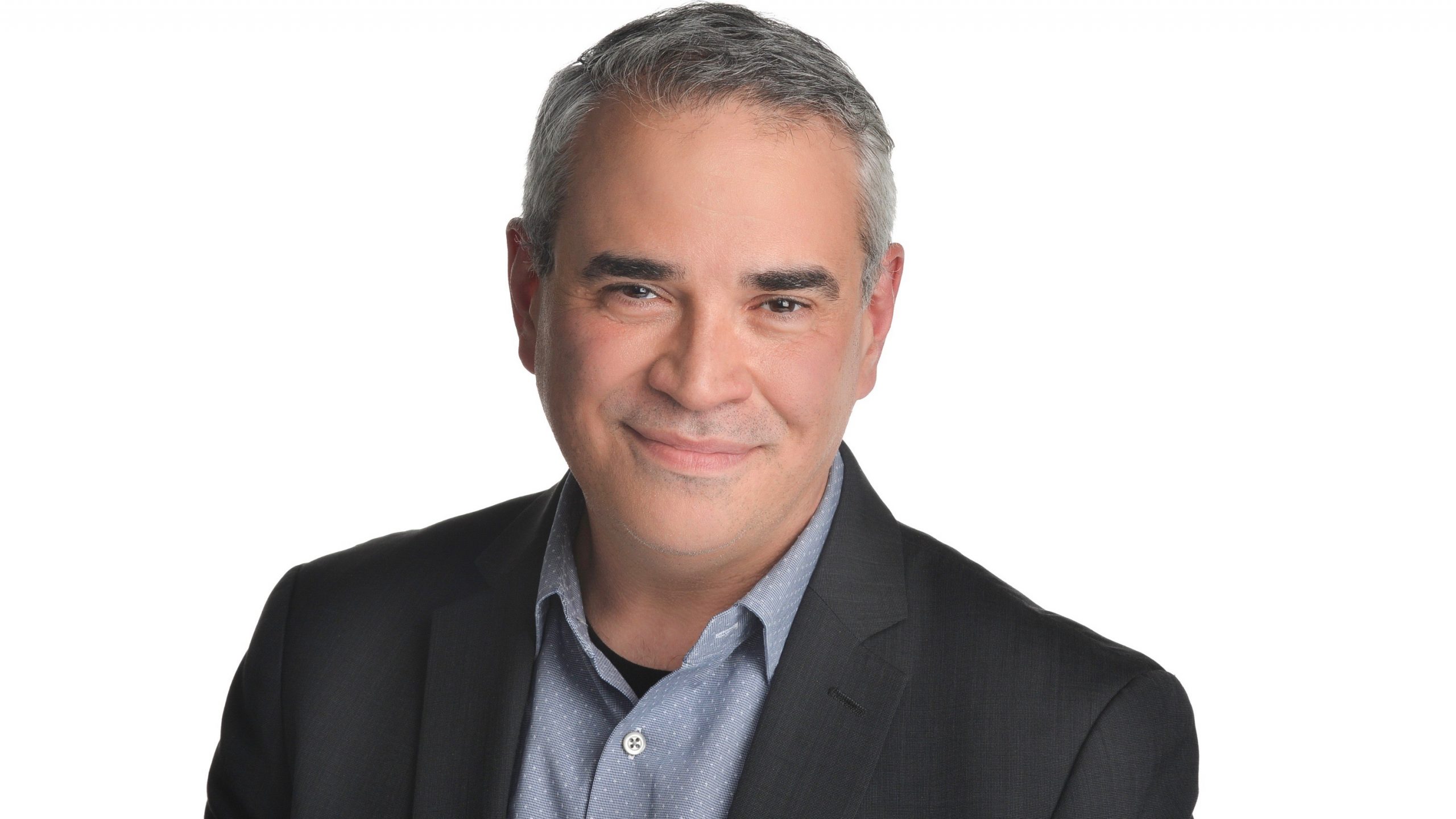 The Vice President of Strategic Development at Comcast loves working with startups who are daring, driven and focused on changing the world.
For a startup founder navigating through the complex world of media and entertainment, consulting with Marc Siry is invaluable. He's worked with big brands like Mattel and AOL, founded two companies, and had the incredibly cool job of being an illustrator at Marvel Comics. Now, he's Vice President of Strategic Development at Comcast NBCUniversal, partnering with innovative companies to promote new lines of business.
Needless to say, his expertise made him a sought-after mentor during the 2018 Comcast NBCUniversal LIFT Labs Accelerator, powered by Techstars. In the 13-week program, Siry mentored a number of companies — but his relationship with Jeremiah Alexander of wiARframe stood out. Alexander built the world's first augmented reality prototyping program so creations can be made in minutes without coding or previous AR knowledge. Now, notable media companies like SYFY, and leading agencies including Huge, EON Reality and Nexus Studios are gearing up to use WiARframe for their next AR projects.
"Marc's wealth of experience meant he was able to advise me on both the business and the creative aspects of wiARframe. He really pushed me to think about the bigger picture and to position myself as a thought leader in the AR space," said Alexander.
We sat down with Siry to discuss why he enthusiastically recommends mentorship and why he loves learning from the next generation of great entrepreneurs.
How did mentorship through LIFT Labs help you professionally and personally?
It was personally refreshing to see the speed and daring that these startups applied to solving problems. On the professional side, it helped me appreciate how much opportunity there is in this fragmenting landscape. These companies serve as a useful radar for Comcast to determine where opportunities might appear for companies of our size down the line.
What are your thoughts on wiARframe?
Jeremiah really impressed me with his personal passion around bringing AR to life as a mainstream media type. I totally bought into his pitch. In five years, practically every consumer will have a device in their hands or mounted on their heads that's able to access augmented reality content. The companies that are able to lean into this new form of media will in the next decade. Building the toolset that will enable that world to come to life is very exciting.
Does Jeremiah have what it takes to succeed as a startup founder?
Absolutely. Just think about his personal story. He wanted to get into AR, realized the tools weren't there — so he decided to build them. What a founder's mindset! The world doesn't fit what I need so I'm going to change the world.
What specific lesson did you offer Jeremiah?
I explained that his business is as much about himself as a visionary leader as it is about the technology and toolset. Establishing himself as a thinker in AR would magnify his efforts to reach millions of people around the world. Then it wouldn't matter if we're using phones, glasses or ear pieces. What would matter is that he's helping to drive that vision. Everything else will follow.
Was mentorship worth your time?
Absolutely. It made me assess where I am personally and where Comcast is professionally. And it helps me give back to someone who is just getting started.
What advice do you have for future mentors?
You need to be a person who is as comfortable listening as you are with speaking. People think that mentoring is all about walking into a room and telling someone what to do. That's 100% wrong. Help to lift the founder out of their day-to-day and see the bigger picture.
How does mentorship help Comcast NBCUniversal overall?
These entrepreneurs are drilling down on problems and uncovering new consumer preferences that are going to propagate through the media landscape. If we're not prepared for them, we'll find ourselves playing catch up. By seeing what these startup folks are focusing on and realizing it can grow into an opportunity or a disruptive threat to our company — that's hugely valuable to the team here at Comcast.
Are you working with Jeremiah on any specific projects?
We realized there are multiple areas where an AR authorization tool can benefit a company like Comcast. Our customer service techs are interested in holding up their phones to get an overlay that gives them advice on how to do a particular install or repair. There are entertainment brands interested in creating augmented reality experiences to supplement their TV shows or movies. I'm personally excited to use wiARframe to enable a tour of the artwork on the Comcast campus here in Philadelphia. Employees will be able to point their phone at a piece of artwork, and the app will bring them to life, overlaying information about the piece, including videos of the artists themselves explaining their creative process. It'll be really cool.