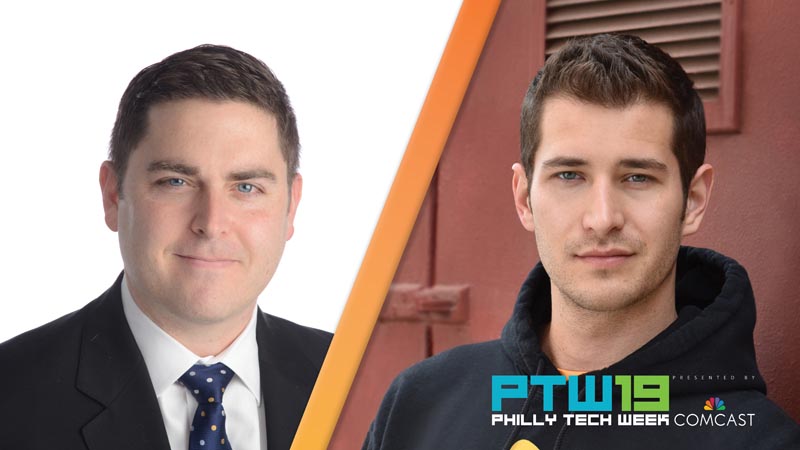 Curious about the business behind professional gaming? Wondering how to break into the fast-growing esports industry? Want to learn more about the $50 million, 3,500 seat esports arena coming to South Philadelphia in 2021? Then you've got to check out the Philly Tech Week panel featuring Tucker Roberts and Joe Marsh, and moderated by Head of LIFT Labs Danielle Cohn.
Roberts and Marsh are the brain trust behind the Philadelphia Fusion, the Overwatch League team that made it to the league finals in its inaugural year. In their talk, they'll explain how esports has grown in popularity.
"The growth of esports has been steady – from the days of StarCraft to Major League Gaming with Halo," said Roberts. "Now with Twitch and games like Overwatch, League of Legends, and Fortnite, more people have heard of being a professional gamer. Overall revenues are up over tenfold since a decade ago and are growing fast."
Tucker and Marsh will also talk about the newly-announced Fusion Arena — something Roberts says will make Philly a go-to destination for the burgeoning sport.
"I believe Philadelphia is an ideal city for the first new-construction, purpose-built esports arena since it's a short commute from major cities like New York and Washington D.C., and this city allows us to capture the West Coast and European markets for any live streamed events," he said.
When asked how do you get started with esports, Roberts said to simply give it a try: "Any experience someone can get by running an amateur clan, collegiate team, or volunteering with a professional organization will help. Even if it's a small event that someone organizes and operates, it's valuable experience and is impressive on a resume."
Marsh, meanwhile, hopes that the Tech Week and wider exposure of esports will help debunk some common myths.
"People say gaming happens in your mom's basement, it's antisocial, and it's not really a sport," said Marsh. "I would argue that players around world are making millions of dollars per year and are internationally famous. Even when you see kids gaming at home with headsets on, they're talking to people in the United Kingdom, China or Korea. It is a social atmosphere."
SESSION AT A GLANCE:
The Two Hottest Industries in America: Esports and Sports Betting
Part of Introduced by Technical.ly

Tucker Roberts, President, Spectacor Gaming and Philadelphia Fusion
Joe Marsh, Chief Business Officer, Spectacor Gaming and Philadelphia Fusion
Danielle Cohn, Head of LIFT Labs
Convene CityView
30 S 17th St #1410
Thursday, May 9
11:00 a.m.