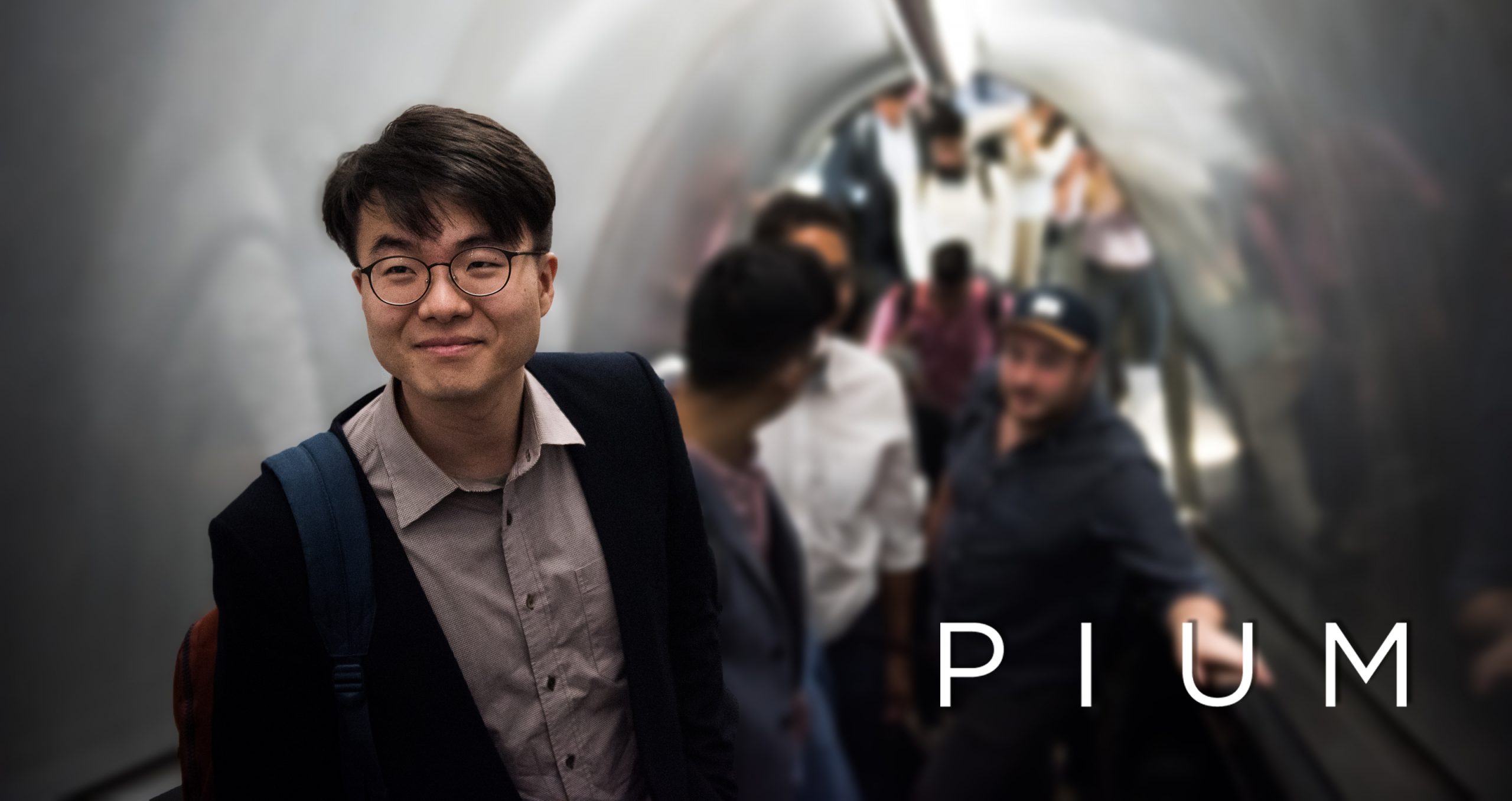 Ryan Kihm couldn't help but smile when he dropped off the very first shipments of Pium at the post office. For years, he's been tinkering with the home fragrance device that allows users to plan a scent schedule for each day. (Think refreshing rosemary in the morning and relaxing lavender at night.)
"When I actually dropped them at the post office, it was an amazing feeling. It reminded me of all the hard work we did to deliver the product to customers," said Kihm.
One of the biggest things pushing Kihm to the finish line was the 13 weeks he spent in the Comcast NBCUniversal LIFT Labs Accelerator, powered by Techstars last summer. During the program, he learned valuable lessons from mentors and gained incredible contacts from executives inside and outside of Comcast NBCUniversal.
After the accelerator wrapped in October 2018, Kihm was well positioned to continue bringing Pium to life. He exhibited at the 2019 Consumer Electronics Show in Las Vegas, finalized manufacturing plans with factories in South Korea and the United States, and completed pilot programs at Loews Hotels at Universal Studios, the Four Seasons Hotel New York Downtown, and Kimpton hotels in Philadelphia.
Kihm, an engineer by trade, also spent plenty of time making sure the technology behind Pium was ready for prime time. While his intuition is to make sure the product is filled with all the bells and whistles he can dream up, the accelerator taught him to create a minimum viable product, get it in the hands of customers, and start iterating based on their feedback.
"The program taught me to think about what the customer really wants rather than what I really want to make," said Kihm. "So, we contacted customers first, determined the main features we wanted to deliver to market, and started from there. We don't have unlimited resources and unlimited time, so we had to deliver a minimum viable product and get started."
During the accelerator, Zane Vella, Vice President of Product – Interactivity at Comcast, saw Kihm's passion first-hand and was happy to serve as his mentor.
"Ryan is the very best kind of entrepreneur, one who is driven by passion and insight for their product, with a tenacious, 'get it done' spirit," said Vella. "I'm thrilled, but not at all surprised, that Pium is now shipping product, and impressed with the V1 product Ryan and team have brought to life."
With his online consumer store now open, new hotel pilots coming soon, and new people experiencing Pium every day, Kihm has high hopes for the future.
"We did a lot of work in order to get here. It was day-and-night for the past several months," he said. "I'm feeling really happy and proud of my team."