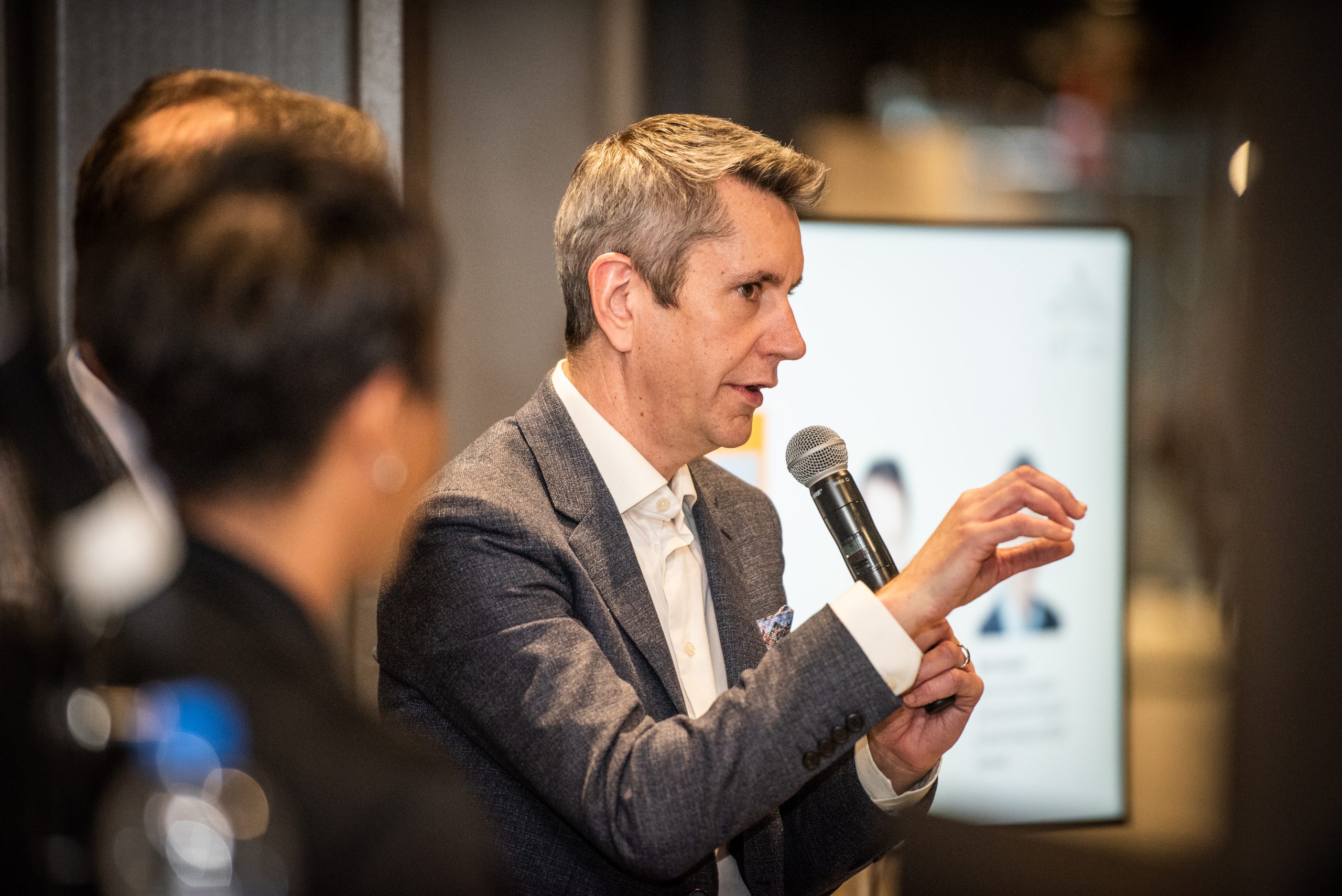 Matt Zelesko knows that world-changing ideas come from a variety of places. Everyday, he is presented with groundbreaking ideas from the talented engineers and technologists that make up the Product & Technology organization he leads at Comcast. Additionally, he has been exposed to market disrupting innovations coming from start-up founders and entrepreneurs.
As the Chief Technology Officer at Comcast, Zelesko is tasked with keeping his finger on the pulse of innovation — and that's a big reason he serves as a mentor in the Comcast NBCUniversal LIFT Labs Accelerator, powered by Techstars. He is energized by the spirit of the startups involved and sees an opportunity to learn a different approach by how they go about tackling complex problems. In turn, the founders get advice from a person who's split his career between startups (one sold to Cisco Systems in the mid-1990s) and large companies like Comcast. It's a win-win.
We sat down with Zelesko to chat about why mentoring startup founders is important to him — and how it gives him a jolt of energy.
You were a mentor in last year's LIFT Labs accelerator program. Why come back for a second year?
I was astonished by how well the companies did last year. In fact, many of them continue to partner with us. I felt like there were great connections established, and we really benefited from that. In my career, I've spent as much time in startups as I have in large companies, and mentorship lets me live vicariously through these startup founders by seeing the energy and enthusiasm they share. It gives me a lot of personal gratification to still be plugged into startups, and I hope that maybe I can help them avoid some of the mistakes I've made along the way.
Why is mentorship of the LIFT Labs Accelerator program important to Comcast NBCUniversal?
I'm constantly amazed by the innovation coming out of our talented teams at Comcast. But, in order to continue to lead this rapidly changing industry, we know that we also need to look at innovation happening outside our company as well. There's nothing like a focused, targeted startup that's charting a new space — or finding a new solution in an existing space — that really complements the work we're doing at Comcast. In many cases, new technologies and ideas come from startups and turn into partnerships, and sometimes acquisitions.
What are some lessons you're teaching the startup founders that you're mentoring?
By necessity, founders are thinking about the end state of their vision, but understanding what steps are going to get you to that vision are important. From identifying the initial milestones, to approaching their go-to-market strategy with the right perspective, all the way to the potential their technology might have inside a larger organization, I think we connect all those dots in a pretty meaningful way.
Which LIFT Labs accelerator companies are you particularly excited about?
There are several. Edisin.ai is one of them. A big part of advancing our premium video product is augmenting the live-sports experience. That company is doing really intriguing things and it's a clear and easy proof-of-concept connection to what we're doing. Diana AI could certainly help us become more savvy with data. We want data to drive our teams towards their conclusions and Diana AI can equip them with tools and capabilities to get to those insights quickly. Also Messy.fm provides an easy platform to launch and manage a podcast. As an individual in the organization, I want to know how the work I'm doing is connected to our overall strategy and goals. We've communicated that with a team broadcast and in written form, but it strikes me that podcasting is another great option to do that. It's more approachable than reading a long document, but it's not as high overhead as putting together a whole broadcast.
How did working at startups shape your career and knowledge base?
I learned as much from the strikeouts as I did from the homeruns and base hits during my time at a startup. In that fast-paced and high-stakes environment, you learn a lot over a quick period of time because you're forced to take on a number of roles. You're probably doing six different jobs and learning those jobs as you go. That can be really exciting.
Why is it so important to you to boost the Philadelphia startup ecosystem through mentorship?
I really love giving back to the startup community, specifically here in Philly. I know a lot of these companies aren't from Philly, but I was surprised last time at how many chose to stay. I take that very personally. When I launched my first Philadelphia startup in 2002, every venture capitalist asked: "When are you going to relocate to another city?" We were determined to make it here in Philly, but the city wasn't set up to support that. It's evolved so much from that time. To me, mentorship through the LIFT Labs program is just one example of how Comcast is helping to stimulate the tech and startup economies in Philadelphia. It's our home and a place we want to see thrive in those ways. Launching a startup in Philly now is such a different experience than what I faced 15 years ago. And that makes me extremely proud.