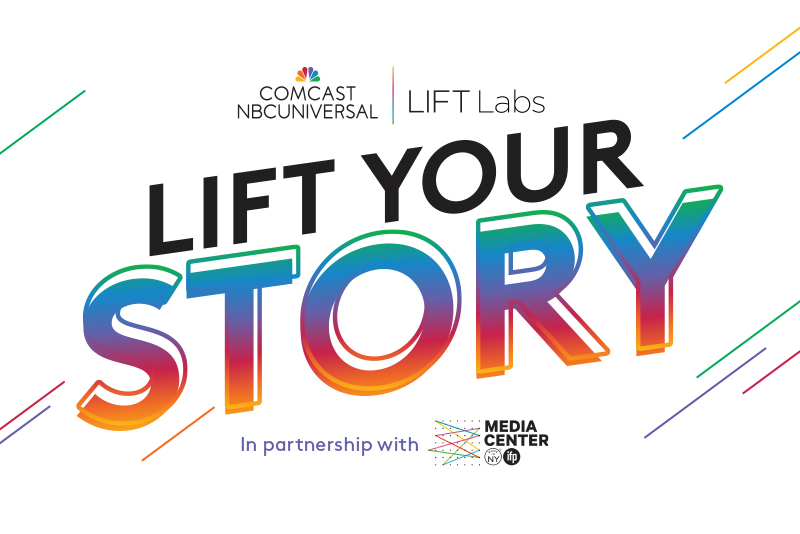 For any startup, storytelling is key. That's why we're once again partnering with the Made in NY Media Center by IFP to connect founders with experts who can elevate their businesses — and stories.  
LIFT Your Story is a series of workshops running concurrently at Comcast NBCUniversal LIFT Labs in Philadelphia and The Made in NY Media Center in Brooklyn. 
Each workshop will help startup founders, entrepreneurs, intrapreneurs, and executives refine their company's missions, enhance their pitches to investors and clients, and elevate their storytelling abilities.
Led by a wide range of versatile creators and entrepreneurial educators, these talks and workshops will demonstrate how narrative form, structure, and character can enhance any startup strategy — whether it be pitching to potential investors, strengthening your "origin story" for marketing, or conducting smart digital media practices.
Here is a full list of upcoming events:
PHILADELPHIA EVENTS:
November 11: Brand Positioning and Harnessing Your Superpower with Will Griggs
November 25: How To Take Your Idea & Turn It Into A Business with Richard Gottehrer
December 2: Pitching Right Down the Middle [of the Plate] with Mat Levy
December 9: Hero Journeys and Storytelling in UX Design with Ellen Park
December 16: Moving Horizontal and the Art of Team with Rajiv Gandhi
January 13: B2B Sales Strategy with Jason Tyrell
January 27: Fund Your Story through Nontraditional Sources with Jessica Ochoa Hendrix
NEW YORK EVENTS:
November 14: How To Take Your Idea & Turn It Into A Business with Richard Gottehrer
November 18: Pitching Right Down the Middle [of the Plate] with Mat Levy
December 5: Hero Journeys and Storytelling in UX Design with Ellen Park
December 12: Moving Horizontal and the Art of Team with Rajiv Gandhi
January 27: Fund Your Story through Nontraditional Sources with Jessica Ochoa Hendrix