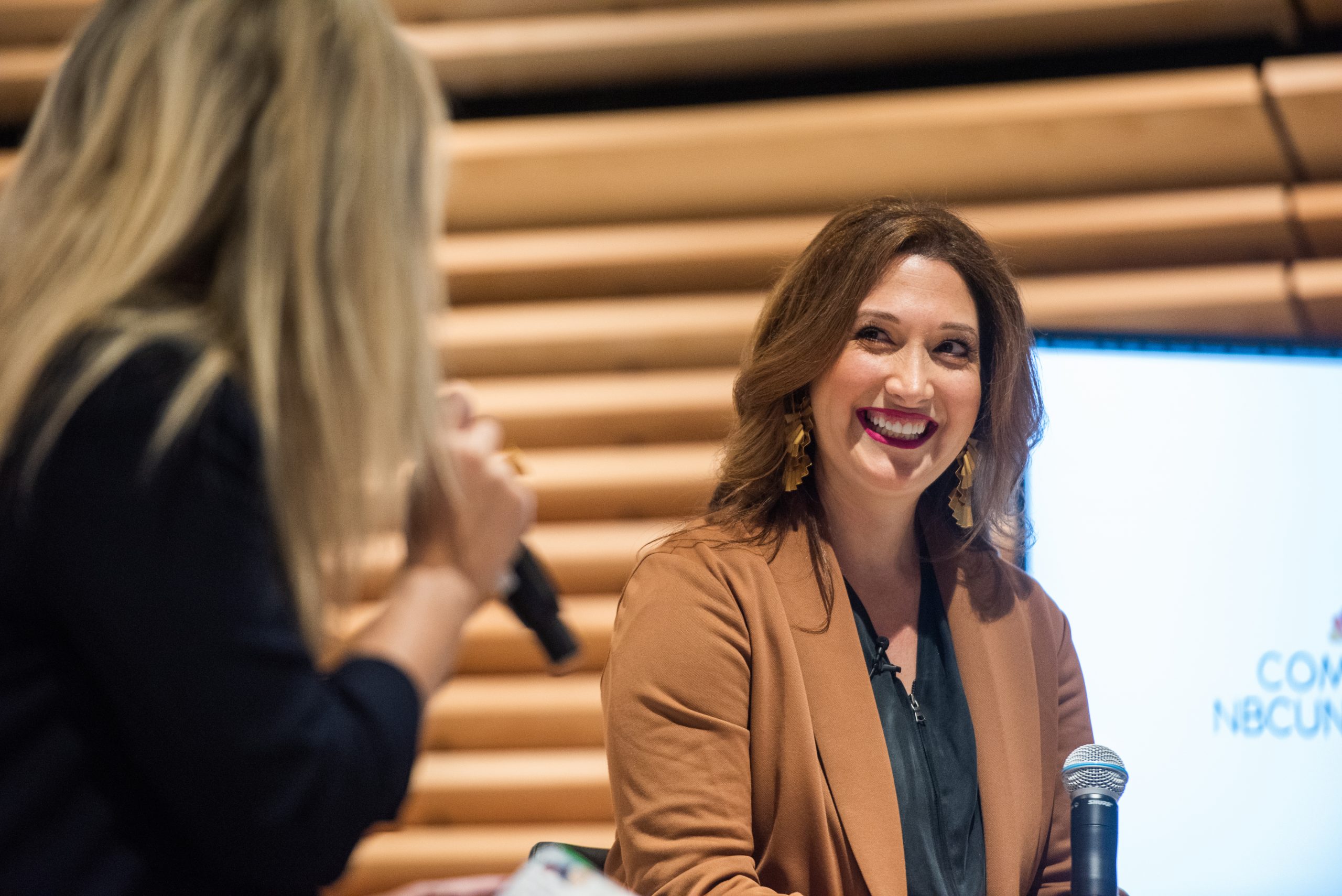 Life after Facebook means investing in female founders, producing Broadway shows, and raising three kids. How does she balance it all? She doesn't.
Randi Zuckerberg has a busy schedule. She's running a media company, producing Broadway shows, hosting a weekly radio program, investing in startups, and promoting her third book. She's also a mom of three who still wants to find time to exercise and hang out with friends.
"How do I balance it all? I don't. No one balances it all," she said. "My rule? Work, sleep, family, friends, fitness — pick three. At any given phase of your life, you're probably more lopsided than balanced on three of those areas. And that's okay! The goal is to try to do all five of those over the long run."
Her simple yet effective strategy is the centerpiece of her new book, Pick Three: You Can Have it All, Just Not Everyday.
During a recent visit to LIFT Labs PHL, Randi detailed her well-lopsided lifestyle, offered some incredible advice for startup founders, and explained why women in tech are poised for a major moment.
Take chances, even if others say it's a mistake.
Joining "The Facebook" (as it was called in the early days) was a risky proposition for Randi. Working alongside her brother in a small office overtop of a Chinese restaurant in Silicon Valley meant leaving a solid career and stable life in New York.
"I was having a great time in my 20s in Manhattan. Then my little brother calls and says 'I'm in suburban California, I have this great idea and I need someone that will work for free. Will you come out and help me?' " she recalled. "Everyone in my life told me I was making a mistake, that I was crazy, that I was throwing my career away."
The risk led to reward. During her time at Facebook, Randi was a spokesperson for the company, leading projects like President Obama's Facebook Town Hall, The CNN/Facebook 2009 Inauguration Partnership, and the ABC News/Facebook Presidential Primary Debates in 2008.
Don't doubt yourself, because you might miss out on creating something great.
Randi had been kicking around the idea of streaming video and decided to piece together an early version of Facebook Live during one of the company's famous hackathons. Her quick interviews with employees didn't garner an audience, and weren't well received by fellow Facebookers, so she didn't even bother pitching it.
Somehow, the team behind superstar singer Katy Perry got wind of her still raw project, and offered Perry as a guest star. Randi hesitated doubting herself, but decided to then pitch her idea to the company and made it all happen.
"Fast-forward about two months later, Katy Perry was in our office doing the first-ever Facebook Live broadcast," said Randi. "That really put Facebook Live on the map and led to a constant stream of celebrities, politicians and notable figures using it to connect with their audiences."
It's okay to have lopsided priorities, especially in a startup.
Life at a startup means early mornings and late nights. If you want to be successful, you'd better be ready to sacrifice other aspects of your life.
"No one else is going to love your business the way you do," she said. "In those early days, any entrepreneur should be lopsided towards work or they're in the wrong line of business."
Be ready for the rise of women in tech.
Just 2.8% of venture capital funding went to female founders in 2019 and just 34 black women — total — have raised over $1 million as of mid-2018 according to reports.
"That is not a stat any of us should feel comfortable with. There is incredible room to be better," Randi said. That's why she's investing in women (like LIFT Labs accelerator alumnus Molly Beck who launched one-stop-shop podcasting platform called Messy.fm.)
"I do feel a lot of hope on the horizon. There are more female investors than ever before," she said. "I noticed that a lot of women who were part of company exits feel like it's their responsibility to turn around and hold the door open for other women by giving them their first check."
To read more inspiring startup stories and to stay connected to Comcast NBCUniversal LIFT Labs, sign up for our newsletter and follow us on Twitter.