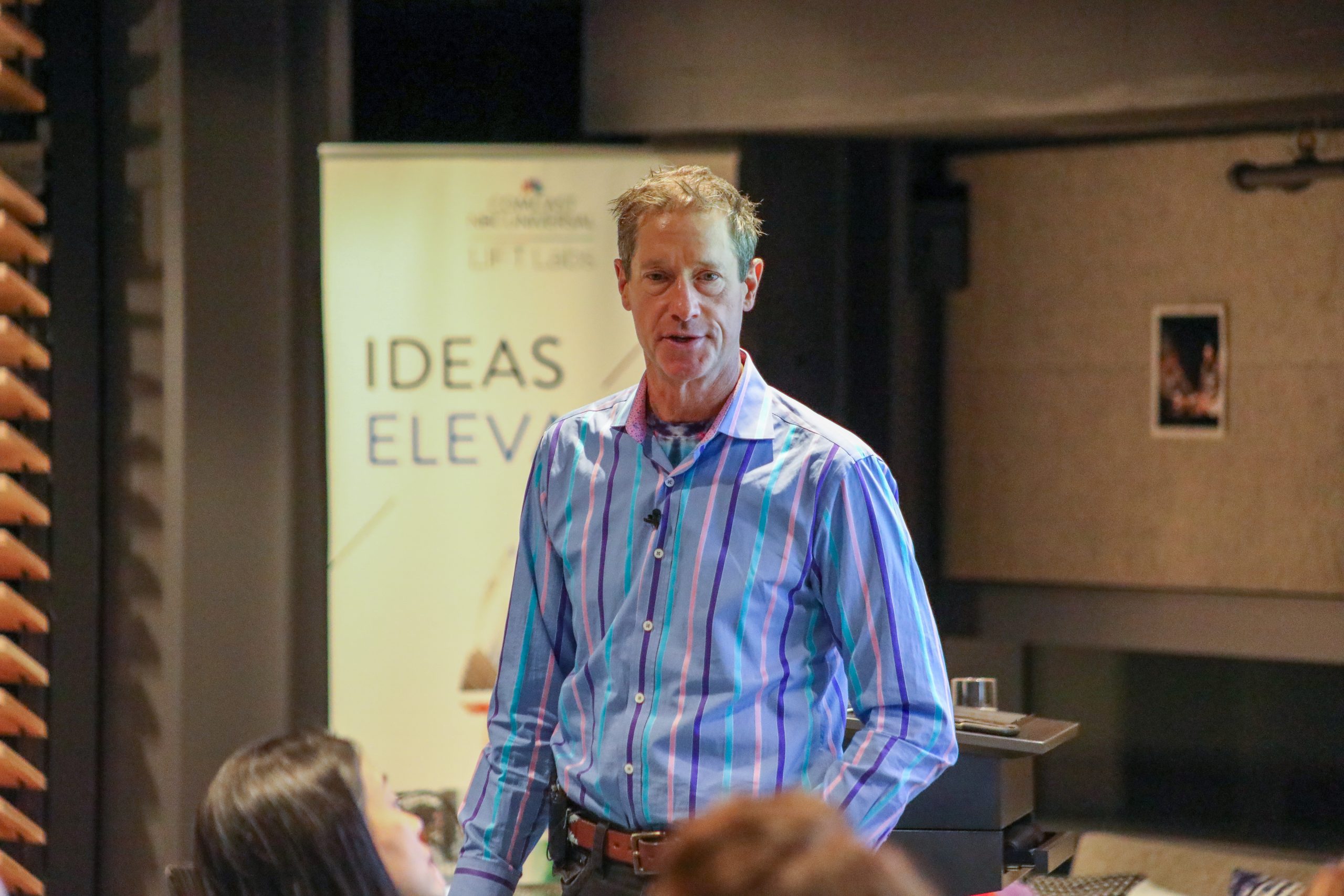 Car insurance sounds anything but exciting. So why does Hagerty Insurance Agency have 1 million YouTube followers, 156,000 Instagram followers, and an enthusiastic customer base quick to recommend Hagerty to others? The classic car insurer creates engaging videos, shares compelling imagery, and engages with people face-to-face at auto shows around the country. Their passion for classic cars is obvious and potential customers can easily relate.
David Meerman Scott argues that those simple but powerful moves have helped Hagerty turn itself into a Fanocracy — an organization that inspires extreme passion for its products, brand, or ideas by putting the needs and wishes of its fans at the center of everything it does.
"Fandom isn't just for actors, musicians, athletes and authors. It can be rocket fuel for any organization," said Scott during a recent visit to LIFT Labs PHL supporting his new book Fanocracy: Turning Fans Into Customers and Customers Into Fans.
How can your business become a Fanocracy? Scott offered these four steps.
Be human … and never use stock images
Organizations should focus on people, especially in their outward communication. Scott argues that too many focus on the nuances of their own products and services — leading to unintelligible, buzzword-ridden press releases and social media posts.
The solution? Be human! Use normal language, not corporate-speak.
"The pendulum has swung way too far in the direction of superficial online communications at a time when we're hungry for true human connections," said Scott.
One practical way to start? Avoid stock images. Those photos of happy groups of modelesque people are obviously staged (and might even show up on a competitor site), so replace them with images of real customers or employees. It'll make your brand much more relatable and authentic.
Let fans own your brand
Scott argues that fandom comes in two flavors. Curative fandom is celebrating something the "official" way while transformative fandom means turning a product, service or idea into something else.
It's the difference between the history book Alexander Hamilton and the hip-hop Broadway musical Hamilton. It's the difference between analyzing traditional baseball statistics and playing fantasy baseball. It's the difference between using your iRobot vacuum to clean your carpet and putting your adorable cat on top and shooting a video as they're carried around your living room.
People will engage with your products or services in ways you don't expect. Get out of their way and let it happen.
"Many organizations try to control the way people talk about and interact with their products and services," said Scott. "But if you truly want to build fans, let fans take over and use your product or service in any way they want."
Get in your audience's personal space
In today's increasingly digital world, people are longing for true human interactions. So talk to people face-to-face. Go to a conference. Engage with people at a networking event. Throw a party. The people you meet in-person are more likely to follow you on social, subscribe to your email newsletter, or become your next client.
"The closer you get to someone, the more powerful the human emotions," said Scott. "It comes from neuroscience."
Show off your passions — even if they have nothing to do with your business
Scott recalled consulting with dentist Dr. Jon Marashi who was hoping to stand out among the thousands of practitioners in the Los Angeles area. Scott's advice? Let your passions shine through. Marashi is passionate about skateboarding and wearing bowties. So he started sharing images of himself skateboarding and wearing bowties on his Instagram feed (alongside images of the bright smiles he's helping to maintain). It's helped humanize Marashi, grow his social followers, and even helped him sign on new celebrity clients.
"When you're passionate about something, that's infectious," said Scott. "People don't want to do business with robots. They want to do business with people they relate to. Even if they don't share your fandom, they can relate to the fact that this person is a fan of something."
To read more inspiring startup stories and to stay connected to Comcast NBCUniversal LIFT Labs, sign up for our newsletter and follow us on Twitter.