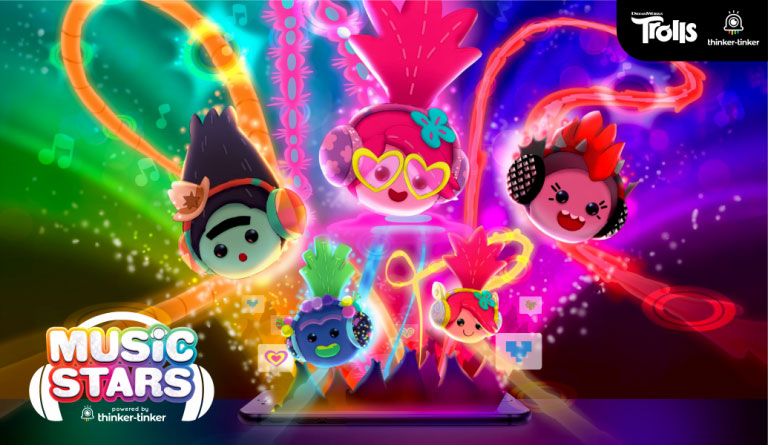 Thinker-Tinker is designing toys for the new Trolls franchise and its Octobo product was named one of the Top 10 new gadgets at the 2020 Consumer Electronics Show.
Back in 2016, Yuting Su was a University of Southern California grad student tinkering away on a children's toy prototype. She hoped that combining digital and physical play could help her startup, Thinker-Tinker, gain traction in the competitive children's toy market. 
Less than four years later, Yuting is partnering with DreamWorks to design interactive toys featuring characters from the upcoming film Trolls World Tour starring Anna Kendrick and Justin Timberlake — a sequel to the 2016 smash hit Trolls. The startup's line of plush character collectibles will connect to an immersive mobile app experience enabling fans to bring their favorite DreamWorks Trolls characters to life by creating and remixing music. The line will be available in fall 2020.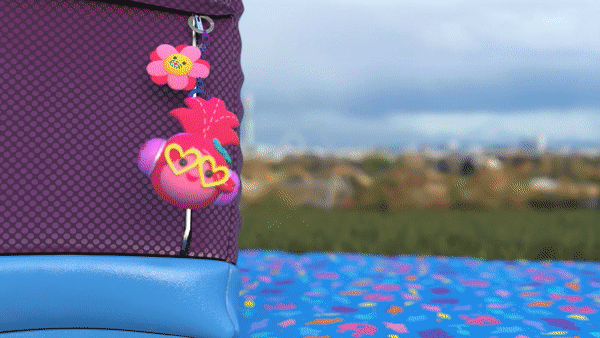 "Our mission is always focused on designing better and more engaging learning opportunities when it comes to screen time for kids. The DreamWorks Trolls project is a whole new interactive experience, and we are so excited to launch this product for the mainstream consumer market," said Yuting.
How did Yuting make such a drastic leap in four short years? She attributes part of her success to being part of the Comcast NBCUniversal LIFT Labs Accelerator, powered by Techstars in 2018. There she worked from Comcast's global headquarters in Philadelphia, refined her business model and made valuable connections in the tech and entertainment industries. Working side-by-side with mentors from NBCUniversal led to meetings with the Dreamworks team — and the two sides hit it off. 
Soon, Yuting's growing team of storytellers, designers, and developers would be working on products for a hit movie franchise. 
Humble beginnings
Thinker-Tinker's first product, Octobo, started with a simple idea. Yuting, a new mom, wanted toys for her son that were tech-based and utilized a touchscreen, but also introduced him to different textures to develop his senses. 
So she created Octobo, a smart plush toy shaped like an octopus that helps children learn by playing games. With a tablet tucked inside and serving as the "face," Octobo uses interactive apps, adventure storybooks and physical tokens to encourage children to complete tasks like identifying shapes, solving puzzles, or spelling words. 
Octobo is turning plenty of heads. At the 2020 Consumer Electronics Show in Las Vegas, Octobo was named one of 10 finalists in the popular Last Gadget Standing competition. 
Thinker-Tinker's ability to blend old-school and new-school play got the attention of the DreamWorks team, said Tracy Warshauer, Vice President of Toys and Hardlines for Universal Brand Development.
"We are excited to collaborate with Thinker-Tinker and introduce an all-new way to play with some of the franchise's most beloved characters," said Warshauer. "Thinker-Tinker's original learning plush, Octobo, was the inspiration for this unique collectible line of plush, and the DreamWorks Trolls collection will take the creativity to an entirely new level."
Yuting says that her startup's agility and excitement helped make the Dreamworks partnership a success.
"Traditionally, in the toy industry, there are some fixed ways of doing things. But we came in with a startup mentality, move faster than competitors and aren't limited by traditional processes," she said. "We knew toys don't need to look like they have traditionally and I think that set us apart."
Thinker-Tinker is now accepting investments on Netcapital, an equity crowdfunding platform. If you are interested to learn more about the company or to invest in the public offering, click here.

To read more inspiring startup stories and to stay connected to Comcast NBCUniversal LIFT Labs, sign up for our newsletter and follow us on Twitter.