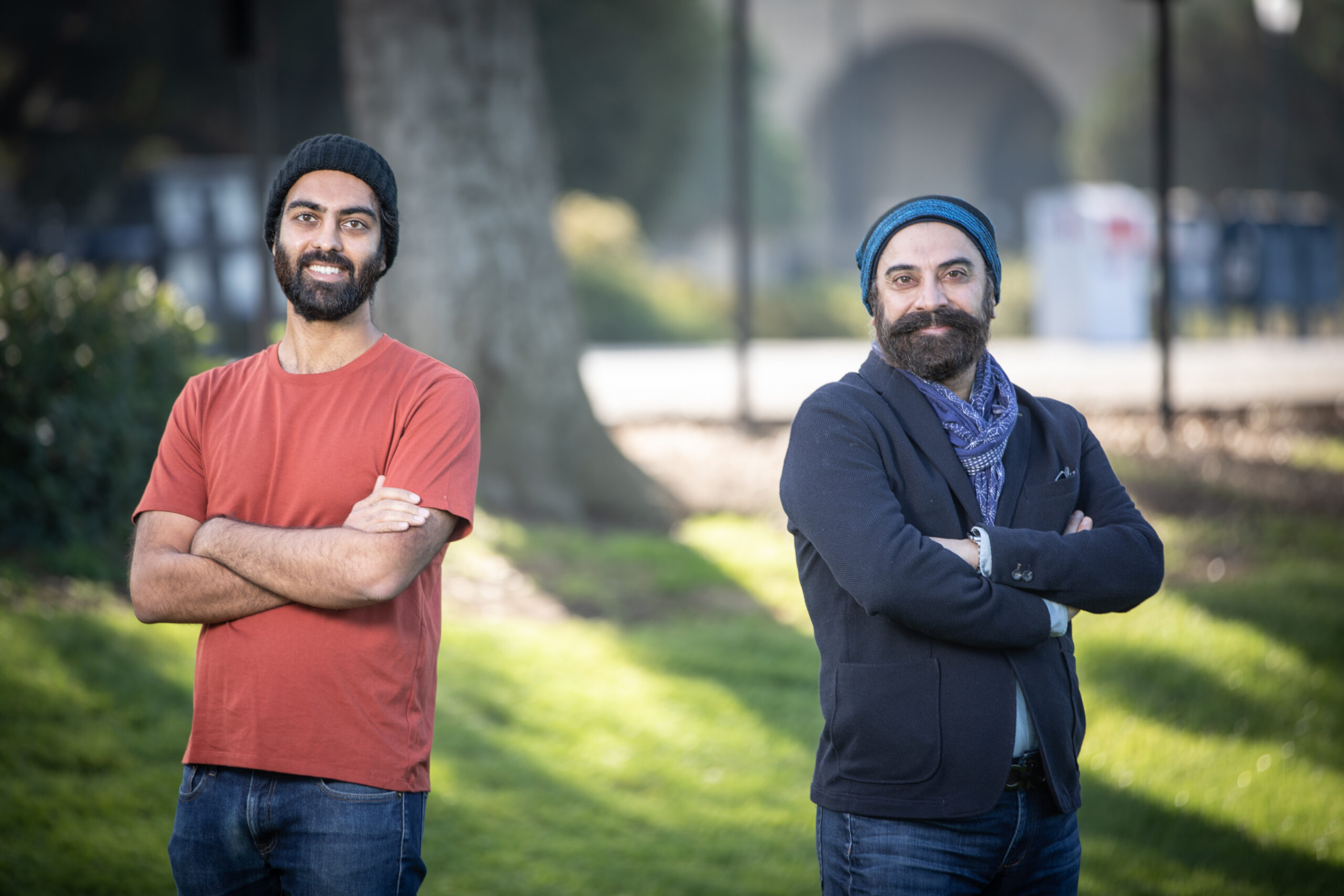 2020 Comcast NBCUniversal LIFT Labs, Powered by Techstars Company 
In the era of Big Data, businesses are analyzing mountains of metrics — and using that data to make smarter strategic decisions. In turn, companies are spending millions on data scientists who build sophisticated charts, dashboards, and databases.
But there's a problem — data is not being delivered in a digestible way.
"The problem comes in the last mile. Organizations are spending a lot of money on data teams but end users aren't using the dashboards or tools they create," said Dickey Singh, cofounder of Cast.app.
Cast is changing that paradigm with video. Imagine a two-minute video explaining your 401(k) performance over the past year — featuring your specific data. Imagine a quick video explaining recent changes to your cell phone bill. Cast's short-form videos explain complex concepts in a one-on-one format — driving engagement and action, not analysis paralysis. Casts can be used to deliver information internally to executives or externally to customers.
The underlying tech is natural language generation, which allows Cast to construct videos that don't have robotic narration — but instead feature emotion, sentiment, and voice inflection. The sentences change based on the data and insight being communicated.
"It's not Mad Libs, like a 'personalized' email that has your name at the top then reads exactly like the email sent to everyone else," said Singh. "It's real, hyper personalization featuring your data."
Singh wanted a second opinion on his idea, so he turned to longtime friend Daljeet Virdi, a data scientist working at venture capital giant Andreessen Horowitz.
"As a data scientist and data engineer, I always found the same problem. I built data dashboards but needed to present the information manually to executives," Virdi recalled. "Nobody uses my dashboards and that made me think — is this the right medium?"
Soon Virdi became Cast's cofounder and they were off and running. They learned that people retain 65% of information consumed visually and auditorily vs. just 10% for auditory. They also learned that people take actions readily when concepts are explained from their point-of-view and in their lingo.
"The next generation of video is one-to-one," said Virdi. "That will replace long marketing videos or complex documents that people simply don't watch or read."
To take the business to the next level, the Cast team is participating in the Comcast NBCUniversal LIFT Labs Accelerator, powered by Techstars. During the program, they receive mentorship from senior executives at Comcast NBCUniversal as well as connections to founders and business experts in the vast Techstars network.
Off to a Fast Start
Singh has worked with startups for years, serving in vice president, chief technology officer, and founder roles at several startups that were acquired. Virdi took his data engineering skills to financial technology and venture capital firms.
They used their combined knowledge and experience to build Cast with usability and simplicity in mind. A Cast client can connect up to 50 data sources like Google Sheets or Salesforce. Then they choose from Cast's pre-existing video templates and pick delivery cadence. Content in each video is generated automatically and saves customer success or sales departments from manually emailing or calling clients. Cast generates videos in any language — from English to French to Chinese.
"A customer can set this up quickly. It's not the months-long process that competitors require," said Singh.
The results have been impressive. In a closed beta, the company reported 88% open rates when sent through mobile, and people are watching Casts an average of 3.1 times. In just nine months, Cast has helped people make more than $1 million worth of financial decisions.
Security is also top-of-mind. Cast can't simply upload the videos to a public platform like Vimeo or YouTube because the data is so sensitive. Instead they send "magic links" — unique URLs that automatically log users into a system and expire after a certain time period or number of views.
"We aim to balance usability and security. We want to create the most frictionless experience possible while at the same time being secure," said Virdi.
In the short-term, Cast is specializing in helping customer success and account management teams deliver information to clients, reduce churn, and increase upsells. But the technology can work for any company aiming to quickly and easily disseminate data.
"In five years, we expect to be a massive business," said Singh. "We're starting with customer success, really nailing it, then will launch into other verticals. People keep telling us about use cases in other industries like medical, insuretech, and other industries so we're really excited about exploring future applications."


To read more inspiring startup stories and to stay connected to Comcast NBCUniversal LIFT Labs, sign up for our newsletter and follow us on Twitter.