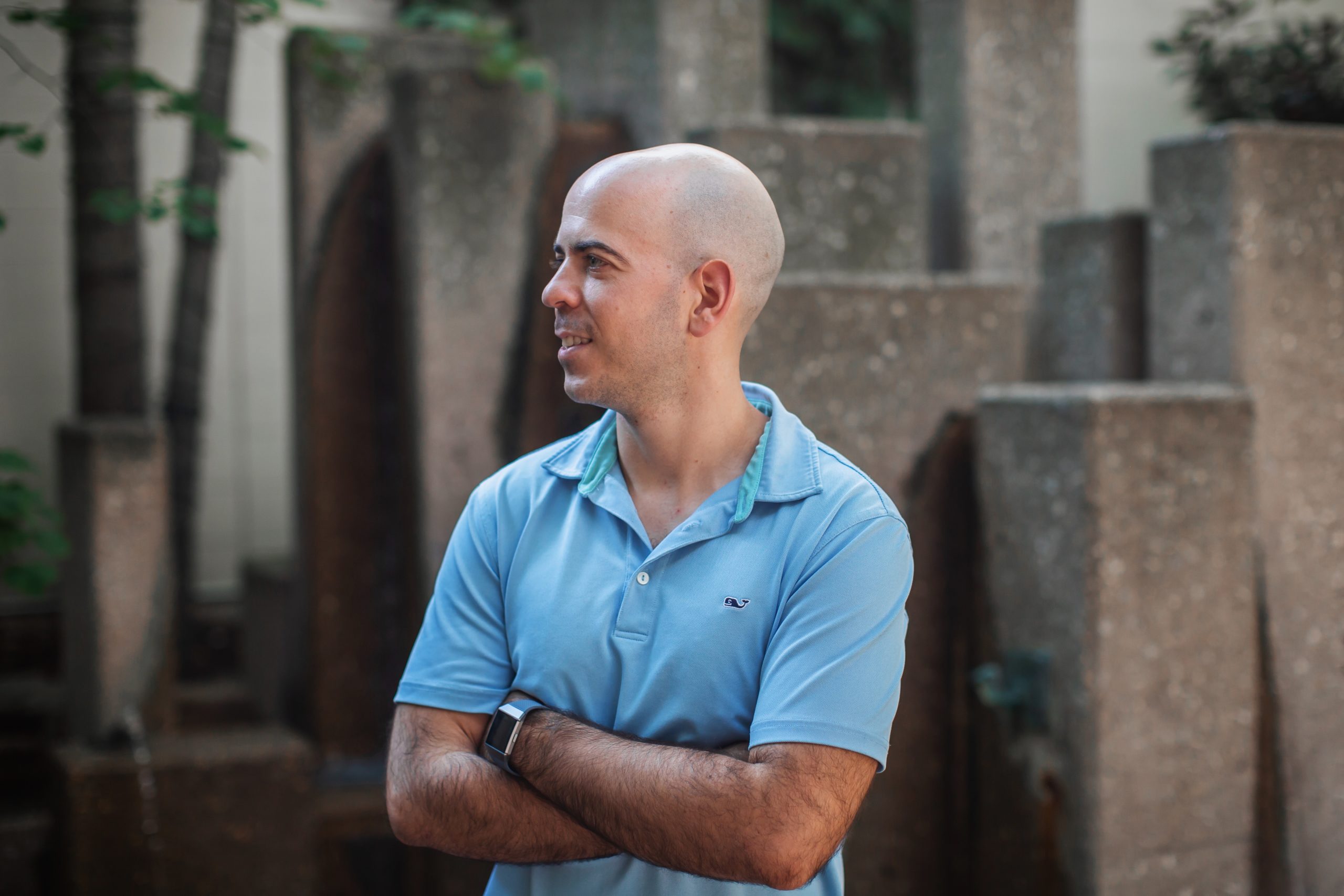 Ron Kerbs, Founder & CEO, Kidas
2020 Comcast NBCUniversal LIFT Labs, Powered by Techstars Company
When Ron Kerbs left the Israeli army, he vowed to tackle meaningful problems in the business world. A talented technologist who spent time creating threat detection solutions for national security agencies, Kerbs began studying different aspects of cybersecurity to find potential business ideas. He found his next mission when he learned there are 500,000 active child predators online every day and that one in five teenagers receives unwanted sexual solicitations online.
"I couldn't stop thinking about it," said Kerbs. "When I realized I had the technical ability to solve it, I became obsessed."
Kerbs launched Kidas, a service that protects children from cyberbullying and online predators on the popular video game and online communication platform Xbox. With a small device connected to a gaming console, Kidas can monitor a child's online behavior and alert parents about potentially dangerous activities. Using machine learning to analyze voice and text conversations, Kidas helps detect potentially harmful encounters. 
Privacy is Paramount
What Kidas doesn't report is just as important. It doesn't record conversations or share a transcript of chat messages with parents. It doesn't report inappropriate language or information about dating or personal relationships. If the system discovers potential danger, a human expert quickly verifies the activity. If verified, a notification and recommended change is sent to both parent and child via email.
"Kids are happy because they have privacy, and parents aren't reading their messages. Parents are happy because they know their kids are safe online," said Kerbs. "And we're happy to be creating something meaningful for the world."
Kidas, a Philadelphia-based company, is one of 11 startups participating in the Comcast NBCUniversal LIFT Labs Accelerator, powered by Techstars. For 13 weeks, Kerbs and team are gaining valuable connections and mentorship from senior executives at Comcast NBCUniversal and the vast Techstars network. 
A Growing Problem
Studies found that 65% of gamers have experienced severe harassment including physical threats, stalking, and sustained harassment. Almost three-quarters of players experienced at least some harassment.
"Spending time online is an integral part of a child's life," said Kerbs. "It's a way for them to communicate with friends."
Online All The Time
COVID-19 raised the stakes. With schools, stores, and movie theaters closed, kids are likely spending more time online, and parents are working from home. 
Many children playing Xbox may not realize they're in danger when they send personal information to a stranger or communicate with someone much older. Questions that seem like chit-chat to a child (where do you go to school?) are clues to a predator.
"They may either don't know they need help or they think they did something wrong and are too ashamed to tell their parents," said Kerbs.
Tech Turned Against Kids
Predators are using advanced technology to attack in more sophisticated ways.
"Some people use voice changers so you don't know you're talking with someone much older," said Kerbs. "Our technology identifies that by analyzing the words the person uses to distinguish between a real young kid and a fake."
Data security is a concern given that Kidas is dealing with children's private online conversations. The company goes to great lengths to try to make sure there is a clear separation between the identity and the data. 
"Everything is encrypted. Even our developers can't see or hear conversations. We separate the information and the real people," said Kerbs.
Inherited Persistence
Kerbs' entrepreneurial drive comes from his family. His grandfather was an entrepreneur in Germany before fleeing due to the Holocaust. He eventually landed in Israel where he founded one of the nation's first plastic factories. Kerbs' father, meanwhile, started a venture capital fund in the 1980s. In both instances, they were ahead of major economic trends, and Kerbs hopes he can follow suit.
"Both of them showed me the grit, determination, and forward thinking it takes to run your own business," said Kerbs.
His philosophy on building Kidas into a success is simple: be persistent. 
"I'm one of those people who never stops until I solve something," said Kerbs. "A lot of people have tried to solve this problem but haven't succeeded. That's why I'm crazy about trying to solve it."
Kerbs has high hopes for Kidas. First he's conquering online predators on Xbox. Then he'll focus on becoming a solution for monitoring online behavior without invading privacy.
"Just like people have antivirus software on their computers, I want all kids to have Kidas on their devices, so they can be safe while their data remains private," he said.


To read more inspiring startup stories and to stay connected to Comcast NBCUniversal LIFT Labs, sign up for our newsletter and follow us on Twitter.