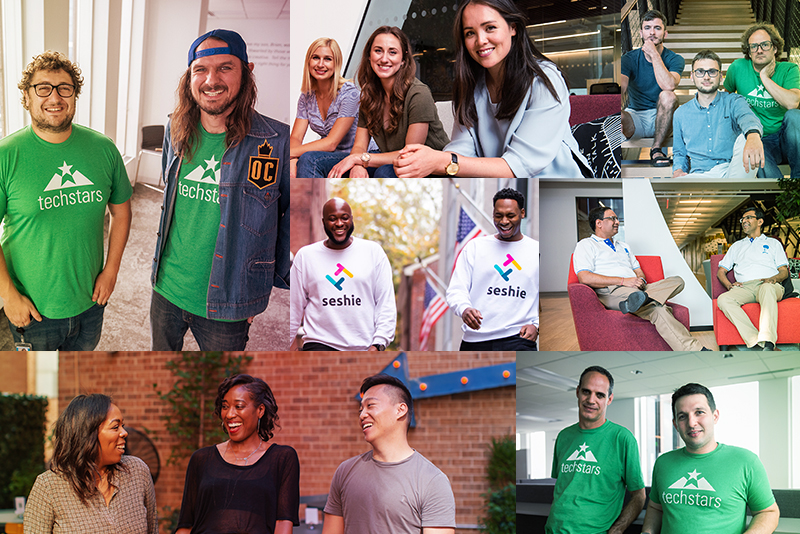 Alumni of the Comcast NBCUniversal LIFT Labs Accelerator, powered by Techstars are doing big things. 
Since the accelerator launched in 2018, 32 startups have completed the program—and 75% have secured pilots or agreements with a division or business unit of Comcast NBCUniversal. Others have gone on to partner with some of the world's most influential companies, raise venture capital, and gain valuable customers. 
If you know a media, connectivity, or entertainment startup that wants to work with Comcast and Techstars in our 13-week, mentorship-focused accelerator, encourage them to sign up for the LIFT Labs newsletter for more information.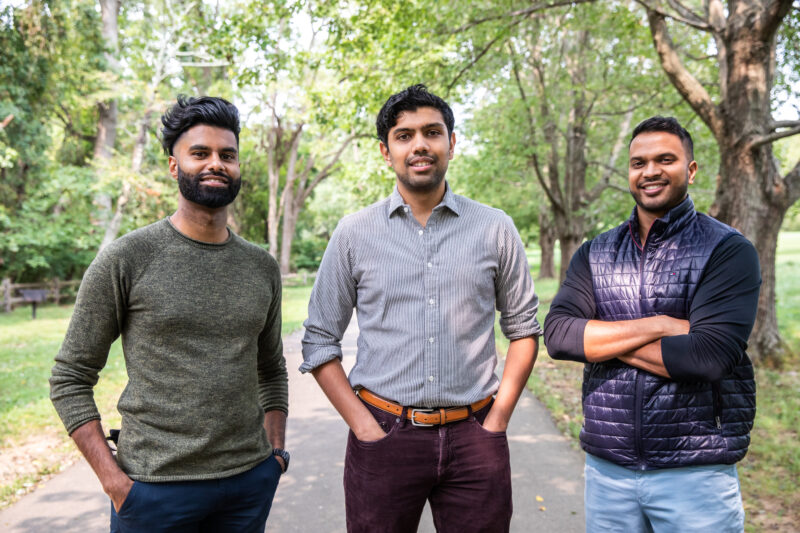 About: Beam Health provides private medical practices with ways to boost revenue by equipping them with the same transformative technology previously only feasible to large healthcare providers — like smarter payment solutions and advanced business analytics. 
Fundraising: Beam recently announced a seed funding round led by Darling Ventures and joined by MATH Ventures, Techstars, Social Starts and TechNexus. The additional investment accelerates plans to optimize payment collections for private practices while empowering healthcare providers with data, analytics and business insights.
An e-commerce approach to healthcare: Daniel Darling, Managing Director, Darling Ventures, said he was drawn to the company because it provides private physicians crucial technology to run their businesses. "Physicians who run their own clinic are drawn to the autonomy and job satisfaction from practicing their own brand of medicine. But they lack the time to focus on the profitability of their business and how to keep up with the digital transformation of their industry," said Darling. "Beam makes it incredibly easy to run a modern profitable clinic and is bringing what Shopify did for retail owners to the private practice."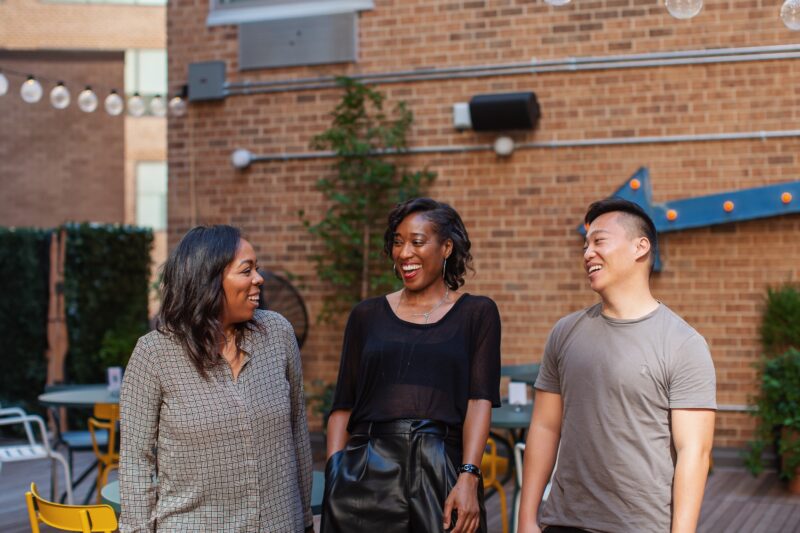 About: Workchew turns your city's most dynamic hotels & restaurants into safe workspaces with discounted eats—so you can refuel while you work.
Fundraising: The company announced an oversubscribed seed round led by Harlem Capital. It also included participation from Wilshire Lane Partners, Invictus Advisory Group, Techstars Ventures, and Relish Works. The deal also saw individual investments from strategic angels including Kabbage co-founder & COO Kathryn Petralia, Etsy co-founder Chris Maguire, Kyle Tibbits of Paradox Capital and Alex Chan.
Expansion: WorkChew is currently available in Washington D.C., Philadelphia, Chicago, and will open soon in San Francisco, Seattle, Los Angeles, Miami, Atlanta, and Denver. It plans to expand to 20 cities by the end of 2021.
About: The GIST creates sports content and experiences that are by women and for women. Their mission is to level the playing field.
Email newsletter sees explosive growth: With 150,000 subscribers and counting, The GIST is now live in New York, Los Angeles, Chicago, Philadelphia, Boston, Washington D.C., Dallas, Seattle, Toronto and Ottawa.
NBA partnership: The GIST signed a partnership deal with the NBA for the 2021-2022 season to diversify their fan base amongst female and casual fans. The GIST and NBA will team up to deliver content and contests throughout the season to promote basketball to GISTers.
Fanduel partnership: The company worked with Fanduel for the NFL playoffs in January and February 2021, hosting a GISTer exclusive fantasy football contest. 
Fundraising: The GIST raised a seed round of venture capital funding from 3GP Capital, JDS Sports, August Group, and Bettor Capital. The company will use the funds to grow their team, expand their content offerings and accelerate audience growth.
About: Voice cloning for content creators, allowing them to create speech that's indistinguishable from the original speaker — perfect for filmmakers, game developers, and other content creators.
Super Bowl commercial: Respeecher cloned the voice of legendary football coach Vince Lombardi for a commercial that aired in front of 91 million Super Bowl viewers in February 2021. 
In Event of Moon Disaster film: Respeecher recreated the voice of President Richard Nixon to deliver a never-read contingency speech in case the Apollo 11 mission went badly. Watch the full film here.
Fundraising: Respeecher announced a seed round of funding led by ff Venture Capital. Other participants include Acrobator Ventures, ICU Ventures, Network VC, and several angel investors.
Self-serve voice marketplace: The company is launching the Respeecher Voice Marketplace. It gives smaller creators and sound professionals the ability to use their voice cloning technology on demand at affordable rates.
Employees: The company has team members distributed around the world in places like Hollywood, Romania, Brazil, and Kyiv, Ukraine.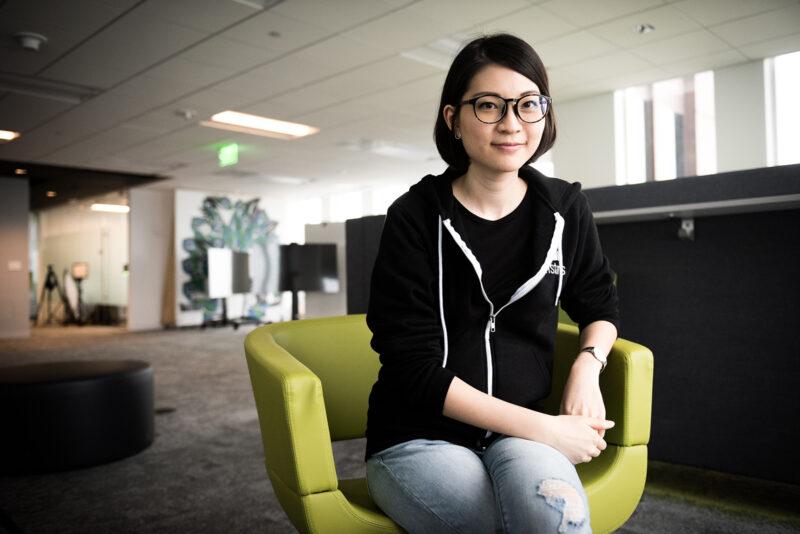 About: Thinker-Tinker creates a character-based learning platform that can turn any character into an interactive plush companion that parents feel comfortable putting into their kids' hands. It transforms screen time into quality, active play time.
Trolls Music Stars: Thinker-Tinker is releasing a line of collectible interactive plush charms with a companion mobile app, inspired by DreamWorks Animation's beloved Trolls franchise. You can get early access and special discounts through the company's website. Founder Yuting Su called the release a "pinch-me moment" and thinks it's just the beginning of a long, fruitful partnership with Dreamworks.
Meanwhile, it's first product Octobo is competing for a Webby Award. Vote now to show your support.
About: Polycade is a plug-and-play, super sleek arcade cabinet capable of playing classic and modern games.
Polycade at home: Polycade is now offering a downloadable product that will turn your PC into a gaming console. It has curated games from every era and can be used with two different types of Polycade controllers. "Going in-home has always been our strategy. The pandemic just accelerated it," said CEO Tyler Bushnell. 
Indiegogo campaign: Raised a successful campaign on Indiegogo with more than 150 backers.
Growing list of celebrity clients: 2 Chainz and Cara Delevigne recently joined Mike Tyson, Lil' John, Steve Aoki and other celebrities installing Polycade at their homes.
About: Trapica is an artificial intelligence ad targeting optimization and marketing automation for marketers.
Comcast partnership: Trapica is working with LIFT Labs and teams from NBC to optimize social media ads and improve marketing efforts.
Added capabilities: Trapica started as a tool to help people buy the right social ads at the right times. Now it has expanded into a suite of products, offering campaign automation, targeting optimization, and audience discovery. It allows marketers to plan, manage, and launch campaigns.
About: An AI-powered fan engagement and monetization platform.
Partnerships: The startup is now working with the Brazil Super League of Volleyball with TV NSports, and Yokohama FC in the J1 League soccer in Japan. It is also working with retired NBA player Jerome "Junkyard Dog" Williams on high school basketball in Las Vegas. 
Going global: Edisn.ai is now working in Brazil, Japan, U.S. and Europe. 


To read more inspiring startup stories and to stay connected to Comcast NBCUniversal LIFT Labs, sign up for our newsletter and follow us on Twitter.