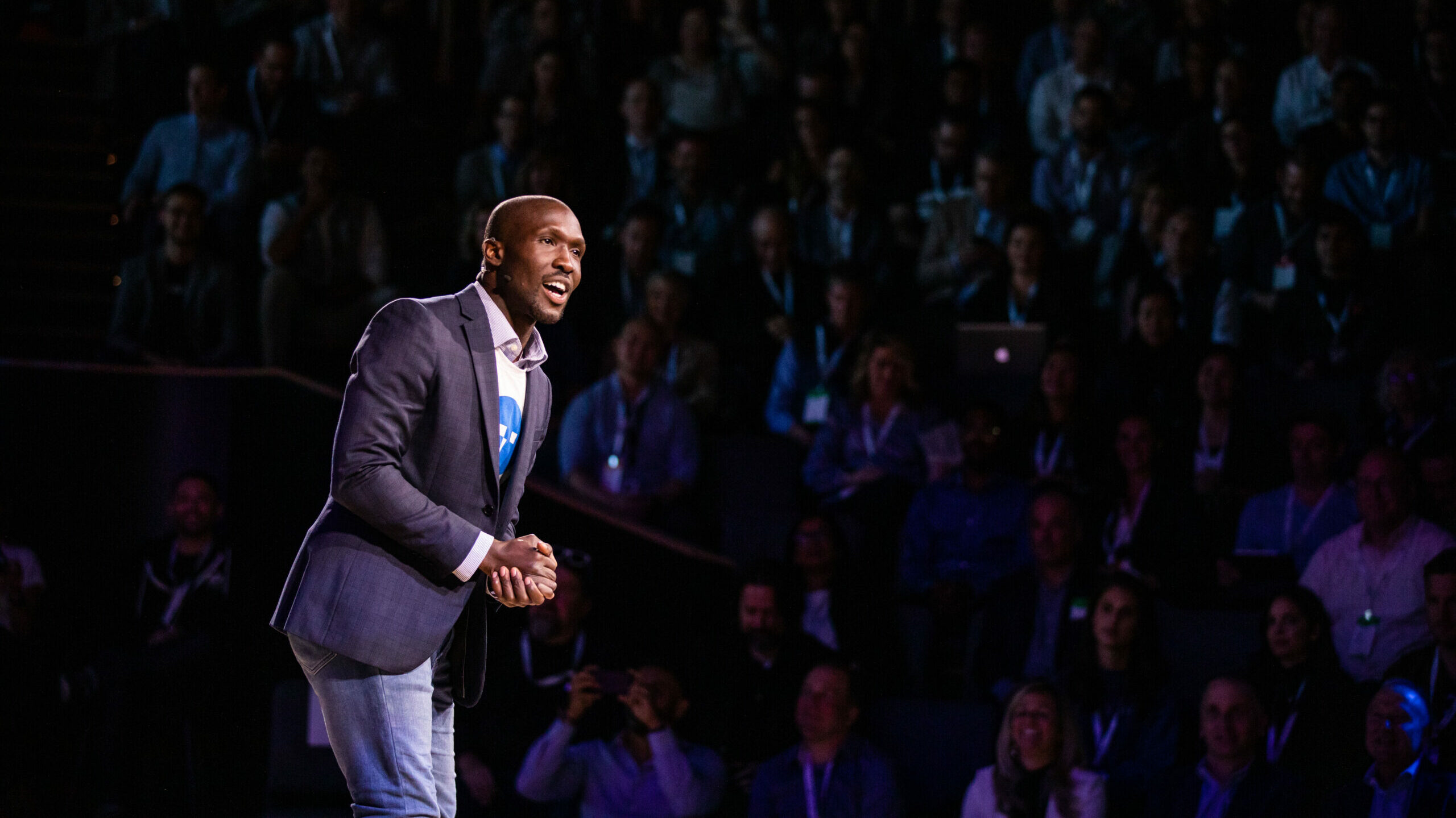 Participation in a startup accelerator cultivates valuable connections, teaches you new skills, and helps raise capital. It also requires a significant time commitment, pushes daytime business tasks to nights and weekends, and could necessitate relocating for a while. That's a lot to think about.
Accelerators typically offer investment dollars and free resources, which is incredibly valuable to startup founders. But it's essential to pick the right program for your startup — one that provides you with the best tools to excel. 
After three years running the Comcast NBCUniversal LIFT Labs Accelerator, powered by Techstars, we've learned important lessons. We believe founders are most primed for success if they are excited to learn from peers, are open to frank discussions about business strategies, and talk with program directors and alumni before applying.
With applications now open for the LIFT Labs accelerator, it's a good time to look at this checklist of 10 things to consider before applying to any startup accelerator.

1. Apply for the right reasons.
It's not all about the money. You have a chance to learn new skills, expand your network, gain validation from the accelerator operator, and get help creating a solid pitch to investors and clients.
"Think of an accelerator as a way to jumpstart your success. If you're just looking to raise money without all the strategic benefits that come with an accelerator, it's probably not the best path for you," said Luke Butler, Senior Director, Startup Engagement at Comcast NBCUniversal.
2. Set realistic goals.
Expect candid advice from mentors, lessons on perfecting your elevator pitch, and the chance to connect with decision-makers. Participation in an accelerator doesn't automatically grant you a large deal with the program's corporate partner or an exponential increase in revenue.
"In the process of evaluating applications, we try to understand the goals of the founders and whether or not they are realistic," said K.J. Singh, Managing Director of the Comcast NBCUniversal LIFT Labs Accelerator, powered by Techstars. "The worst thing we can do is overpromise and underdeliver for founders."
3. Do your homework.
Some accelerators focus on a particular industry. Some are mentorship-focused or teach a specific skill. Others have a corporate partner. To understand the benefits of one program over another and determine if a program is right for you — do your homework. Chat with the managing director and alumni. Learn what to expect from the experience and what previous companies were able to accomplish. It might just help you get accepted too.
"Sometimes, you are applying against hundreds of applicants. If you really want to get in, I suggest doing office hours or chatting with alumni, organizers, or program directors. That way, you will learn all about the program and know you're putting the best possible application forward," said Tiffanie Stanard, founder and CEO of Philadelphia-based startup Stimulus. She has completed accelerators with Microsoft, Salesforce, and Google.
4. Be open to building strong relationships.
Accelerator participation can be high pressure with week-over-week growth goals. You're managing your time and learning as much as possible. It's an environment that leads to bonds between peers in your cohort. That was particularly helpful to Yuting Su, a solo founder of interactive toy startup Thinker-Tinker who completed the LIFT Labs accelerator in 2018.
"The road to building a business can be lonely at times, so it's great to have an accelerator cohort that becomes your support group," said Su. "We work long hours. We move fast. We pivot. Sometimes it's hard for people who work 9-5 to understand. It's great to have a group of people who understand what you're going through and support you through it."
5.  Know the corporate partner.
Corporations that back accelerators do double duty. They provide insight and gain exposure to startups who could become future vendors and suppliers. Does your product or service add something relevant, new, or interesting to the corporation? Can that corporate partner be uniquely helpful to you? Does your new idea add to the technology the company currently offers?
"What's really unique about the LIFT Labs accelerator," said Butler, "is the commitment and depth of the partnership with us. If you're building a business you think is relevant to a company like ours, the immediate access to decision-makers and world experts in your field is transformative. If your technology applies to a new use case or reaches an audience we don't currently reach, your startup will be really interesting to us."
6. Your startup must be your full-time job.
Being early stage is fine, but your startup can't be something you work on during nights and weekends only.
"I want to work with founders who are working on businesses full time, not as a side hustle," said Singh. "We want to see that they are fully devoted to their startups because we're fully devoted to all the companies in our accelerator program."
7. Prepare for a major life shift.
Accelerators come with programming and events. You'll meet successful startup founders, investors offering thoughts on the market, and subject matter experts sharing industry knowledge. Practically, that gets in the way of working on your day-to-day business tasks — meaning you will likely have to work long hours to catch up.
"These programs are very time-consuming," said Stanard. "Sometimes you'll spend all day in sessions and maybe have programming on weekends too. Then they give you homework like it's real school — so be prepared for a time commitment."
8. Don't be too early (or too late).
If your startup is too early in its life cycle, the connections and advice you'll get during an accelerator may not be impactful. If you've already raised significant funding, have customers, and assembled a sophisticated team, a less labor-intensive program may be best for you.
"When you have some traction and early product-market fit but need additional advice and feedback, it's a great opportunity," said Singh. "You should be at a point in your business where you are ready to kick it up a notch and take it to the next level."
9. Learning should be a major motivator.
If you're interested in diving into a particular topic or industry, an accelerator can be a great fit. Most will have dedicated sessions, expert chats, and even allow one-on-one time to help you learn as much as possible. It sure beats teaching yourself.
"Instead of Googling a topic, I can get it taught to me in a way that sets me up to excel. Instead of me putting my playbook together, I can get it directly from an expert teacher. That's invaluable," said Stanard.
10. Be open to tough conversations.
Mentors in an accelerator program are likely to give you honest feedback about your business — and that won't always be positive. Be open to listening to suggestions.
"When you work on an idea for so long, you get tunnel vision," said Su. "You need someone from outside your organization to give you a second opinion on the scope of the business, audience size, or your offering overall. That will help you make a necessary pivot and build a business strategy that will work for the long haul." 
Applications are open for the Comcast NBCUniversal LIFT Labs Accelerator, powered by Techstars — a 13-week accelerator for connectivity, media, and entertainment startups. Applications close May 12, and the program starts August 16. Apply today!


To read more inspiring startup stories and to stay connected to Comcast NBCUniversal LIFT Labs, sign up for our newsletter and follow us on Twitter.