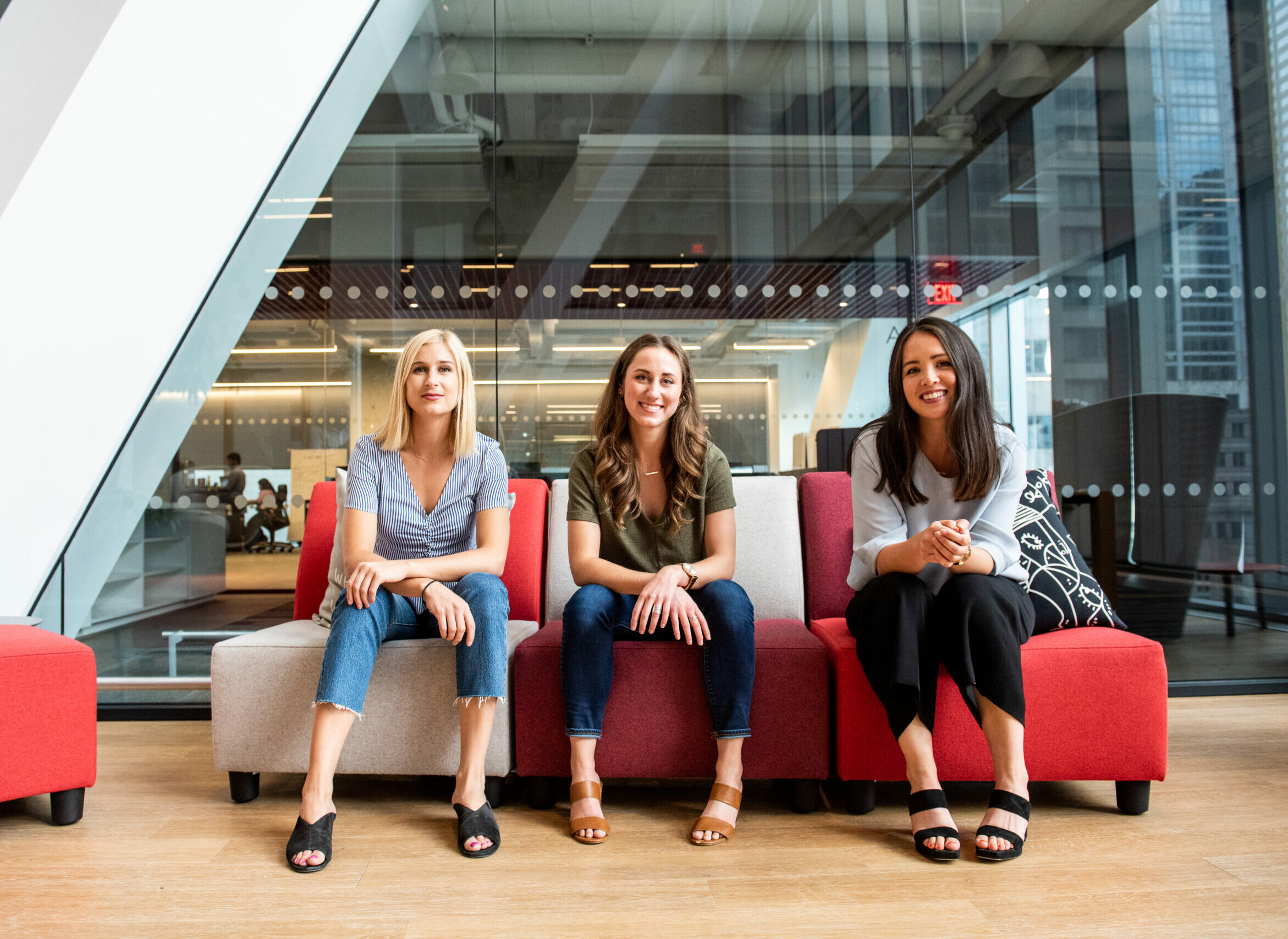 Ellen Hyslop, Roslyn McLarty, and Jacie deHoop knew the male-dominated world of sports coverage needed a female perspective. That's why they launched The GIST, offering sports content and experiences for women and by women. One look at their popular email newsletter and social channels showcases a unique, millennial, female voice. The content feels like chit-chatting with a sports-loving friend and features women's sports prominently.
The GIST recently closed a seed round of funding with new and existing investors from 3GP Capital, JDS Sports, August Group, and Bettor Capital. The company will use the funds to grow their team, expand their content offerings and accelerate audience growth. 
Since completing the Comcast NBCUniversal LIFT Labs Accelerator, powered by Techstars in 2019, The GIST has seen impressive growth. It's audience grew by 350% in 2020 and the company is targeting a similar increase for 2021. The company now sends regionally-focused newsletters to subscribers New York, Los Angeles, Chicago, Philadelphia, Boston, Washington D.C., Dallas, Seattle, Toronto, and Ottawa. They count the NBA, FanDuel, Red Bull and Adidas as partners. The GIST's revenue has increased by over 1,000% year-over-year and has seen monthly revenue growth of 43% over the last 12 months. 
"LIFT Labs was super helpful," said co-founder Jacie deHoop. "It was instrumental in our launch in the U.S. and got us a lot of press coverage and clout that catalyzed our audience growth and partnerships."
This year, The GIST is partnering with the NBA for the 2021-2022 season to diversify its fan base among female and casual fans. The GIST and NBA will team up to deliver content and contests throughout the season to promote basketball to GISTers.
The company also worked with Fanduel for the NFL playoffs in January and February 2021, hosting a GISTer exclusive fantasy football contest. 
A Must-Follow
The GIST's social channels have become a must-follow. Amid the buttoned-up, male-dominated sports media landscape, its content feels like a breath of fresh air. On Instagram, The GIST recently shared a video of an amazing 7-year-old soccer phenom, a powerful maternity ad by Nike, and an image of Serena Williams wearing a stunning gown and heels in her bathroom.
The GIST has a popular podcast and plans to develop a podcast network soon.
"There's an intimate relationship you can build with a listener — and that's important to us," said de Hoop. 
Finding Their Voice
A major challenge for The GIST came in 2020 when live sports went on hiatus due to the COVID-19 pandemic. The company leaned into the situation, becoming a go-to source for updates on sports, and its social channels became a place to find shareable viral content. 
"We're not covering games. We're covering the drama and storylines around them," said de Hoop. "When sports went on pause, there was still so much happening and lots to talk about."
Another pivotal moment for the company was the worldwide protests for racial equality in 2020. Again, the company stepped up, saying in no uncertain terms that it supports the equality fight wholeheartedly.
"It allowed us to find our voice, develop what our platform stands for, and determine how we can elevate people and causes," said de Hoop. "We were outspoken in elevating the conversations in a way that a lot of other sports outlets weren't. That was a turning point."
With new fundraising, a defined voice, and a dedicated community of GISTers — the future is bright.
"We feel like we're just scratching the surface in terms of the value we can provide our GISTers and partners," said McLarty. "Our long term vision is to become the go-to source for sports for underserved sports fans and we're ready to double down on what's been working well in order to get there faster." 
Subscribe to The GIST newsletter to get "the gist" of what's going on in the sports world in less than five minutes every Monday, Thursday and Sunday morning. Follow The GIST on Facebook, Instagram, LinkedIn, and Twitter.


To read more inspiring startup stories and to stay connected to Comcast NBCUniversal LIFT Labs, sign up for our newsletter and follow us on Twitter.