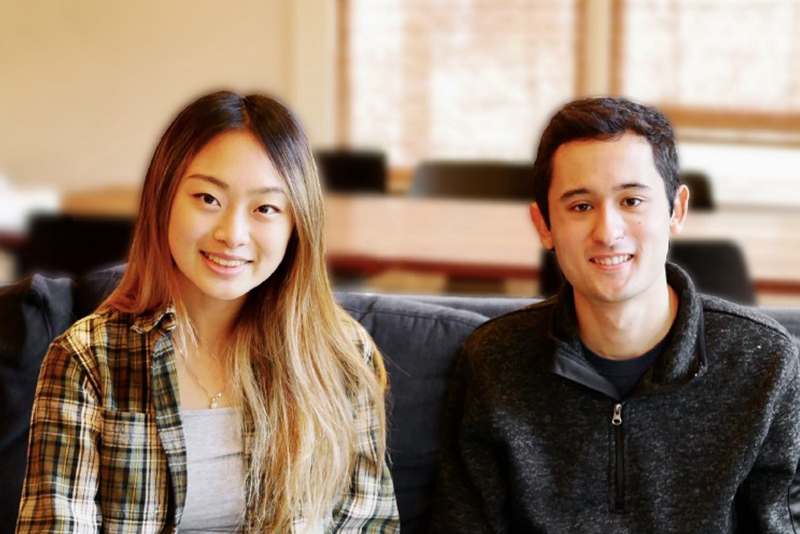 Article via Gold House the premier nonprofit collective of top Asian founders, creative voices, and leaders dedicated to unity, representation, and success.


Sara Du is the Co-Founder of Alloy Automation, a no-code automation tool for e-commerce brands to eliminate all the manual work associated with running their stores.
Company Overview
What inspired you/your team to create your company?
My co-founder Gregg and I have been working together for 5 years now. We met through the open-source developers' community and started working together on side projects.
Before we started Alloy though, we were living pretty different lives. I'd left high school early to move to SF and work at a startup called DoNotPay, after which I decided to give school another shot and do my undergrad at Harvard. I left Harvard because I didn't feel like I was learning the way I liked and ended up at Snap as an engineer. Meanwhile, Gregg was working on an agency full time after leaving college as well.
We started Alloy as a side project. We got the idea from the work we were doing for friends — a lot of them had become influencers in the past 2 years and we often helped them write custom code to do things like automatically upload IG pictures to their Shopify stores. We realized that we should just build a platform to make it easier for any nontechnical store owner to automate store operations, and so we began building Alloy, just the 2 of us, almost exactly a year ago.
What distinguishes your company and product in the market?
We're making workflow automation more accessible to an extremely nontechnical, eCommerce audience by making it easy to connect various apps and APIs using a drag and drop interface. We're also building up a marketplace of workflow templates that users can use immediately to implement business strategies like SMS for abandoned cart recovery, etc. (similar to how Airtable has the template marketplace that targets various types of users).
The Founder's Journey
Has being of Asian descent played a role in your success, or has it ever been a challenge?
I grew up in a predominantly non-Asian suburb in Georgia, so I was always acutely aware of being different and Chinese. Only after I moved to LA in high school did I start to appreciate my background. I got involved in some Asian film projects and wrote an essay on Chinese history that got me into Harvard. Before dropping out, I was heavily involved in the Harvard China Forum and minored in EAS. The experiences and people I met, while not directly relevant to my career, taught me many of my values.
Tell us about a major milestone in your life that forced you to pivot. What did you learn?
I had my sights set on professional swimming since 2nd grade, but my dreams were dashed at 16 when I realized I was fundamentally limited by my height. I started learning to code after I came across an interesting C++ comic and ended up diving into the open-source iOS world. I met tons of interesting people online and ended up doing engineering work for several early-stage startups, like DoNotPay, which have since grown tremendously.
If you could share a meal with anyone in the world, who would it be, where or what would it be, and why?
Jack Ma; dumplings from 大壶春in Shanghai; we'd talk about the eCommerce industry's evolution over the past few decades, his recent film endeavors, and thoughts on how to maximize serendipity and opportunity
The Journey Ahead
Tell us about one of your core values and how it influences the way you plan to scale your business.
I've always valued having a humble attitude. It keeps me grounded and helps me appreciate the process of working towards something, rather than the outcome itself. This has translated into my hiring process at Alloy since I gravitate towards candidates who have a similar set of values. Because of our team's belief in staying humble, we avoid boasting and inflating our wins or taking pride in vanity metrics. I hope this attitude helps us grow and do what's best for the company in the future.
What are you most excited about in the next year for your business?
Alloy has given me the opportunity to meet so many inspiring entrepreneurs across the eCommerce ecosystem (and get early access to some really cool, tasty products). I'm really excited to dive deeper into different communities, like D2C coffee and skincare, and empower other founders through the store automation tools we're building at Alloy.


To read more inspiring startup stories and to stay connected to Comcast NBCUniversal LIFT Labs, sign up for our newsletter and follow us on Twitter.