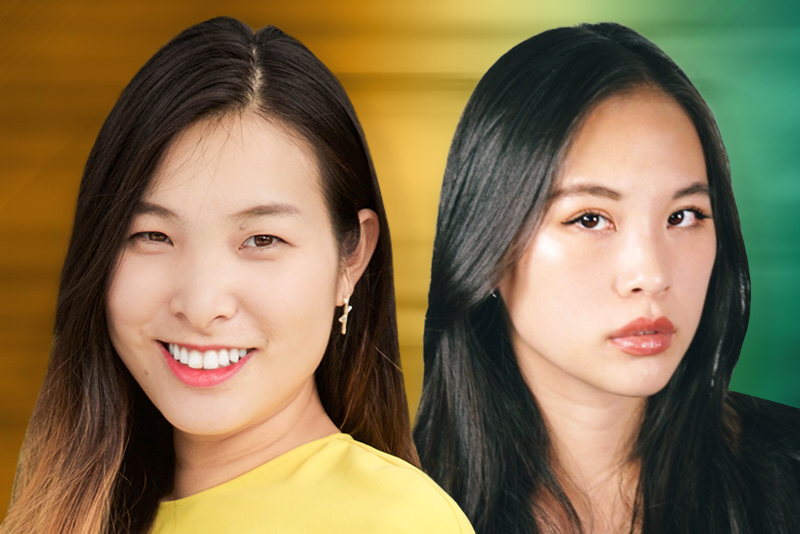 Article via Gold House the premier nonprofit collective of top Asian founders, creative voices, and leaders dedicated to unity, representation, and success.


Celine Tien and Narae Kim are the Co-Founders of Flowly, a VR wellness app that teaches you how to better control your heart rate and breathing to manage chronic pain, anxiety, and stress. The Gold Rush Founder Spotlight Series showcases the Gold Rush 2020 Accelerator Program Founders that will be featured in our upcoming online sale from November 27 — December 1.
Company Overview
What inspired you/your team to create your company?
Celine: I grew up around pancreatic cancer patients, who experience extreme pain. It was very difficult to witness this without an immediate solution. Later, when I was developing animation and interactive content at DreamWorks, I realized there had been decades of research applying VR and biofeedback tech for pain management. Our whole team felt connected to this literal pain point and dove in!
What distinguishes your company and product in the market?
Narae: Flowly helps you manage your physical and mental health through data. Our app teaches biofeedback for relaxation training and allows you to track your progress through the various biodata points we collect and analyze for you. We're also the only platform focused on addressing pain through a bio-psycho-social approach.
The Founder's Journey
Has being of Asian descent played a role in your success, or has it ever been a challenge?
Celine: As a female Asian CEO, I've had men deliberately box me out of a conversation or had investors and doctors assume my white male team member was the CEO. However, I also believe that as a team dominated by women of color, we are able to better connect with our users because we have experienced the pain of marginalization (a feeling many of our users have experienced when gaslighted by medical teams) and we understand the language and perspective it takes to manage painful experiences.
What advice would you give your 18-year-old self? Your 80-year-old self?
Celine: Cherish the process. Enjoy the process. Trust the process. This is advice I still give myself and will probably continue to remind myself. I find that the more I'm able to enjoy and trust the process, the more clarity I feel in the decisions I make and the perspective I hold, and I also just have way more fun.
The Journey Ahead
Tell us about one of your core values and how it influences the way you plan to scale your business.
Both: At Flowly we believe in creating more access to therapeutic tools for people who are serious about their health. Access means giving more people the ability to see their own data, how their body works and giving them the tools to learn how to manage it. That's why in our first phase we are direct-to-consumer but are already in the process of making Flowly a reimbursable tool so that millions of Americans can access it.
What are you most excited about in the next year for your business?
Both: Bringing Flowly to the world! We've been clinically testing Flowly for quite a while, and our team has been heads down in development making sure we're getting all aspects from the science to the design, to the overall experience just right. We've just launched to the Apple App Store and will be releasing an Android version at the end of this year!


To read more inspiring startup stories and to stay connected to Comcast NBCUniversal LIFT Labs, sign up for our newsletter and follow us on Twitter.