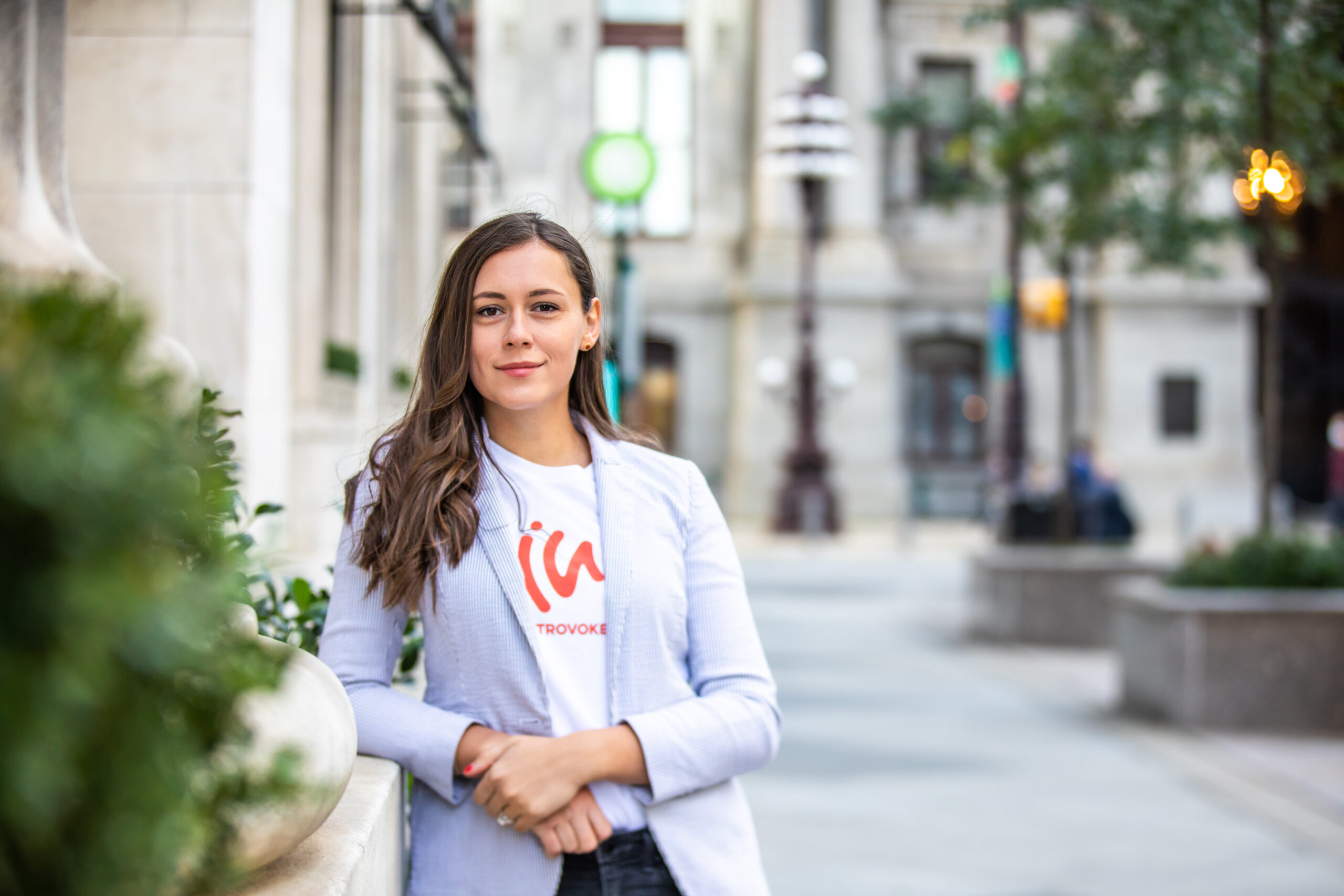 Stellar (formerly Introvoke) powers virtual and hybrid events and experiences, and will be instrumental in defining the future of work as COVID-19 wanes.
When the pandemic cancelled in-person meetings and events, businesses began looking for virtual solutions. Stellar (formerly Introvoke)rose to the top as a startup that powers live experiences embedded directly on a company's website. With features like virtual stages, chat rooms, and networking hubs, Stellar is more dynamic and customizable than traditional video chat — and it's well-positioned to power hybrid experiences as the pandemic wanes. 
Shortly after completing the Comcast NBCUniversal Lift Labs Accelerator, powered by Techstars, Stellar announced that it raised $2.7 million in an investment round led by Struck Capital. Social Leverage, Great Oaks, V1vc, Time CTO Bharat Krish and Resy co-founder Mike Montero also participated in the round. Stellar has hundreds of customers including Comcast, Ritual Motion, Yotme, and the Wharton School at the University of Pennsylvania.
Stellar plans to use the new investment dollars to grow its team, accelerate product development, and enhance its hybrid solutions. 
Founder and CEO Oana Manolache said the 13-week LIFT Labs accelerator was invaluable to the growth of her company, helping her craft the perfect pitch to investors and clients. LIFT Labs even became a client, trusting Stellar to power its own virtual event series. Other teams at Comcast soon followed suit.
"The LIFT Labs team was instrumental in navigating the relationship we have built with the larger Comcast organization. We are humbled and thrilled to have an organization like Comcast as an Stellar customer," said Manolache. "We worked with the company's executives on 'future of work' initiatives, paving the way for the new normal as the world is redefining the workspace and global interactions. This also opened doors to other key customers, which built up our early traction narrative."
A Pre-COVID Company For a Post-COVID Future
Stellar launched in 2019 — before the pandemic changed how people work and meet. Still, Manolache's original vision holds true: a world in which online interactions are as engaging as in-person ones.
"The way people work and gather has changed profoundly overnight, and we'll see even more changes in the months to come while 'back to normal' is getting defined. Our mission from day one has been to elevate the way people interact and catalyze meaningful relationships in a distributed world," said Manolache.
Looking ahead, Manolache sees a future where meetings and events are held in-person and virtually — with Stellar helping to write the playbook for how future generations consume live content.
"Our mission is to be the heart of digital programs, hybrid or virtual, internal or external, powering everything from product launches, employee engagement, career fairs, annual summits and even entertainment, making the distributed world more connected than ever," she said. 
Adam B. Struck, Founder and Managing Partner of Struck Capital, said he is a big believer in virtual experiences in the post-COVID world, saying they will "become a defining feature of how human interactions occur for decades to come." 
"Right now, virtual experiences, from conferences and concerts to company all-hands, are generally hosted on third party platforms, which creates a disjointed experience for the brand or organization hosting the event," said Struck. "Virtual enablement should be native to the website and platform of the enterprise itself, and it's the role of technologists like the Stellar team to make these experiences as seamless as any in-person event. We are incredibly excited to partner with the Stellar team to make this goal a reality."


To read more inspiring startup stories and to stay connected to Comcast NBCUniversal LIFT Labs, sign up for our newsletter and follow us on Twitter.