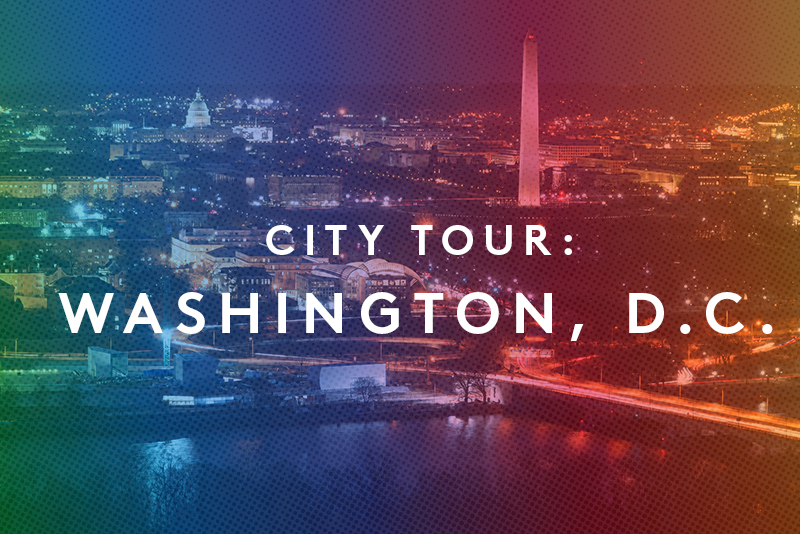 ---
The LIFT Labs City Tour is a multi-city event featuring discussions with more than 200 founders, funders, and startup leaders.
---
Latoya Peterson grew up in Washington D.C. and has seen quite a change in her hometown's startup and business communities over the past 15-20 years.
"At first, the ecosystem featured more banking startups, cybersecurity startups, and companies that work adjacent to government activities," said Peterson, co-founder of Glow Up Games. "Now you see more design firms, creative firms — the type of companies that maybe five or six years ago were too weird for D.C." 
Peterson shared her views during the LIFT Labs City Tour, a virtual event featuring a collection of founders, investors, and leaders from the Capitol community. It was LIFT Labs' chance to spot companies to watch and understand their challenges.
» Here are some takeaways from our conversation:
DC's Startup Ecosystem
Supportive and accessible. People in Washington D.C's startup sector are accessible and eager to help one another. 
"Because the city is small, there is a lot of accessibility you may not get in other cities," said Adeleke Omitowoju, Venture Partner at business development program 1863 Ventures. "It's a very tight-knit network and community. Because of that, there is a lot of accountability. The city supports startups, and startups support each other." 
Proximity to the government. Pilot partnerships with government agencies help many Washington startups gain traction, said Chinedu Enekwe, partner at venture fund Aux21 Capital. He'd like to see those partnerships evolve more.
"In D.C., the government has been very inclusive in supporting the startup ecosystem with small, on-ramping contracts. Every startup I come across seems to have a government contract," said Omitowoju. "That's important as an initial client or customer."
What DC Needs
Early-stage funding. When asked to identify the most significant gap in the startup ecosystem, the audience answered resoundingly.
"There needs to be more early-stage funding," said Angel Rich, Founder of CreditRich, which released a popular financial literacy game app and racked up a long list of accolades. "I have a powerful app, and I'm in series A. It's crazy for us to be at this level and still need more assistance. There should be a much better ecosystem here, especially in one of the most powerful cities in the world."
Naza Shelley is CEO of CarpeDMdating, an exclusive members-only dating community. She is not only making love matches; she's putting together a group of Black founders who can fund each other's projects.
"Angel investments are small checks — and it is so much work to get those checks," said Shelley. "My company has raised money just from friends and family. We found it the most effective way to bootstrap the founder funding and get dollars in the door. We're not going to get any unicorns in DC if all those companies have to go to California to get money." 
Opportunities to amplify success stories. Many startups are doing great things in D.C. Rich, for example, became "the first Black American woman to secure an institutional partnership with one of the three major credit bureaus" when she struck a deal with Experian, according to Forbes. Some stories get press, and some don't. Rich hopes that more startup news can break through — whether in the traditional press, via partnerships with media companies like Comcast, or through paid sponsored content.
"That is the main thing we are missing in particular as minority founders," said Rich.
Successful startup founders who can help fund the next generation. Big businesses and government agencies dominate D.C. While the startup ecosystem is thriving, it doesn't have the long legacy of successful founders who have evolved into investors.  
"The challenge is that a lot of the successful businesses in D.C. weren't built with venture funding, backing, or consumer-focused talent," said Enekwe. "It's difficult for this city to support their growth and scaling because they don't have the mentors or talent locally to do that. We need to start bringing those people here."
Jean Jacques Borno, CEO and co-founder of software design firm 1787fp, said attracting more venture capital funding starts with the success of regional investors.
"In New York or the Bay Area, it's more successful because they have a broad angel network," he said. "They have a belief that if you put money in, you'll get a return. In D.C., we don't have a lot of people who have been able to generate high returns from risk capital from startups."
---
Did we miss anything? We know it's impossible to learn everything about a particular startup community from just one event. If you'd like to add any attributes or challenges — or tell us about startups doing incredible things, drop us a line. We'd love to hear from you.