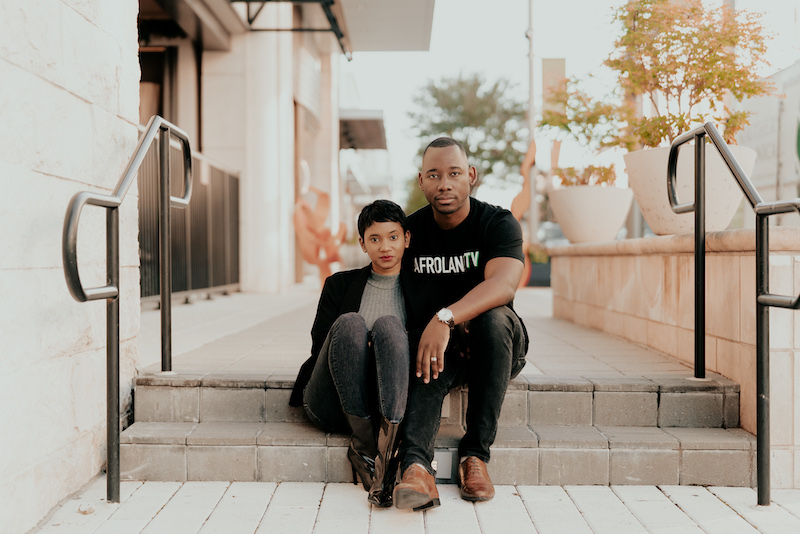 The Comcast NBCUniversal LIFT Labs accelerator alumni company is making Pan-African movies available to a wide audience.
Michael Maponga's mission to increase Black representation in film has taken a major step forward. The actor-turned-entrepreneur is the cofounder of AfroLandTV, a streaming service with hundreds of hours of free programming created by film and TV creators in Africa and its diaspora — including Nollywood, the Hollywood of Nigeria. 
AfroLandTV has announced a partnership with Xumo that will bring its feature films to the platform's 24 million monthly active users. AfroLandTV will have its own section on Xumo under the Black Cinema category and content is available to stream anytime. It's just the latest content-sharing partnership for AfroLandTV which is also available on X1, Xfinity Flex, Local Now, Plex, VIZIO WatchFree+, Rakuten TV, and Huawei Video.
"We are exposing the African film industry to mass audiences. Even people that don't know much about Africa now discover these unique stories told from an African perspective, and it is expanding people's worlds," said Maponga. "It is comparable to when the West discovered Bollywood. We are in an era where the African film industry is finally being discovered."
AfroLandTV's success comes after Maponga and his wife Brittin completed the Comcast NBCUniversal LIFT Labs Accelerator powered by Techstars. During the 13-week program, the founders got business advice from Comcast executives and experts in the field. One mentor was Colin Petrie-Norris, CEO of Xumo who helped them understand what it takes to partner with major streaming platforms.
"Although the accelerator ended months ago, Colin and I still meet at least once a month," said Maponga. 
The LIFT Labs accelerator also helped Maponga make other valuable connections.
"The program has been helpful in so many ways. It didn't just get us in the room but it helped us find the right people, the right mentors, and have real access to them," he said.
With films on Xumo and other platforms, including the newly launched Black Experience on Xfinity, AfroLandTV will gain valuable insights about which content is resonating with mass audiences. They plan to use that information to make strategic programming decisions in the future. It also provides another stream of income for content creators. 
"We are now reaching far more people and generating new income streams for our filmmakers," said Maponga. "That is the holy grail for us. Generating income for our filmmakers would change the film and TV industry on the African continent."


Learn more about Michael Maponga, AfroLandTV, and other inspiring Black and Latino entrepreneurs in the new docuseries, Founding in Color, now streaming on Peacock.