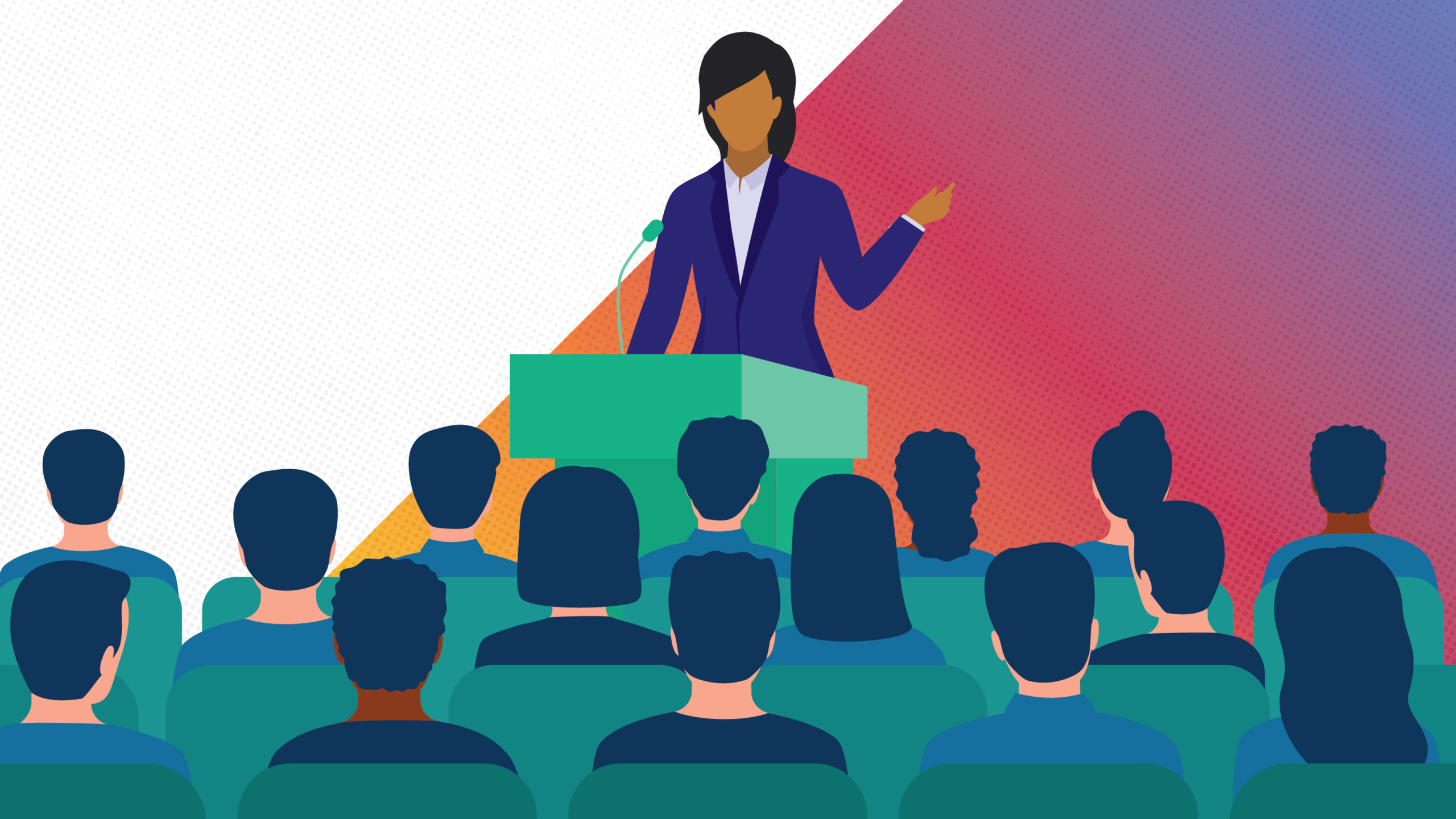 The CEO of creative agency 19th & Park explains that building a successful brand starts with owning your unique story.
Modern marketing tools have empowered brands of all sizes to cultivate an audience. But it's not easy. It takes authenticity, social media prowess, and a deep understanding of target customers to keep people engaged. 
Whitney Headen knows that all too well. She has held executive positions at top media companies like Viacom, iHeartMedia, Defy Digital, and Time Inc. Now she serves as CEO of creative agency 19th & Park, creating integrated marketing programs and technology solutions for global brands.
Headen participated in the latest Female Founders and Funders event with Comcast NBCUniversal LIFT Labs aimed at bringing women leaders in technology and investment together. In a chat with Kia Brooks, Deputy Director of Film and Media institute at The Gotham, Headen explained the importance of authenticity in marketing, the future of hybrid events, and why it's easier than ever to make new contacts. Here are some takeaways from the conversation:
Be authentic 
Headen argues that authenticity and integrity are critical to success. Being honest with your audience helps you create a truly unique brand that represents your company's values. 
"It's about owning your own story," said Headen, "owning your mistakes, your journey, your transitions, and being true and authentic as you grow."
You don't need a presence on every social media platform
Instagram campaigns and influencer marketing might work for certain brands. LinkedIn may be best for more traditional companies. Others may get more engagement from Facebook. A common marketing mistake is thinking you need every platform to succeed. Instead, find where your brand fits best.
"An Instagram strategy might not make the most sense for a brand that's more tangible or tactical," said Headen. "Remember, influencers don't make sense for every brand."
Virtual events are expected
The days of in-person-only events are long gone. Reaching thousands online is probably more beneficial than gathering 50 or 100 people together in the same room. Plus, modern tech tools make it easy to add virtual components to live events — and that will be expected going forward.
"If you are going to do an event professionally in the 2020s, you have to put forth a lot of effort to make it an immersive experience," said Headen.
Events need recaps
If you have an event, write a recap and make sure to post about it on social media. Use it to promote your next event. You can even livestream it on your social media channels. The promotion is almost as important as the event itself.
"Events without a content strategy don't exist," she said.
Think about the end-user, not your personal preferences
Who are your consumers? What platforms do they typically use? How are they most likely to respond to messaging? Those questions should drive your marketing strategy — not your personal preferences. 
"Some people say they hate TikTok and don't want to use it for marketing. Who cares what you like? There are 1 billion people existing there," said Headen. "Does it make sense for your brand? It is always about the audience."
If you want to meet someone, reach out
Don't be afraid to approach people you don't know. Reach out with a thoughtful email or direct message on social media. You'll be pleasantly surprised at the responses. Study their LinkedIn profile and personalize your message to make sure your outreach works.
"Just offering to take someone out for coffee can go really far," she said.
To learn more about Comcast NBCUniversal LIFT Labs events like the Female Founders and Funders series, check out our events page.