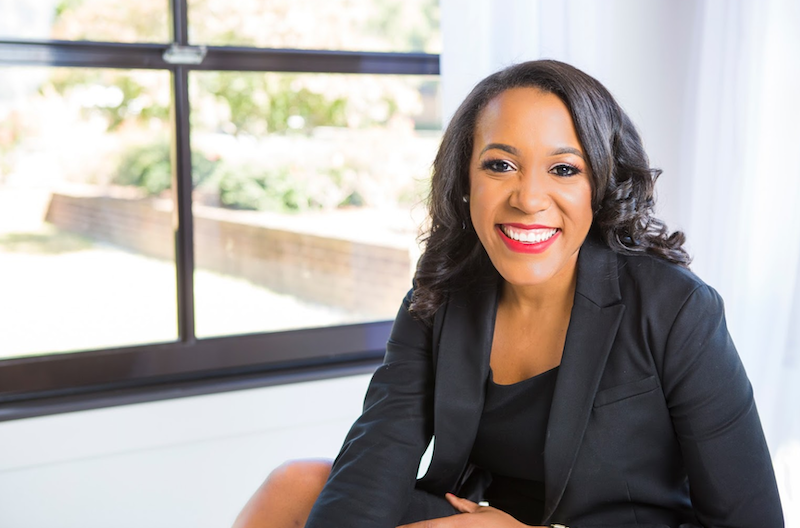 Marguerite Pressley Davis – Founder & CEO | Finance Savvy CEO
Marguerite Pressley Davis is on a mission to help startup founders and business leaders become more financially educated. After working with Goldman Sachs, the Clinton Foundation, and Deloitte Consulting, Pressley Davis launched Finance Savvy CEO, a startup aimed at improving business financial literacy for small business owners and empowering profitable entrepreneurship through financially backed decision making.
Financial expertise is particularly important for startup founders from underrepresented communities who have less access to venture capital money and are compelled to rely on alternative funding sources. In fact, from January to May 2021, Black-owned companies received 1.4% of all venture capital funding while Latino-owned companies received 1.5%.
In a recent virtual discussion with Antonia Dean, Director of Startup Pipeline Diversity at Comcast NBCUniversal, Pressley Davis said business leaders need to increase their financial literacy and invest in this area for themselves. Here are some takeaways from the discussion.
Financial challenges will consume more time than you realize
Most entrepreneurs are passionate about an idea or believe they've found a gap in the market and often focus on those elements when starting their business. Yet financial challenges like accounting and managing cash flow are incredibly important and can be time-consuming.
"Any entrepreneur knows there are great days but also really hard days where you are trying to get a deal done, or you're trying to close a sale," said Pressley Davis. "It requires long hours and being able to push through because you have the bigger picture vision in mind."
Learn what financial institutions expect when awarding loans
You may not have built up enough capital or credit to qualify for a bank loan if you are just starting a business. You also may not have enough collateral, such as a house, inventory, or cash on hand to satisfy the requirements set out by your financial institution. A bank may ask for a profit and loss (P&L) statement, an accounting of their cash flow, and other documentation. 
"While trying to gather all of these documents, people begin to realize that they may not have these things in order. There's a bit of an education gap there," says Pressley Davis.
Teamwork makes the dream work
To address gaps in financial literacy, Pressley Davis recommends assembling a team of experts. She calls it a financial trifecta of a bookkeeper, tax professional, and CFO or financial advisor. 
"Taxes get a lot of small businesses into issues due to improper filings," she says. Also, you don't want to leave a lot of cash on the table. "CertifiedTax professionals live and breathe tax law. They know the deductions that you can take."  
Consider alternative funding sources
Venture capital funding can be difficult to secure, and bank loans may come with too many hurdles. Pressley Davis suggests examining alternative financing. 
"One of the really good areas that's coming up, especially in underserved communities, is micro-lending, as well as peer-to-peer lending," says Pressley Davis. 
She also recommends looking for grants from government and nonprofit sources or loans from friends and family. Still, she cautions that loans from alternative sources can carry unfavorable terms, such as high-interest rates or hidden fees. Understand the terms of any agreement before you sign.
To learn more about Comcast NBCUniversal LIFT Labs events like the Female Founders and Funders series, check out our events page.