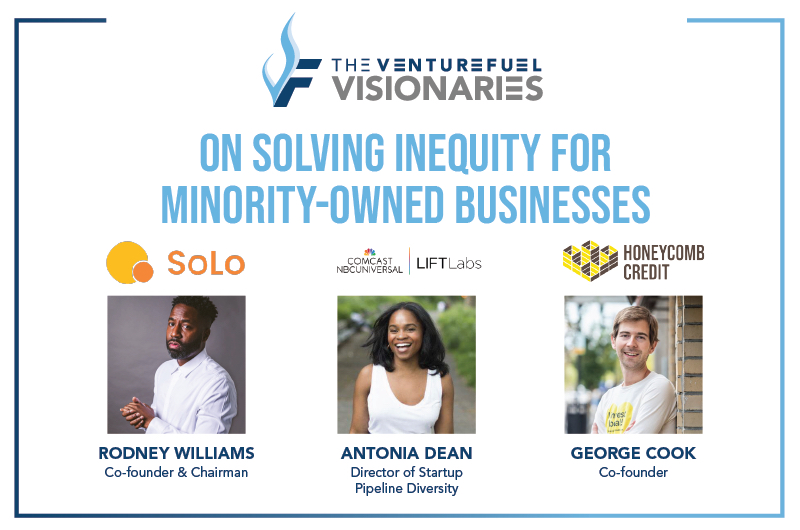 Antonia Dean, Director of Startup Pipeline Diversity, Comcast NBCUniversal, and founders from SoloFunds and Honeycomb Credit, recently joined The VentureFuel Visionaries Podcast to discuss the impact financial challenges have on small businesses, especially those in underserved communities.
Rodney Williams, Co-Founder & Chairman of SoLo Funds, and George Cook, Co-Founder & CEO of Honeycomb Credit, created tech startups that enable capital and credit opportunities for underrepresented communities. Their startups recently received funding from Comcast as part of the LIFT Labs LIFToff Financial Impact Challenge. Williams and Cook also discussed their experience and the importance of this program for founders during the podcast episode.
Check out the discussion about the transformational power of fintech innovation.
Read more about SoLo Funds and Honeycomb.