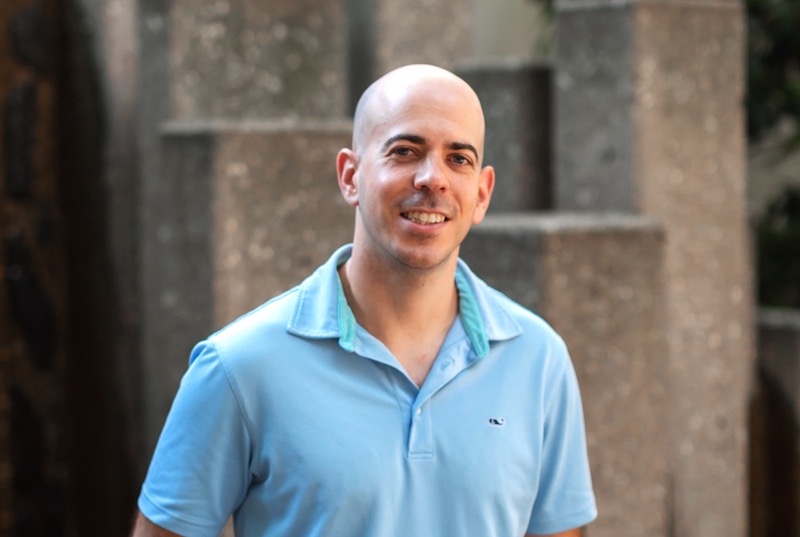 Ron Kerbs – Founder & CEO – Kidas
Kidas, a Comcast NBCUniversal LIFT Labs alumni, uses artificial intelligence that detects predatory behavior to keep kids safe while playing popular video games like Fortnite, Minecraft, and Roblox. 
Jenna Greenspoon noticed that her 12-year-old son was feeling down. She had a hunch that it had to do with video game interactions. Call it a mother's intuition. During the pandemic, her son's gaming time increased considerably, but it wasn't making him happy. 
Greenspoon installed ProtectMe by Kidas on her son's computer. The software analyzes her son's gaming activity for online bullying and predatory behavior and provides mom with weekly reports. Kidas confirmed her suspicions — he was being bullied online. 
"Week after week, I am sent alerts about threats that he encounters while gaming. Each report allows us to discuss what the gaming environment is like, what games he should and should not be playing, as well as the types of people he is playing with," Greenspoon shared in a recent blog post. 
Kidas is a Philadelphia-based startup that recently raised a $2 million pre-seed investment round to help protect children online. The software monitors PC games for online predators, bullying, hate speech, sexual content, and scams. Its technology sends parents weekly reports summarizing their child's gaming activity and notifying them of threats. It also provides personalized recommendations on how to resolve dangerous situations.
In 2020, CEO Ron Kerbs completed the Comcast NBCUniversal LIFT Labs Accelerator Powered by Techstars. The 13-week program positioned Kerbs to scale Kidas, connecting him with mentors, tech executives, and funders, refining his business model, and honing his investor pitch.
Kidas has seen incredible success. The technology supports 120 of the most popular games including Fortnite, Minecraft, Roblox, Call of Duty, and League of Legends. Kerbs plans to use the new investment money for product development, to create real-time alerts for parents, and expand the catalog of games Kidas supports.
Keeping Kids Safe Online
Pandemic shutdowns have led many more children to play online games. In fact, a 2021 study found that 227 million Americans played online video games, up from 214 million the previous year. Now, 76% of American children under 18 play games.
But threats are ever present. According to Kidas, approximately 30% of parents on its platform have received an alert about their children.
"We had a case where someone shared his parents' credit card on a chat. We had a child who was severely bullied. We have seen children sharing their phone numbers on public channels. There have been a lot of cases of hate speech," Kerbs reported. "One kid from Canada was even planning to meet a stranger he met online while traveling with his family to Florida."
Kidas has been careful to develop software that understands context. Artificial intelligence analyzes natural language semantics and identifies concerning behavior. For example, Kidas can differentiate between typical competitive language and concerning, threatening, or potentially psychologically damaging behavior.
The startup is careful not to infringe on a child gamer's privacy. Kidas reports do not contain transcripts or recordings of specific conversations. Also, Kidas doesn't share with parents i​​nappropriate language or information about dating or personal relationships. There are different levels of protection for different ages. Indeed, what is appropriate for a 14-year-old isn't the same as what is suitable for a 7-year-old.
Brenna Schaaf, Director of Marketing at Kidas, said the startup cares so much about accuracy and privacy because the team loves gaming too, as long as it's done safely.
"We are not saying cut back the gaming time. We are saying to have healthy boundaries," said Schaaf. "We believe there are so many helpful benefits of gaming, whether they are social or intellectual. We are big supporters of gaming and we just want to keep it safe."


To read more inspiring startup stories and to stay connected to Comcast NBCUniversal LIFT Labs, sign up for our newsletter and follow us on Twitter.