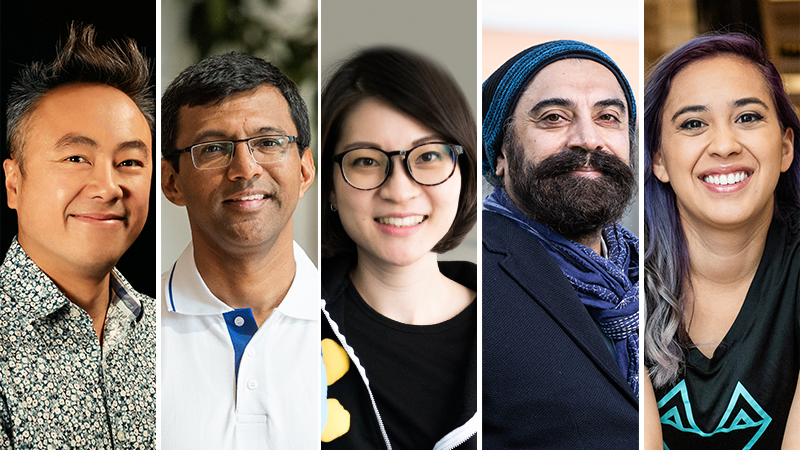 Meet five Asian American/Pacific Islander startup founders poised to majorly impact toys, fitness, online streaming, customer success management, and sports fan engagement.
This Asian American Pacific Islander Heritage Month, we are honoring startup founders who are challenging the status quo and creating incredible companies. These intrepid founders caught our attention with their ideas and passion during their time in the Comcast NBCUniversal LIFT Labs Accelerator, powered by Techstars.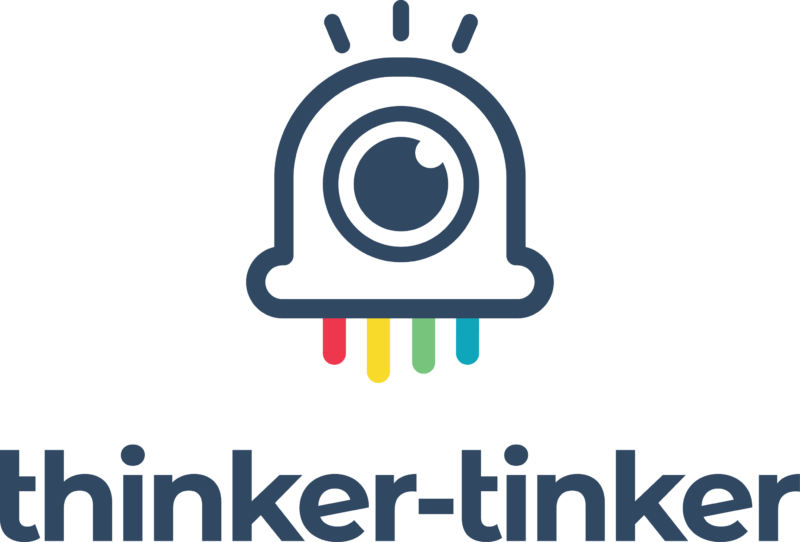 Yuting Su, CEO/Founder, Thinker-Tinker
The company develops interactive products that transform traditional screen time into active, meaningful playtime. Su got the idea while assessing the toy market for her then two-year-old son. She wanted something that combined the interactivity of touchscreens with the cuddly stuffed animals she grew up with. It led her to build Octobo, an octopus-like plush toy that works in coordination with a tablet computer. 
During the LIFT Labs accelerator, Su connected with Dreamworks, resulting in a partnership to build toys featuring characters from the movie Trolls World Tour starring Anna Kendrick and Justin Timberlake. 
Her philosophy on entrepreneurship is simple: be courageous and curious.
"Entrepreneurship is a roller-coaster. It's up and down — so you have to have enough courage to believe in yourself and your bigger vision," she said. "At the same time, we need to be curious. That's the only way to maintain a joyful and creative mindset while learning from a firehose every single day."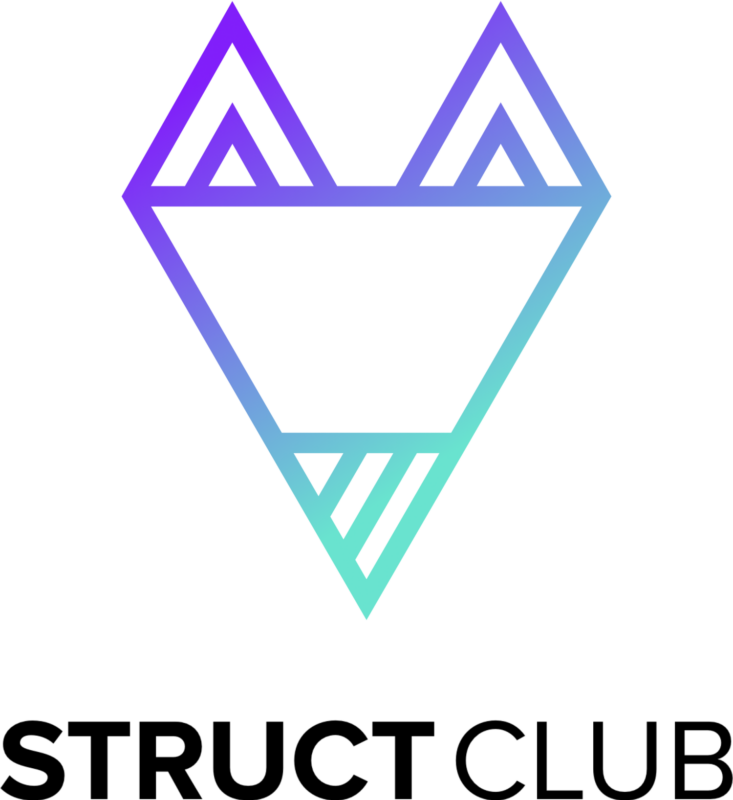 Amira Polack, CEO/Founder, Struct Club
 The startup brings structure to fitness instruction allowing fitness instructors to create and share music-based class plans in no time. The playlist, cues, and timer are all in one place on the easy-to-use app.
Polack got the idea while spending hours curating the perfect playlist for her spin and exercise classes. With the music just right, her students get the perfect jolt of energy at the right times. She wanted to bring that power to instructors everywhere.
Entrepreneurship is nothing new to Polack. In fact, she was bit by the entrepreneurial bug back in third grade. 
"My little fingers had a really hard time opening and closing my big backpack," she recalled. "We found a solution for that — chunky starfish keychains that hooked on the zipper, making it much easier to open and close. We sold them to all my classmates for a buck. Before I knew it, everyone had one!"

Con Tsang, Co-Founder, Uncanny
The startup uses artificial intelligence to create a virtual, on-demand production team for online video streamers to help deliver more engaging content.
Tsang earned a Ph.D. in astrophysics from the University of Oxford in England and also worked with NASA, the European Space Agency, and The Japan Aerospace Exploration Agency. Online streaming is quite a jump from astrophysics — but Tsang simply loves to solve problems. 
"In the space program, we always solved problems — whether we're looking at the universe or how to build a spaceship," said Tsang. "Now I have helped identify a core problem in streaming and am building a great solution."

Dickey Singh, CEO/Founder, Cast
The company delivers personalized data insights on-demand so customer success and revenue teams can scale growth. Cast automatically generates video presentations from data, and they are presented by virtual customer success managers using natural language.
Singh got the idea after working for years in startup companies struggling to scale customer success. He is proud that Cast helps to make sense of Big Data.
"The problem comes in the last mile. Organizations are spending a lot of money on data teams but end users aren't using the dashboards or tools they create," said Singh.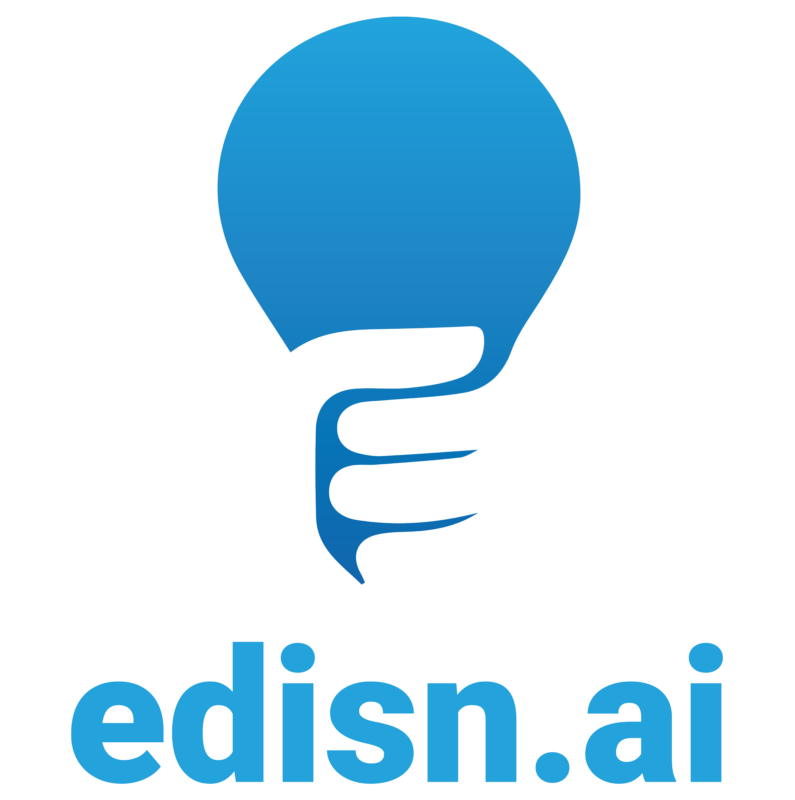 Ashok Karanth, CEO/Founder, Edisn (exited)
The company offers an AI-powered fan engagement & monetization platform with patent-pending player recognition technologies.
Karanth is no stranger to entrepreneurship. In 2008, he launched his own sponsorship agency in India, as well as a sports and hospitality business. No matter how successful his companies are, he always gets a kick out of seeing people using his products.
"Being an entrepreneur is some sort of superpower," he said. "You have this idea in your head. Only you know it exists. And when you get consumers to think your idea is cool and start to use it, it's mind-blowing."


To read more inspiring startup stories and to stay connected to Comcast NBCUniversal LIFT Labs, sign up for our newsletter and follow us on Twitter.