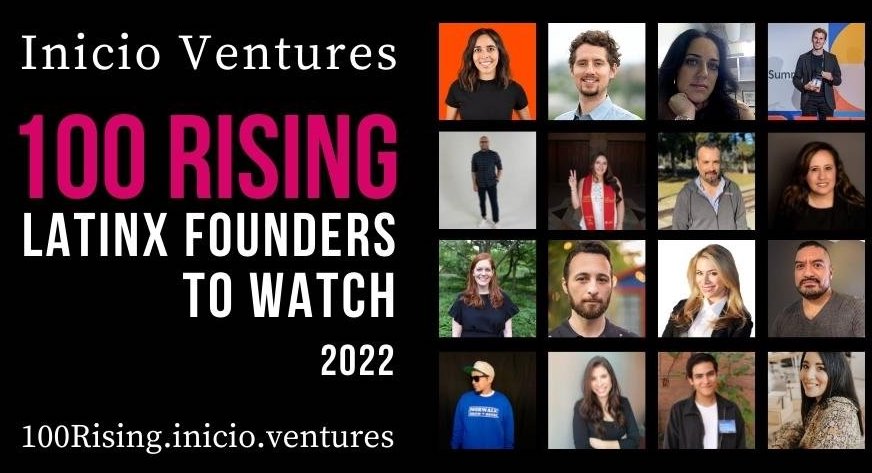 Latines are one of the fastest growing demographics in the country; that's more than 62.1 million people that have over a trillion dollars of economic potential. Talented Latinx founders and their startups are also increasing in numbers across regions and industry sectors, yet traditional VC and angel investors are overlooking them.
This Spring, Inicio Ventures, a Hispanics in Philanthropy initiative launched the 100 Rising Latinx Founders to Watch list. This inaugural publication showcases inspirational US-based early-stage Latinx founders who through their life stories, leadership, accomplishments, and startup visions are making a significant difference, and are poised for success. Amplifying these founders increases their access to opportunities and resources, provides investors with a valuable sourcing channel, and inspires a whole next generation of Latinx founders.
Independently, each of these Latinx founders are driven by a shared vision of creating a better future. As a collective, they are building a diverse ecosystem and taking steps towards that vision. Today we're contributing to their journey by highlighting 100 of them as startup leaders with unlimited potential.
Below are just a select few of the founders who have made it to the list.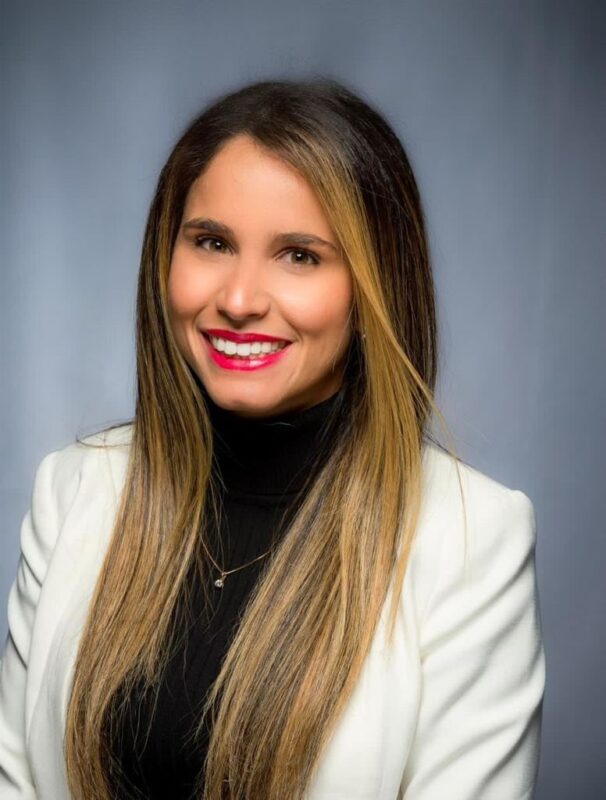 Marinella Pinate
CEO & Co-Founder, Zumma | Fintech
Cambridge, MA | Venezuelan
I am originally from Venezuela and migrated with my family to Florida when I was 12 years old because of political turmoil. I am the first in my family to attend university, as both my parents were entrepreneurs from low-income households without formal education. When my father passed away, my mother didn't know what to do with her savings and missed the opportunity to grow our wealth. This inspired me to start my career at Goldman Sachs, where I helped start the digital bank, Marcus, to empower people like my mother. I later worked at two startup companies in New York and Mexico, where I was part of the executive team before starting my MBA at MIT Sloan, where I'm currently building Zumma to empower Latinos to grow their wealth.
Throughout my life I have been told by my mother the importance of saving but saving for me meant saving in a bank account that charged fees or saving under the mattress. It wasn't until I started my career on Wall Street that I realized that I was losing money by not investing. With Zumma, I aim to democratize wealth by creating a digital wealth management platform for Latin Americans to save and invest in diversified portfolios with no minimums.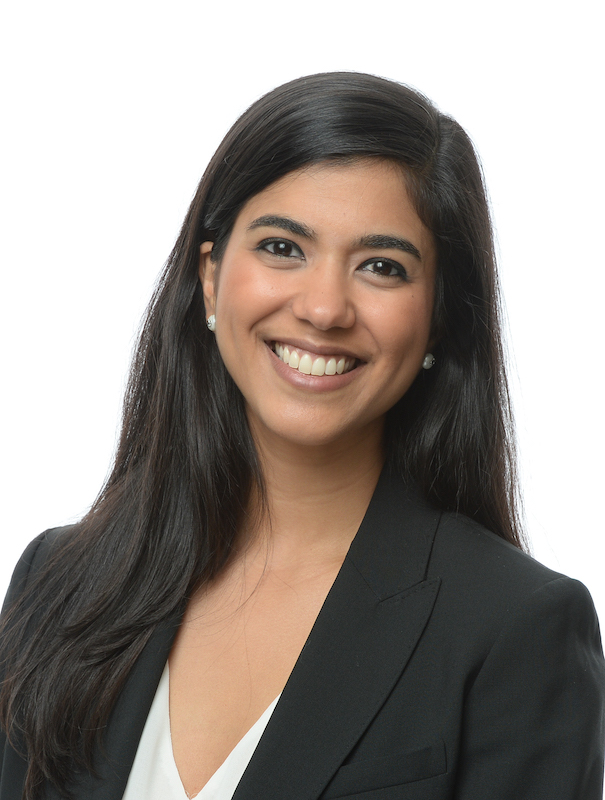 Silvia Velasquez Casado
CEO & Founder, Praud | HR Employment
Cambridge, MA | Venezuelan
Born and raised in Caracas, Venezuela, I lived by the expression of "mi casa es su casa" which means "my house is your house". All my family gatherings in Caracas were always filled with people, and I was encouraged to make room for everyone and ensure they all felt at home. I brought this mindset with me when I moved to the United States for college and became a Vice President in the Global Diversity & Inclusion team at Goldman Sachs. I joined with the purpose of wanting to make the firm a more inclusive place for all. Inspired by my "mi casa es su casa" motto, I launched the Neurodiversity Hiring Initiative, an internship program for autistic college graduates to make the firm more welcoming to different types of people. Watching the success of this initiative made me realize the importance of closing the 85% unemployment gap among autistic college graduates, which is the mission of my start-up PRAUD.
I decided to tackle the 85% unemployment gap among autistic college graduates at a larger scale, which gave birth to PRAUD. At PRAUD, we believe that through a customized curriculum delivered by job coaches, autistic college juniors and seniors are much more likely to achieve their career goals.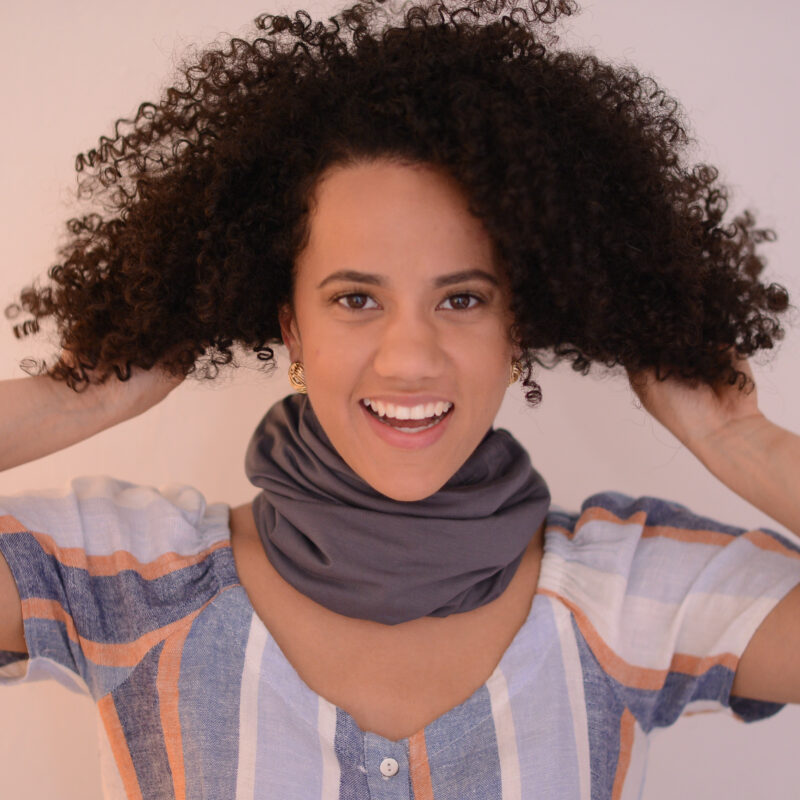 Charlene Peña
CEO & Founder, Woven Royal | Consumer Goods
Peabody, MA | Dominican
I am the youngest of 6 and I have the curliest hair in my family. My family migrated from the Dominican Republic to the United States before I was born. Although I was not born there, my hair was a constant reminder of my heritage. Being the only one with very curly hair in my family and in my environment made me feel insecure, so I would often brush it back. When I turned 14, I decided to embrace it and as I got older the more I grew to love my curly hair. Then, during a solo trip that I took to the Dominican Republic, when I was 25, I made the first prototype of the Afrona: a stylish hat designed to fully cover and protect curly hair without flattening it.
I designed the Afrona in 2017 after the summer sun left my hair severely dried and damaged. I created the first Afrona in the Dominican Republic where I am from by heritage, with the help of a seamstress. I returned to the States, taught myself how to sew and perfected the design. In 2019, I launched Woven Royal and the Afrona to help people feel beautiful, powerful and supported being who they are. My hair is part of how I express myself and where I come from and I wanted to give myself and others a way to protect that in a beautiful way. We help women feel beautiful, powerful and supported by being who they are.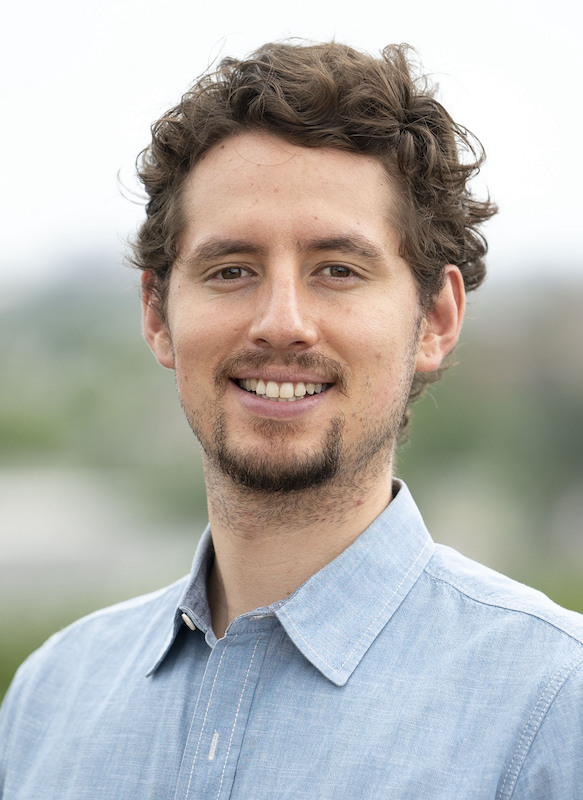 Juan Giraldo
Co-Founder, Waku | Food & Beverage
Somerville, MA | Ecuadorian 
I was born and raised in Ecuador even though both of my parents are Colombian. Growing up with immigrant and entrepreneurial parents I learned the key things to be an entrepreneur included: 1. work ethic 2. resilience and 3. optimism. In 2016 I decided to move to the US to pursue my MBA and paid my way through by selling Ecuadorian Alpaca blankets online. I could not travel or go out as much as my classmates. I did not have the money, and I was focused. I wanted to start my business. I wanted to have an impact in Ecuador. And I wanted to build a global success to inspire other Latin American entrepreneurs to pursue big dreams. I am a student of business at heart. I spend most of my free time reading business and personal development books. Nico, my co-founder, and I explored many different ideas but we kept coming back to the fact that we wanted to have an impact in Ecuador. 
Waku is allowing us to have a positive socio-economic impact in Ecuador regardless of being based overseas. We are leveraging Ecuador's competitive advantage in Agriculture. Because of its location, Ecuador grows some of the best quality natural ingredients in the world! We exist to replenish the world with time-tested knowledge and homegrown flavors of Ecuador. We are driving economic growth in our home country by sourcing our ingredients ethically from independent farmers. We have positively impacted 25 farmer families in Ecuador, and we know this is just the beginning. Ready-to-drink (RTD) tea consumers are looking for healthier options – low in sugar and calories. But most leading brands in the $7Bn RTD tea category focus on flavor alone, loading their products with sugar, empty carbs and artificial ingredients. Waku puts a modern twist on an ancient tea. We use a centuries-old Ecuadorian recipe, the finest natural ingredients, 0 added sugar, and prebiotic fiber to maximize the gut-health benefits. We want to be in every fridge in America. We hope to remove millions of pounds of sugar from the market and add millions of pounds of fiber. We want to bring gut health to the masses while positively impacting 1M farmers in Ecuador. We also have a vision of launching new lines such wellness shots, powder mixes, and herbal tea bags.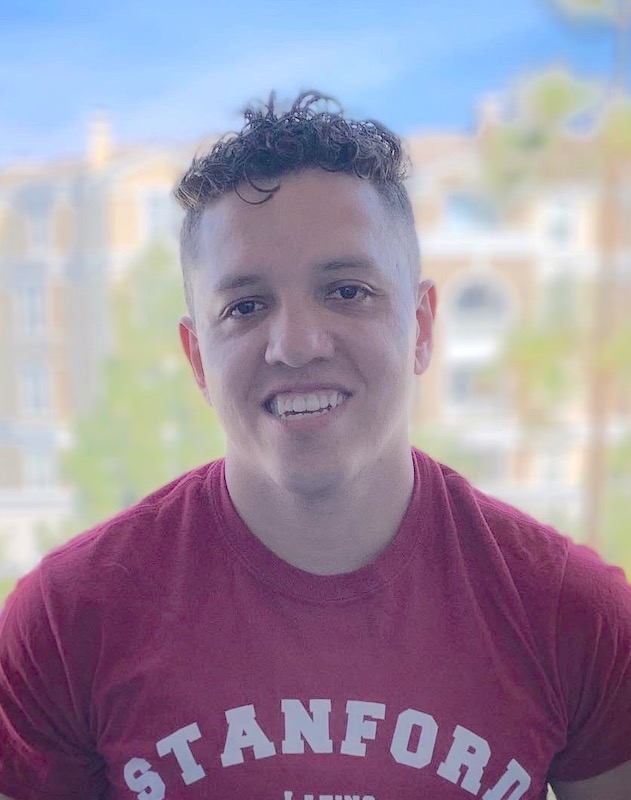 David Zuleta
CEO & Founder, ModoScript | Healthcare
Boston, MA | Colombia
I am a first-generation Latino college graduate in Neuroscience and Biotechnology from Syracuse University and TEDx speaker who has managed to grow ModoScript with zero dollars from an idea into a fully fleshed-out execution strategy. ModoScript was selected to be a part of MassChallenge Houston, as a finalist in the Johnson & Johnson/Centers for Disease Control and Prevention Pill Protect QuickFire Challenge, and invited to Harvard Medical School. As a young Latino entrepreneur going into a highly regulated industry with high barriers to entry, I have managed to raise $820,000 with initial interest from notable industry stakeholders like Aetna/CVS. My goal is to help bridge the digital health inequity gap by introducing a remote treatment monitoring big health data analytics solution that can be introduced and scaled both in the US and internationally. This would be in order to ensure that chronic disease patients everywhere have access to the high-quality remote treatment delivery protocols that they need at all times, no matter their race or socioeconomic background.     
At ModoScript, we are introducing a novel B2B SaaS big health data analytics solution to better remote assess medication and treatment protocol efficiency, while improving the level of remote treatment monitoring and support for cancer patients taking oral oncolytics. Our mission is to provide cancer and chronic disease patients access to the high-quality remote treatment care that they deserve regardless of race, condition, and socioeconomic status by introducing a big data analytics model that enables us to provide patients access to our solution at no cost. After all, having access to high-quality remote treatment monitoring and support should not only be available to those who can afford it, especially among communities of color, where healthcare disparities are palpable.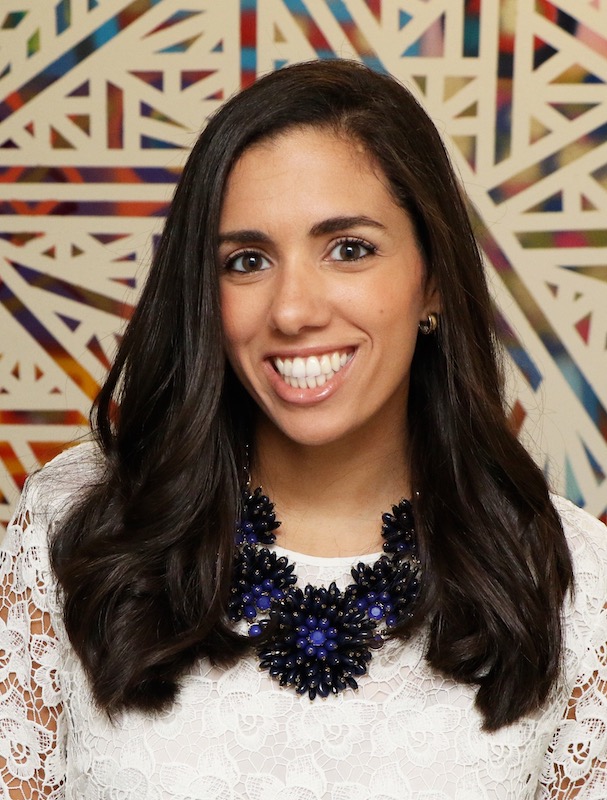 Carla Curiel
CEO & Co-Founder, Lanugo Media | Media & Entertainment
Miami, FL | Dominican
I am an accomplished serial entrepreneur & Latina leader that thrives on building teams, setting strategies, creating need-based products/solutions, activating partnerships, and executing. Based in Miami, I am the co-founder of Lanugo Media Inc, a bilingual family entertainment company focused on creating culturally relevant content that promotes diversity and values through the power of storytelling. Since the early stages, I have led our team in producing and distributing over 100 animated shorts, two digital apps, award-winning books, and successful live shows. I also serve as a mentor to young entrepreneurs and am currently serving as President of the Babson College Alumni Board of South Florida, as well as, being one of the founding members of Miami's Web3 Equity. A graduate of Babson College and Stanford's Latino Entrepreneurship Initiative-Education, I live in Coral Gables with my husband and my 10-year-old twin girls.
The second I became a mom, I had an urge to share with my twin daughters my heritage: our traditional songs, our games, and our story, and I also wanted to pass along my Latino values and traditions, and provide my children with a sense of belonging and identity in their Hispanic Heritage. Needless to say, I also wanted to give them the gift of being bilingual and maintaining their Spanish language. But when I went to the stores looking for tools to help me raise proud bilingual and bicultural children, I just could not find any products that resonated with me. And so, Lanugo Media was born – a bilingual family entertainment company focused on creating culturally relevant content that promotes diversity and inclusion through the power of storytelling, cultural wisdom, and values. Digital platforms, broadcast television, publishing, and live shows are developed and co-produced to connect children, as well as inspire and empower children. Our vision for the future is to continue to create, produce and distribute quality content that provides value for all children.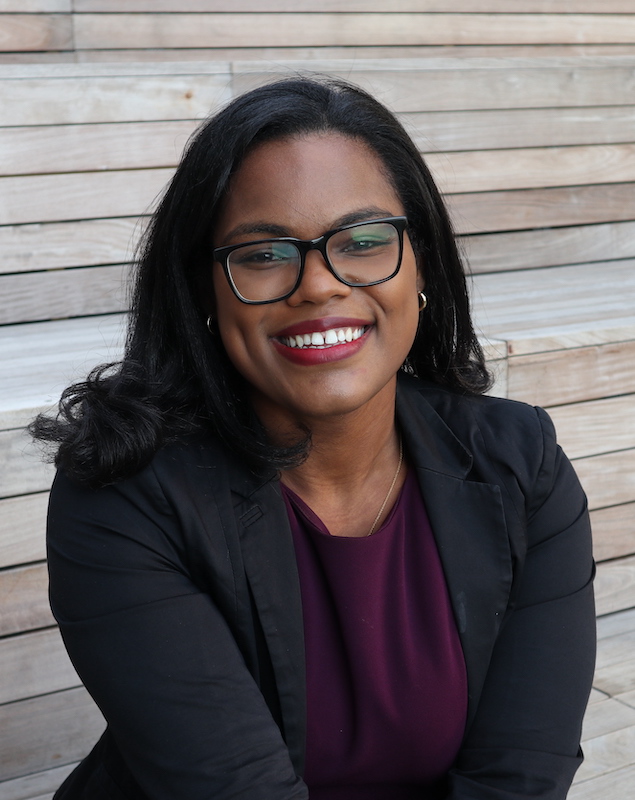 Yami Payano
​​CEO & Co-Founder, Sign-Speak | SaaS
Rochester, NY| Dominican
I am a first-generation Afro-Latina. Currently, I am developing the go-to-market strategy, leading fundraising efforts, and have written technical and business domain documentation for Sign-Speak. Sign-Speak is an automated Sign Language interpreting application that provides an improved customer experience for businesses to communicate with Deaf and Hard of Hearing (D/HH) customers. As a first-generation American, I experienced the challenges of exclusion first-hand, not due to a lack of potential, but the lack of access. Within Diversity and Inclusion, there are countless intersections of identities. However, the current paradigm of DEI tends to only focus on gender and race leaving out the depth of inclusion. 
My upbringing and intersectionality have inspired and motivated my advocacy for a comprehensive DEI strategy that focuses on the accessibility needs of Deaf and Hard of Hearing community. Additionally, my love for language and identity makes me relentless when it comes to allowing people to communicate authentically. With Sign-Speak, I see a world where the D/HH community is allowed to have functional equivalency in all aspects of life, from retail point of sale equipment to Zoom.
CEO & Founder, Atexto | SaaS
Palo Alto, California | Argentina
I have been working with speech processing technologies for almost two decades, having started my professional career as a freelance transcriber in Argentina. Driven by the purpose of developing technologies with the potential to change the lives of the people around me radically, I taught myself to write software and launched the first crowdsourcing platform for audio labeling in the Spanish language in the world. I then developed a new approach to scale crowdsourcing operations in any language without jeopardizing quality. 
With all these learnings, I founded Atexto to build the voice data layer the world needs to replace keyboards with voice. I was driven by the idea of scaling the adoption of voice interfaces worldwide in a way that could democratize the access to voice technologies to every company while protecting the privacy of individuals at the same time. The delay in the adoption of voice interfaces is directly correlated to the lack of accuracy of the underlying speech recognition software; the main cause of this is the lack of access to labeled speech data to train machines to understand our language, accent, and even our tone of voice and way of speaking. Atexto's mission is to remove the main roadblock to voice technology adoption worldwide: the lack of accuracy of speech recognition software. Atexto created a software platform for companies to access labeled speech data to personalize machine learning models for voice understanding and for individuals to store their voiceprint, label it, and be paid for it. Today Atexto's clients are some of the most important companies worldwide, developing voice technologies for several verticals like healthcare, retail, banking, insurance, automotive, etc.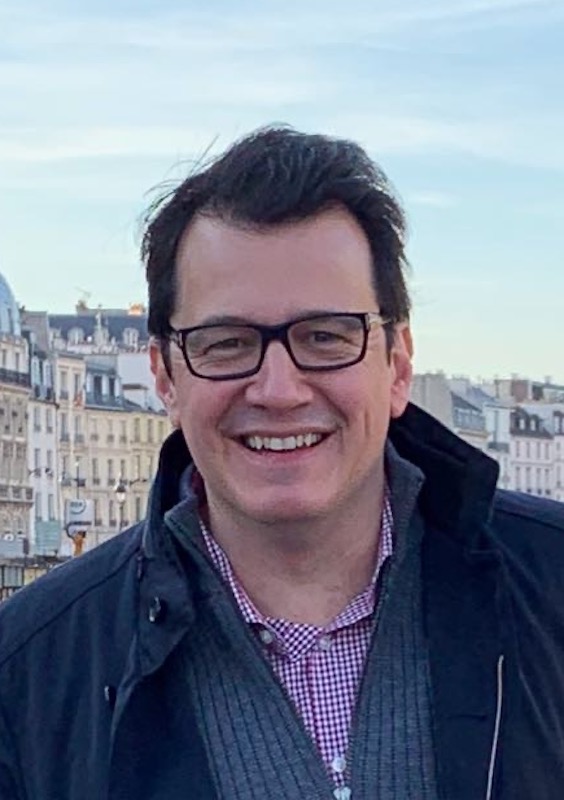 Javier Arguello *
Executive Director, CogX | Education 
Bethesda, Maryland | Nicaraguan
Javier is the Founder and Executive Director of COGx, a research and development firm in applied cognitive science dedicated to modernizing teaching and learning. In partnership with global experts, COGx translates learning science into evidence-based programs.
COGx democratizes access to its programs on the science of learning through technology, while carefully measuring impact and ensuring fidelity in adoption through expert guidance and coaching. In addition, COGx programs are fully bilingual to benefit Spanish speaking students across the Americas.
COGx works with global organizations that strive to make learning success a priority and are interested in improving traditional teaching through science-based approaches that foster equity, digital inclusion, and develop lifelong learners. Javier leads product development as well as strategic partnerships. COGx has been recognized as a leading company innovating to improve learning outcomes by the US Government (TEDCO), Ministry of Education in UAE (Dubai Future Accelerator) and Stanford University (SLEI).
Javier is a frequent speaker on the topic of modernizing education, cognition and learning and translating cognitive science research to improve learning outcomes. Javier has published over 40 articles and essays, presented at numerous global conferences and been interviewed by CNN and other global news outlets.
The impetus for founding COGx stems from Javier's experiences struggling as a learner. Javier was born in Nicaragua and migrated to the United States as a child. At thirteen, Javier became a janitor to pay for his education at private school in Washington, DC. That same year, he was diagnosed as "mildly retarded" and told he would not be able to obtain a college-level education. By 18 he had dropped out of a community college with a 1.6 GPA. He later went on to earn scholarships and graduate degrees from Yale and Harvard and discovered his passion for Cognitive Science as a Graduate Research Fellow at MIT.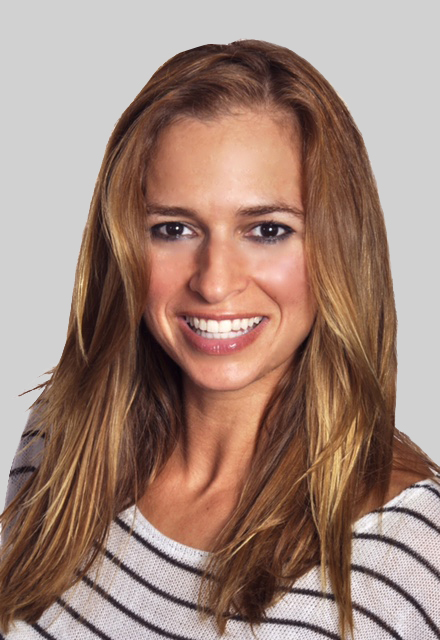 Monica Vespe
Founder, Cuál | SaaS
Woodland Hills, CA | Peru
Before launching my startup I worked for 15 years as a Spanish ad sales executive at Spanish media companies, such as Azteca TV, Estrella Media, and Spanish Broadcasting Systems. Working in this field allowed me to stay connected with the Latino community and learn about the needs of Hispanic businesses and the enormous buying power of the Latino consumer. As a Latina, I have a passion for helping the Latino community and staying connected to my culture which is why I loved working in Spanish media and was motivated to launch my startup which encompasses both. I participated in the inaugural New Voices cohort in 2021.   
I was inspired to create CUAL because I saw the need firsthand among my friends and family. The U.S. is the #2 Spanish-speaking country in the world, but currently, there is no major review site that caters to Hispanics. Whether it comes to help with finding a Spanish-speaking nurse, mental health resources, or where to buy tamales for Christmas, I wanted to create an online space where the Hispanic community can share reviews and recommendations. CUAL launched in Los Angeles with 60,000 business listings and currently has 35,000 monthly active users. Over 300 new businesses have been uploaded by users and IHOP marketing just requested pricing to have all their businesses uploaded to our site!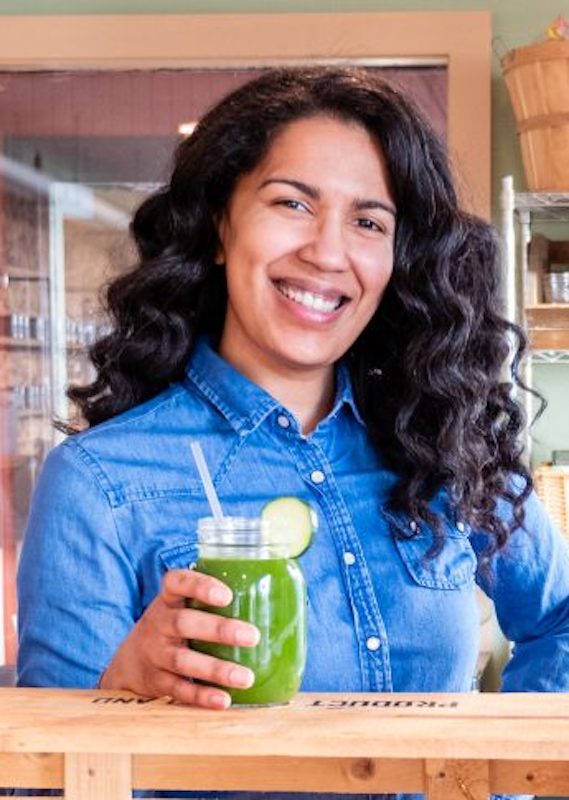 Jesenia Morales
Founder of Romeo's Juices | Food & Beverage
Salem, MA | Dominican
As a young mother to Romeo, my mindset has been evolving and through that growth I have become the mother I have always envisioned. I grew up in Lynn, MA in a community with limited resources for growth. It even felt like staying in a certain economic level was the only way. With grace, I have changed my habits and followed my dreams. I created Romeo's Juices out of the love of whole foods and the impact it has made on my mind, body and soul. Romeo's Juices provides fresh vegetable, fruit, root, herb juices, wellness shots, smoothies and smoothies bowls. I participated in the E for All Accelerator.     
Romeo's Juices was a self-evolution project. I wanted to create purpose and learn my roots. I created Romeo's Juices because adding vitamins and minerals in my life has changed my health and mindset. It has connected me to family and my uncle's journey as an herbalist. Creating recipes brings me right back to my mother's kitchen as I watched her make family recipes that nourish us with her family traditions. But not long after, the American diet took over my life and created fog. The impact food has made in my life is my purpose and I want to share it with the world. I want Romeo's Juices to be accessible for mind, body, and soul growth. As we expand, Romeo's blossoms with business relationships that complement Romeo's Juices, including Soul City Yoga, SUP East Coast Style and many more.
*This article was updated on 10/7/2022