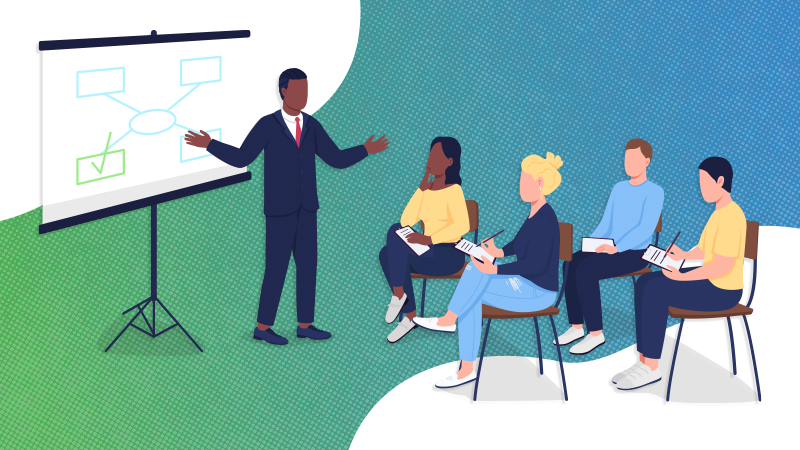 Actor and writer Meghan Ross shared secrets for pitching TV shows and films — and some tips for startup founders hoping to gain an edge.
From Hollywood to Venture Capital, one truism remains: Pitching is critical. The same rules apply whether you are pitching a film or a startup. Be concise. Be engaging. And most importantly, leave people wanting to learn more.
Those were some takeaways from The Art of Pitching, a conversation led by Meghan Ross, actor, writer, and Head of Creator Success at Seed&Spark, a crowdfunding and video-on-demand platform connecting creators and audiences. The discussion was the latest installment of the Female Founders and Funders series led by Comcast NBCUniversal LIFT Labs in partnership with The Gotham. Watch the event replay here.
In a workshop, Ross offered best practices for pitching that apply to startup founders and budding creatives. Here are some takeaways.
Define your goal
What do you want out of this pitch meeting? Investment? Partnership? An introduction to someone? Be specific, so your audience knows exactly what you are asking of it.
"If you have no goal, there is really no strong pitch there. Each version of your pitch should be focused on a single ask of your audience," said Ross. "You have to prioritize the most important pressing and/or achievable goal as you move along in your project."
Adjust your pitch for different audiences. Make your pitch versatile and give yourself the ability to tailor it to each specific audience. That doesn't mean starting from scratch each time. Instead, identify portions of your pitch that never change, and then make another list of the script that's interchangeable.
"There's going to be one aspect of your story that resonates with one audience over another, so you have to allow for customization each time," said Ross. "Knowing who you are pitching to and why you are talking to this particular group is as important as knowing your goal. As you talk with them, you may realize you are pitching the wrong person entirely. Know your audience but know who your audience isn't."
Answer four basic questions
You will undoubtedly get plenty of questions during a pitch. But they will likely boil down to four overarching questions: Why me? Why this? Why now? Why you?
"You should prepare a strong and thoughtful response to each," said Ross.
Practice your pitch on family, friends, and anyone else who will listen. It sounds cliche, but practice really does make perfect. Get feedback from everybody, not just people in the startup world (or show business). That will help you tighten up your message and highlight the most important takeaways.
"Apologies to the introverts and lockdown-loving folks out there, but in order to hone your pitch, you are going to have to talk to other people," said Ross.
Do your homework
Research your audience. Find out what they are interested in or projects they are working on. Check their activity on social media. Do they post a lot about a certain industry or problem? Is there something they are working on that matches up with something you are developing? Use it to your advantage.
"This is where your degree in Instagram stalking benefits you," said Ross.
Remember, you are pitching to a human
People are people. Have a conversation before you pitch. This is especially true for more spontaneous meetups. Don't just rush into your pitch. Ask about their goals or trends they are following. Those icebreakers can lead to meaningful conversations.
"You don't want to come on too strong or too thirsty," said Ross. "Nine times out of 10, a good impression will benefit you in the long run rather than just rattling off your pitch as quickly as possible."
Don't be defensive
Effectively receive feedback, even if it's negative. It's natural to want to defend your project, but being defensive makes a bad impression and devolves conversations quickly.
"It keeps you from being able to really listen to the feedback in order to better understand the 'why' behind the 'no.' It's also not productive and takes away the time you have to hear that feedback," said Ross.


To read more inspiring startup stories and to stay connected to Comcast NBCUniversal LIFT Labs, sign up for our newsletter and follow us on Twitter.