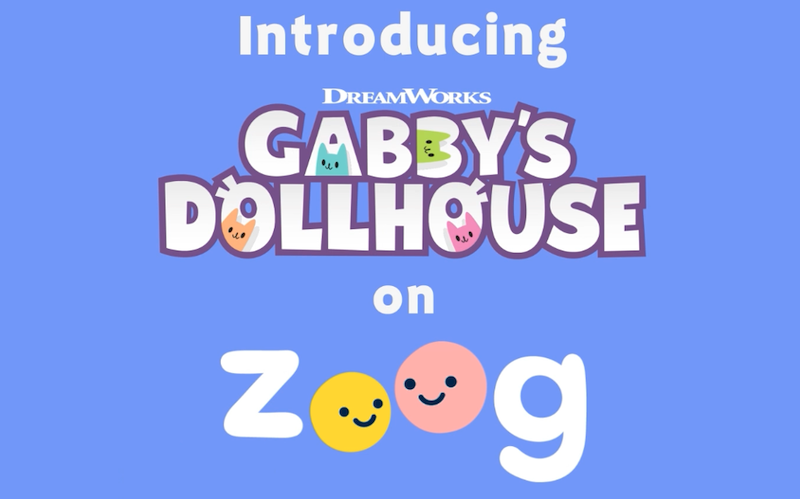 Zoog, a creative communication app and alum of the 2021 Comcast NBCUniversal LIFT Labs Accelerator, also announces the launch of their subscription service Zoog+.
Fans of DreamWorks Animation's popular preschool series Gabby's Dollhouse, now streaming on Netflix, have a new way to experience their favorite characters. Israeli startup Zoog recently announced a partnership with DreamWorks Animation for an augmented reality (AR) storytelling experience based on the hit show.
It's part of Zoog's mission to bring families together through immersive storytelling and engaging educational content. The company launched during the COVID-19 pandemic after founders Yoav Oren and Matan Guttman realized their young children didn't have the attention spans necessary for video calls with family.
With Zoog, family members can easily produce videos of themselves reading books to loved ones. For example, grandma can read them an interactive story while the AR filters help her appear as characters from Cinderella or Humpty Dumpty. The founders say that kids find it more engaging than a simple video chat, especially since 68% of grandparents use video calls regularly, and many said they seek games and learning activities to help with their grandchildren's development. To counter this, Zoog offers sing-a-longs, greeting cards, and short stories. In the future, they plan to release new capabilities like live interactions and games.
For the Gabby's Dollhouse application, fans use the Zoog app to record themselves acting out scenes with animation, audio effects, and AR filters. They can appear as Gabby or one of her kitty friends – then create a memorable video to share with friends and family.
The DreamWorks partnership stemmed from Zoog's experience in the Comcast NBCUniversal LIFT Labs Accelerator, powered by Techstars. Mentor Pank Patel, Executive Vice President of Strategy at Universal Studio Group, helped facilitate a meeting between the startup and DreamWorks – and the conversations progressed quickly. Soon, they were sharing ideas and developing the framework for the Gabby's Dollhouse project.
"It has been an amazing opportunity for our creative team to work with a top-notch studio like DreamWorks and produce a whole new experience with their beloved characters," said Oren.
He credits his participation in the LIFT Labs accelerator program as the main reason for the partnership.
"To be working with an animation studio like DreamWorks was truly special. The fact that we were part of the LIFT Labs program opened the door to have people take us seriously because we were part of the broader Comcast family," he said. "LIFT Labs really paved the way for this partnership to happen. We are deeply appreciative that DreamWorks considered us as a partner. It is a testament to their openness to innovation, and we look forward to deepening our ties with Universal and DreamWorks to help both audiences experience their children's content in an entirely new way."
Patel said that Zoog is an excellent example of innovation happening at the intersection of media and technology and is a great showcase for how Comcast and NBCUniversal are partnering with the tech community.
"From the start, I was impressed with their innovative approach to solving the problem of getting younger children to connect with others over video – a problem made all the more real since COVID-19 disrupted traditional in-person interactions," said Patel.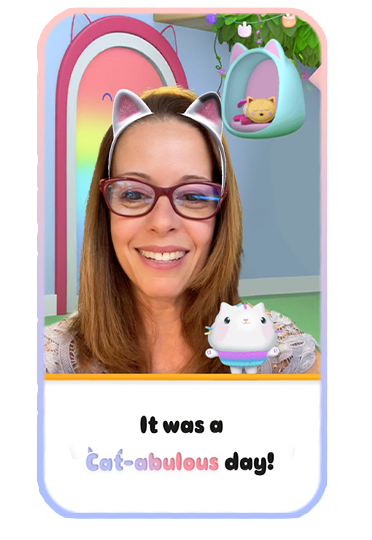 Ryan Bradley, Senior Vice President of Marketing at DreamWorks Animation, said he was excited about Zoog's ability to connect children with distant loved ones during the pandemic and beyond.
"Zoog has a clear vision on how to engage parents and grandparents, who are the gatekeepers for kids, in a way that brings them into the brands that their kids and grandkids love. That's powerful."
Partnering with Zoog became more enticing because the startup had already been vetted for acceptance into the LIFT Labs Accelerator.
"Knowing they came from a program the company [Comcast] has shown faith in was an immediate shortcut to having a sense of trust and collaboration with them as a partner," said Bradley.
Announcing Zoog+
Zoog also announced the launch of its subscription membership program Zoog+. For a small fee, members can enjoy unlimited access to all of the app's content, including the full library of books and new content released weekly. The revenue will help the startup continue to invest in content creation and new immersive experiences.
"There will always be free content on Zoog. The first chapter of every book is free and short content like jokes and greeting cards are free," said Oren. "Moving forward, longer content like books and stories will be part of Zoog+. But there is no limitation on recipients of our videos. They just open a link and enjoy."
Zoog+ and the DreamWorks partnerships will ultimately help Zoog bring AR experiences to more people, which Oren calls the next step in the evolution of publishing.
"We saw publishing move from traditional print to digital to ebooks to audiobooks. We see that AR is becoming more mainstream and will be the natural next step," he said. "Zoog is positioning itself to be the No. 1 leader in the AR publishing world. We are excited to work with other publishers and animation studios in the future."


To read more inspiring startup stories and to stay connected to Comcast NBCUniversal LIFT Labs, sign up for our newsletter and follow us on Twitter.