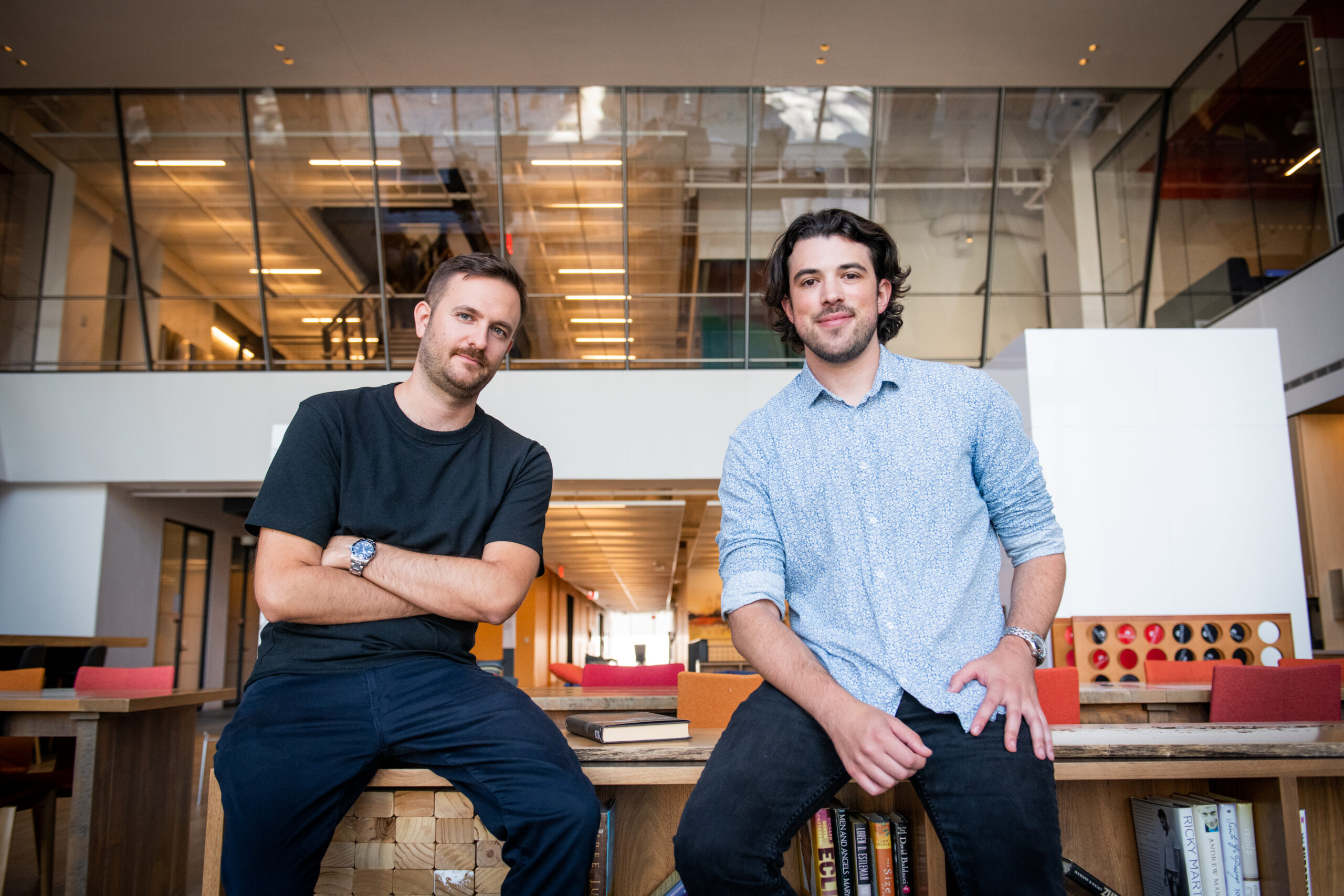 This startup in the 2022 class of Comcast NBCUniversal LIFT Labs Accelerator, powered by Techstars empowers anybody to create 3D immersive experiences with little to no coding required.
Gabe Zetter and Kris Layng had previous experience developing 3D immersive experiences for organizations like Netflix, Amazon, New York University, and San Diego Comic-Con. The coding is complex and time-consuming — and they wondered how companies with fewer resources can stay competitive as the metaverse becomes more mainstream. 
"Saying the metaverse doesn't apply to your business is like saying the internet wouldn't apply to your business in 2000 or that social media didn't apply to your business in 2020," said Zetter. "Every company will soon need to develop or be aware of these experiences."
Zetter and Layng launched Parallux to empower non-technical brands, agencies, and creators to design and host 3D experiences in minutes. Pick a template, upload your assets, customize your spaces — and Parallux does the rest.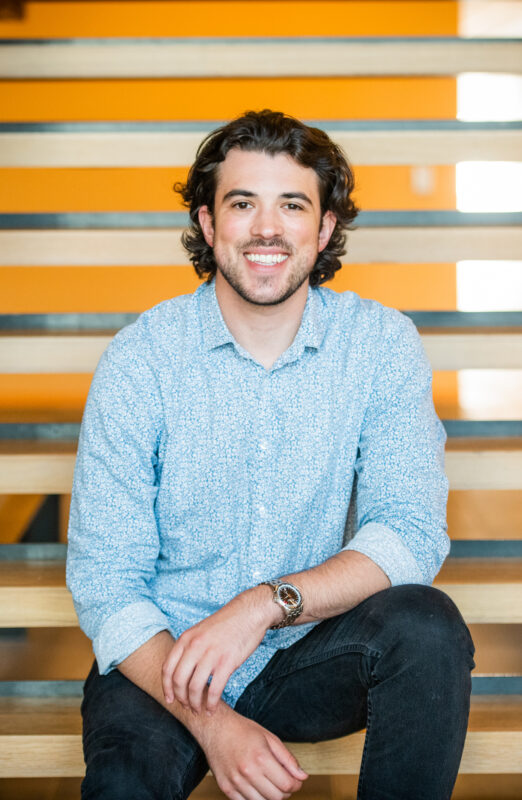 Gabe Zetter, Co-founder & CEO
"We see ourselves as a Squarespace for the metaverse"

— Gabe Zetter
The "no code" version of Parallux offers self-serve functionality with templates of 3D environments, drag-and-drop options, and easy ways to upload images, videos, and other assets. They also offer a "low code" option so organizations or creative agencies with front-end development capabilities can create custom assets and send them to Parallux to embed into the platform.
For businesses looking to create metaverse spaces to attract the next generation of consumers, a low-friction way of doing so will be optimal.
"I used to go to malls to hang out with my friends. My little cousins go to Roblox, Minecraft, and Fortnite," said Zetter. "These consumers have new levels of expectations for interactivity with brands and creators. They expect to be able to walk around a website, not just click."
Parallux has partnered with Unity, Magic Leap, and Google, and created experiences for film festivals such as Tribeca, Cannes, and Sundance. Now Layng and Zetter are participating in the 2022 Comcast NBCUniversal LIFT Labs Accelerator, powered by Techstars. The program is helping them develop business plans, refine investor pitches, create a product roadmap, and articulate value to potential clients. 
"Working with Comcast and the LIFT Labs team has been amazing validation for us," said Layng. "Many companies sit on the sidelines and wait for others to develop new technologies. Comcast is taking the leap with us and willing to experiment to understand how to establish a presence in these new platforms."
Moving from New York to Philadelphia for 12 weeks during the accelerator means working from the Comcast Technology Center alongside a cohort of inspiring funders. 
"Being an entrepreneur is a lonely experience. That was compounded by the pandemic," said Zetter. "Being able to come to an amazing building like this and work with really passionate founders has bolstered our energy and rejuvenated our spirit."
From Television to Virtual Worlds
Layng spent much of his career as a set designer and creative director in film and TV. He then turned his passion for creating spaces to virtual worlds at the Future Reality Lab at New York University, where he began tinkering with virtual reality and augmented reality. He became obsessed with the idea of "copresence" — feeling like you are in the same physical space despite being in a virtual environment.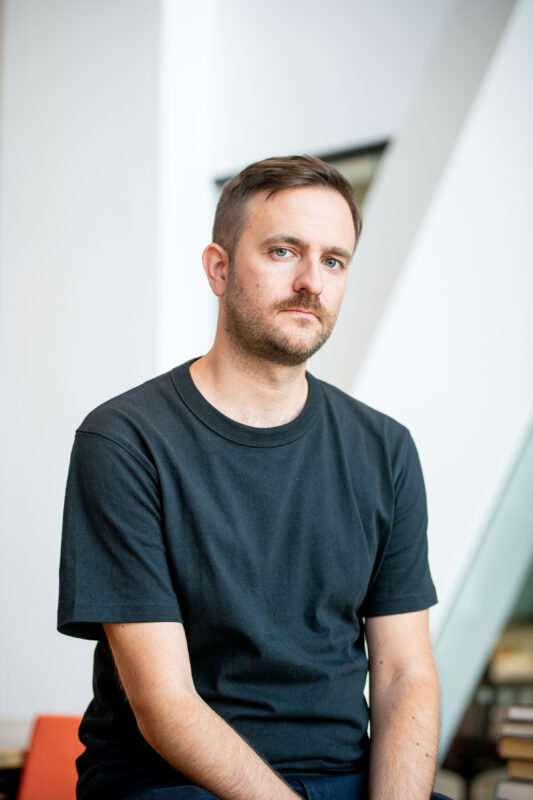 Kris Layng, Co-Founder & CCO
"We want to build a future where space and time don't keep us from each other. We can feel like we're in the same room, pick up on people's body language, subtleties, and social cues, and feel connected even if we are not in the same physical space."

— Kris Layng
After teaming up to launch Parallux, Layng and Zetter developed an agency model helping brands bring 3D immersive experiences and spaces to life. They generated seven-figure revenues but switched to their current model to democratize metaverse experiences.
"We are inspired by giving tools to less technical users to help them recreate the same capabilities that the biggest players have," said Zetter. "We want to grow the market size and value by bringing in previously disenfranchised users to participate in immersive experiences in meaningful ways."
That democratization was also a factor in Parallux using its technology for experiences that don't require VR headsets. They create cross-platform experiences you can experience on desktop computers, on mobile, or with VR headsets. 
As the company moves through the LIFT Labs accelerator, the team hopes to develop product market fit, understand customer pain points, and develop a strong community of early adopters. As time goes on, they hope that every 3D experience on the web is built using Parallux. 


To read more inspiring startup stories and to stay connected to Comcast NBCUniversal LIFT Labs, sign up for our newsletter and follow us on Twitter.