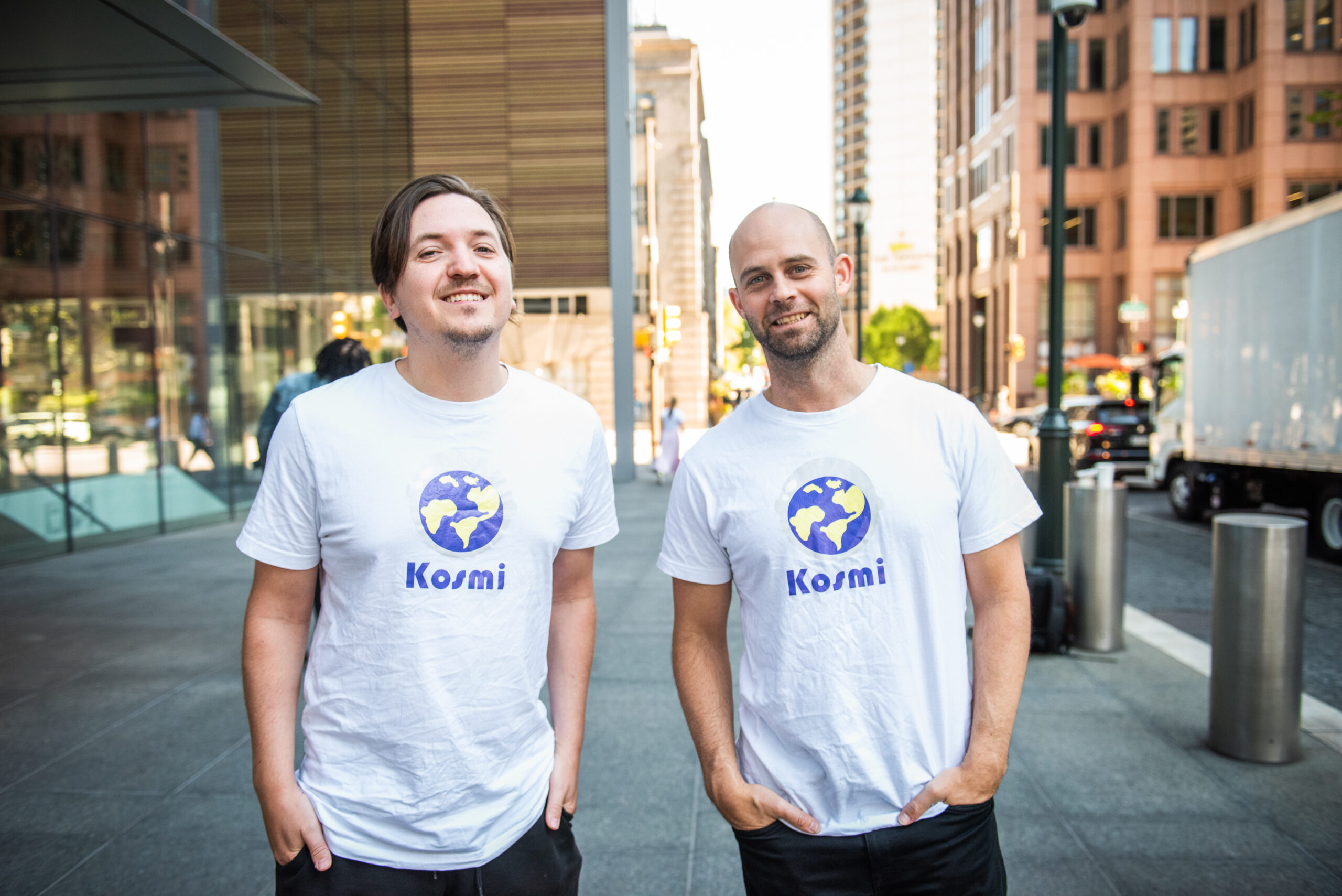 After gaining 200,000 monthly active users, Kosmi entered the 2022 class of the Comcast NBCUniversal LIFT Labs Accelerator, powered by Techstars, to make valuable connections and develop monetization strategies.
After moving from Iceland to Germany, Haukur Rosinkranz wanted to connect with friends back home. Sure, they could text or video call, but Rosinkranz wanted a digital connection that mimicked hanging out in person. A software engineer, he decided to build a virtual room with a table and deck of cards. Soon, he and his buddies played cards together as they did before. 
He later added chat functionality, live video and audio, curated video games, streaming services, and web surfing. The site – called Kosmi – was a hit with his friends.
Then came the pandemic. 
"I happened to release it publicly on March 15, 2020, the exact day lockouts were starting in many regions," he said. "The pandemic hit, and suddenly the whole world needed an innovative way to connect."
Kosmi earned the coveted number-one spot on Hacker News, media attention from national publications, and an influx of new users. People worldwide used Kosmi to hold watch parties and play virtual card games. Suddenly, Rosinkranz's side project became a hot startup.
Jim Rand was watching Kosmi's rise closely. He already built an app allowing people to listen to streaming music services together online, solving the difficult technical and coding problems that come with shared audio. 
"I monitored Hacker News for projects in this space," said Rand. "When Kosmi trended to number one, I reached out to Haukur. We very quickly talked about turning his side project into a full-time business."
They got to know each other on Kosmi, of course, as they played video games, cards, watched videos, and bonded over a common vision.
"We have a lot of people we wish we could be in touch with more often, and Kosmi allows us to do it,' said Rand.
Impressive Growth Long After Pandemic Lockdowns
Kosmi proved to be no pandemic fad. Usage continued to grow after lockdowns eased. In fact, they have 200,000 monthly active users and 15,000 daily active users as of September 2022, according to Kosmi. Average sessions exceed 30 minutes, and many use it multiple times per day. Companies even use it for trivia or watch parties for after-work activities.
"Remote hangouts have been normalized, so it's no surprise that our users are growing. It makes them feel closer to their friends," said Rand.
Rosinkranz thinks Kosmi is catching on because it's a far different experience than social media, where you're bound to find arguments about current events and other topics.
"Social platforms today can sometimes forge divisions between people," said Rosinkranz. "Our tech helps people form closer relationships."
The next step in Kosmi's evolution was joining the 2022 class of the Comcast NBCUniversal LIFT Labs Accelerator, powered by Techstars. The Kosmi team is not only making valuable connections to executives in tech and entertainment but also the talented founders in their cohort.
"Being with other brilliant founders makes me more motivated. We are all working on similar things, and we envision ways of working together after the program," said Rosinkranz.
Kosmi is working on monetization strategies and planning to release a paid tier with more access to content to watch and play. Another avenue for growth is through virtual worlds. For now, Kosmi offers a 2-D experience that only requires a web browser and a link. No sign-ups. No headset. 
In the future, they plan to release a 3D virtual reality-driven experience.
"A lot of activities people do together will end up in the metaverse, and we are absolutely on that same trajectory," said Rand. "We are focused on what games we play, what we watch, and the activities we are going to do together."
The founders are building toward a future where Kosmi is the go-to platform for people to hang out online. 
"We want to be known as the place to go to meet up with friends, family, and coworkers when you can't get together in person," he said. "If you are going to meet up online to have fun, the place to do that is Kosmi."


To read more inspiring startup stories and to stay connected to Comcast NBCUniversal LIFT Labs, sign up for our newsletter and follow us on Twitter.