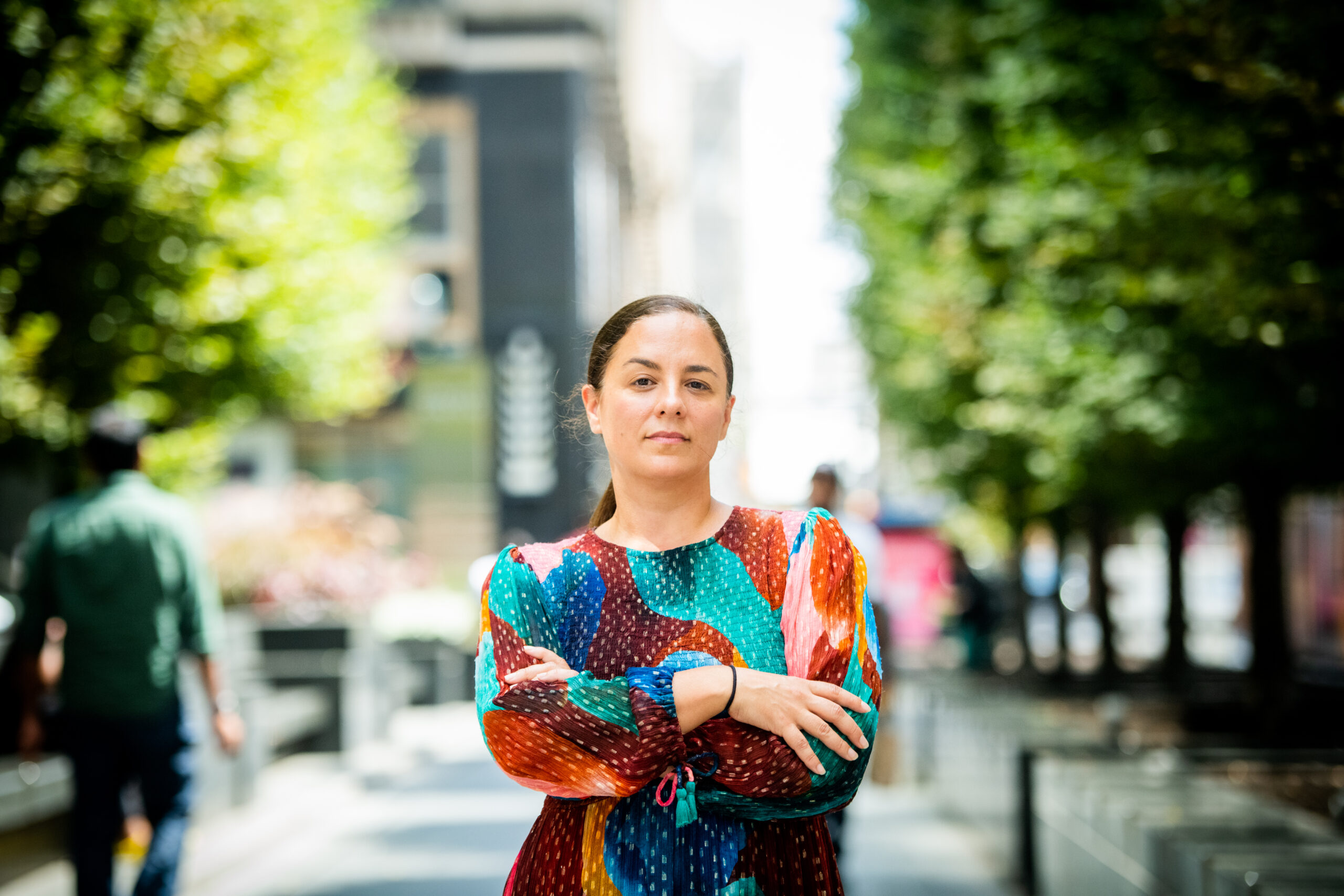 The startup joined the 2022 class of the Comcast NBCUniversal LIFT Labs Accelerator, powered by Techstars, to create a world with better storytelling and stronger visual assets for all.
While the rise of social media and content marketing increased the demand for visual assets, freelance photographers and videographers still have trouble connecting with potential buyers. Adriana Teresa Letorney (above) is on a mission to change that.
"The process for sourcing content and talent is based on a stock agency model which adheres to a high-volume, low-cost business format that has become unsustainable for most professional visual content creators," said Letorney. "It does not foster professional skill development or media literacy because it treats content as a commodity."
Letorney launched Visura, a global marketplace for publishers to source and license editorial and commercial visual content from freelancers worldwide. Visura offers tools for creators to manage their online presence and a global marketplace where publishers can connect with them. Unlike traditional agencies focusing on stock, entertainment, and breaking news, Visura focuses on in-depth, long-form investigative storytelling.
"We are leading the shift from stock agencies to the creator economy," she said. "Our job is to empower creators and publishers with the tools they need to connect and transact."
Here's how it works: Creators make a profile page on Visura to showcase their work. They get access to tools like file transfers, messaging, and payment processing. Editors, marketers, and other buyers use Visura to search for content and creators. They can pay per image or video or start a longer-term partnership.
Visura hopes to increase the quality of imagery we see online in an era when audiences are craving more authenticity. In fact, a major stock image service recently reported that searches for "authentic people" were up 133%.
"For publishers to grow and engage audiences, we need to distinguish premium content from generic assets, and treat the content and the talent with the appreciation they deserve," said Letorney.
No Overnight Success
Letorney launched Visura in 2008 as an events company. She later expanded to a magazine and then a self-publishing platform for freelancers to showcase their work. After interviewing hundreds of photographers, visual journalists, and editors, she realized they needed a marketplace where videographers and editors could connect. So she built it.
"We have been on a mission to solve this issue from all different angles. We have tested different approaches and models, learned what doesn't work, and what all stakeholders really want," she said.
The next step in the company's evolution was the 2022 Comcast NBCUniversal LIFT Labs Accelerator, powered by Techstars. During the 12-week program, Letorney gained access to leaders across Comcast, NBCUniversal, and Sky to share ideas and discuss potential strategic partnerships.
"I have had the incredible opportunity to learn about their process for sourcing, licensing, and distributing content," said Letorney. "Being an early-stage startup who has never been able to be in such a room, it's amazing to have that kind of opportunity."
The accelerator also gave her incredible insight into the nuts and bolts of growing the startup.
"We met experts in financial projections, market research, KPIs, graphic design, sales, business development, strategy, and product vision — literally every aspect of running a business. It's been so valuable," she said.
The business acumen and connections made from the program can help Visura succeed in its mission to expand representation for content creators from underserved communities worldwide. It's a big reason why she is adamant that creatives get 70% of each transaction on the Visura platform. With more resources going to creators, they can work on their craft and produce better content in the future.
"It's like a flywheel effect," said Letorney. "The point is to foster professional skill development, inclusivity, and equal merit-based opportunities. We want freelancers to live a fulfilled life where they are thriving, growing, and proud of their work."
As she continues building Visura, Letorney hopes to attract more creators and publishers to the platform. In doing so, she believes the visual imagery we see online will drastically improve.
"I see Visura sending the message that it is time for disruption and change. It is time for audiences to have better access to premium content and visuals," she said. "Think about how this can help small businesses and nonprofits trying to look authentic and unique. By empowering local creators and sharing their work, we hope to achieve that goal and help everybody."


To read more inspiring startup stories and to stay connected to Comcast NBCUniversal LIFT Labs, sign up for our newsletter and follow us on Twitter.