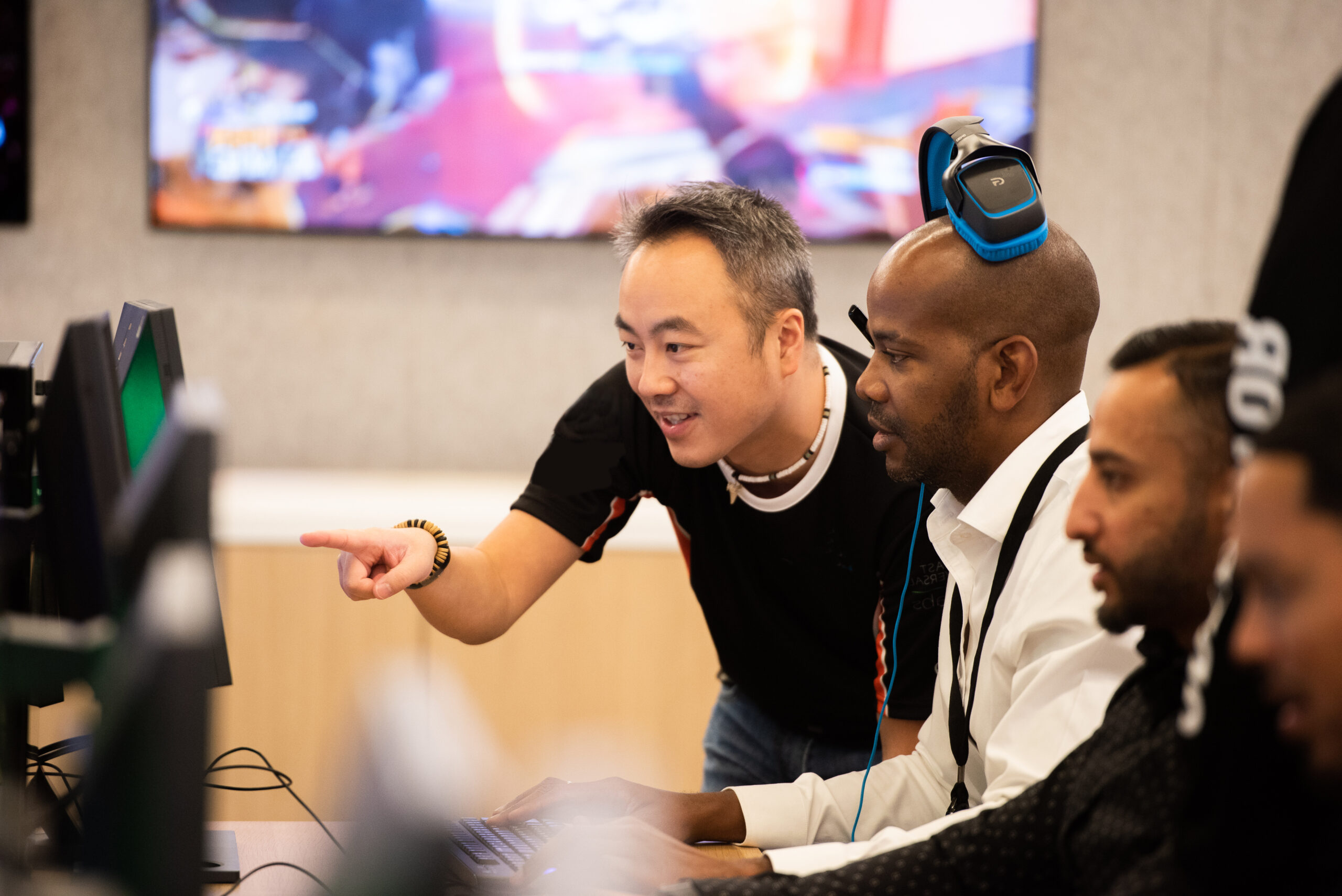 Generative AI has wide-reaching opportunities and implications for businesses across nearly all industries. Given its potential in the startup ecosystem, we chose Generative AI as the focus area to kick off our newest accelerator program.
Generative AI is having a major moment.
The emerging technology has gained widespread attention for creating written and visual content from user prompts. But that's just the beginning. Startups are building on top of powerful AI models to make advancements in marketing, cybersecurity, data protection, filmmaking, and so much more.
Comcast has long leveraged the power of Artificial Intelligence and Machine Learning. From powering our Emmy Award-winning voice remote to helping monitor and balance our network traffic, AI is leveraged throughout our business. As this technology evolves, we are looking at new applications that can enhance how customers experience our products and services.
As the LIFT Labs team was deciding on prospective focus areas for our newest accelerator – a program through which we learn about and test innovative new technologies from startups – we determined that Generative AI was a perfect fit based on its momentum and potential applications. It led us to launch the Comcast NBCUniversal LIFT Labs Accelerator: Generative AI. Our six-week program will invite startups in this category to work side-by-side with teams at Comcast NBCUniversal to test their innovations, receive valuable feedback, and gain access to potential business development opportunities. The coursework provides a customized playbook of best practices for selling into large enterprises and lets founders fully immerse themselves in developing relationships with Comcast NBCUniversal and the LIFT Labs network.
Why Generative AI
There are several reasons we chose this as the focus area of our accelerator. Advancements in artificial intelligence and machine learning — particularly the ability to generate new content and user interactions — create exciting possibilities across a wide range of industries such as entertainment, connectivity, and more. Partnering with startups allows Comcast NBCUniversal to learn from entrepreneurs as they build new businesses using this emerging technology.
Leaders from across Comcast NBCUniversal have expressed enthusiasm for working with startups leveraging Generative AI to build next-generation technologies, products, and services. Startups accepted to the program will be introduced to executives from Comcast NBCUniversal and our global network including Xfinity, NBC, Universal Pictures, Universal Destinations and Experiences, and Sky. Our LIFT Labs team will facilitate those connections and help startups develop long-lasting partnerships.
"Generative AI has the potential to both transform legacy business workflows as well as deliver exciting new services," said Kevin O'Toole, Senior Vice President, Strategy and Investments, Comcast.  "While the technology is nascent, we look forward to learning from emerging startups that are at the forefront of this innovation."
 AI Success Stories
LIFT Labs has worked with a number of AI startups throughout past programs. Imaginario identifies specific moments in video and audio using their AI-powered platform piloted by Universal Pictures Home Entertainment. Neon Wild's custom avatar technology is being used by DreamWorks Animation and NBCUniversal to bring their library of family content to life, beginning with Gabby's Dollhouse. Moone uses AI to analyze freeform employee feedback to provide individualized action plans and piloted with Comcast and Sky Labs. And Respeecher – a voice cloning technology – recreated the voice of Vince Lombardi for a Super Bowl commercial, the voice of Richard Nixon for a film, and helped Aloe Blacc sing Wake Me Up in many different languages, winning two Emmy awards in the process.
Now the LIFT Labs team is focused on finding a new cohort of AI startups and helping them grow. Our mission with the Comcast NBCUniversal LIFT Labs Accelerator: Generative AI is simple: test their technologies and assist in pilot execution and connections to relevant business units at Comcast NBCUniversal and other companies in the LIFT Labs network.