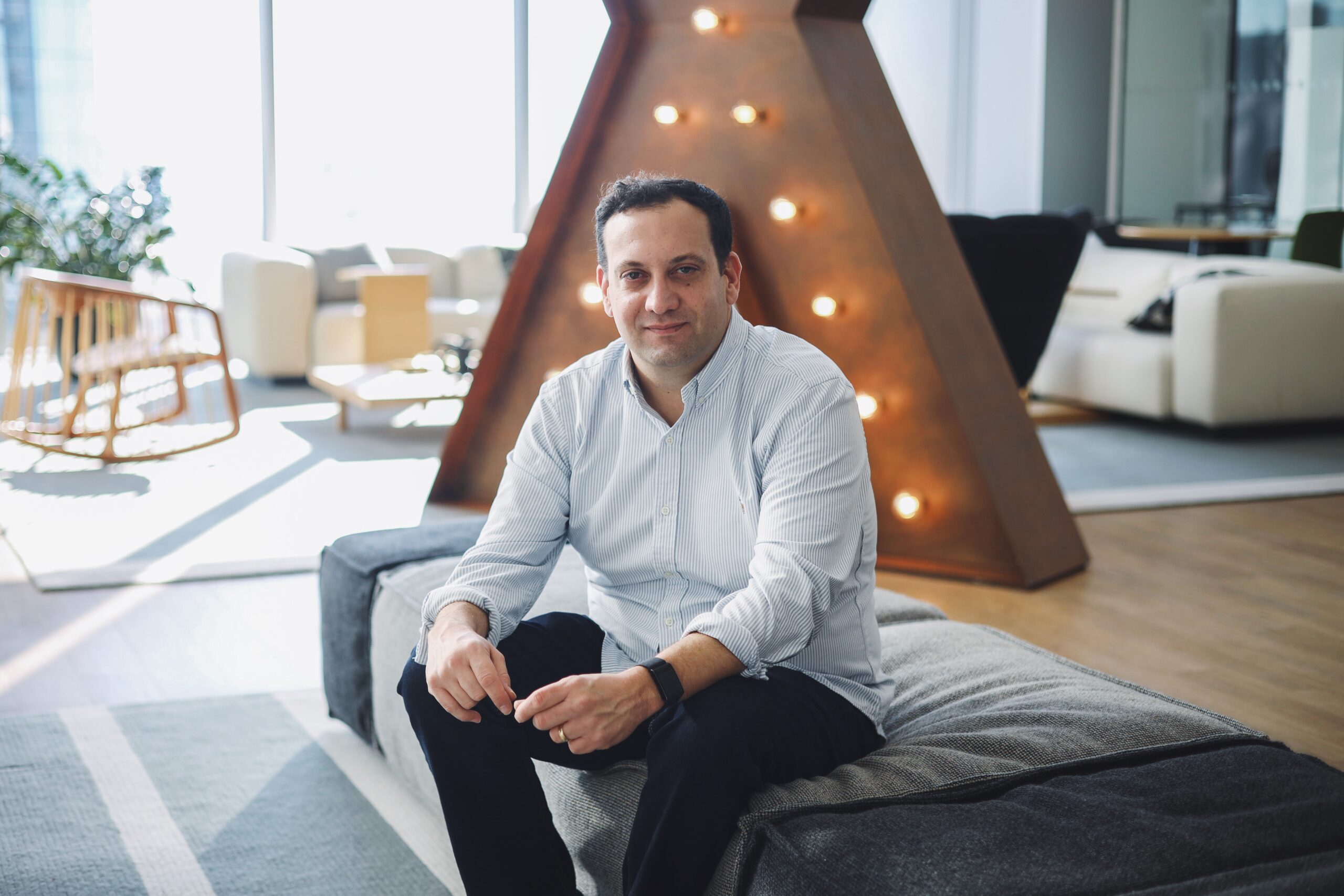 Nick Smith identified a glaring inefficiency in business sales.
As a sales leader in several large organizations, Smith found himself inundated with more administrative tasks, taking away from his time actually spent selling. Searching for key decision-makers, hunting down contact details online, and drafting countless emails became routine. These necessary yet tedious tasks either consumed his day or were sidelined for more critical issues.
Recognizing the gap, Smith launched Sailes, a company harnessing artificial intelligence to streamline sales prospecting for enterprise sales teams. The company's "Sailebots" can do a wide range of tasks like identifying potential clients and crafting engaging email content. What sets Sailebots apart is their adaptability, reflecting the unique selling style and persona of each sales representative. For example, a more aggressive salesperson can develop an equally assertive Sailebot. Someone focused on relationship building can design a Sailebot that prioritizes building rapport with prospects. Smith says sailesbots are an enhancement for sales teams.
"Sailebots are a digital extension of the human, mirroring their personality and sales style. They do the prospecting work of humans hands-free," said Smith. "It's a real-life solution to the age-old problem: I wish there were two of me."
Sailes' innovative approach has gained plenty of attention with an impressive roster of clients, including ​​Staples, Wiley, and Rogers Electric. The company has raised $6.6 million in venture capital funding, including a $5.1 million Series A in September 2023. Sailebots now operate in 25 countries and in many different languages, including German, French, Spanish, Italian, and English.
Sailes Journey to the LIFT Labs Accelerator
Sailes is one of 10 companies selected for the Comcast NBCUniversal LIFT Labs Accelerator: Enterprise AI. The six-week program is specifically designed for companies looking to partner with major enterprises such as Comcast. Smith applied because he is keen to learn how a large corporation handles its sales processes. 
The program also offers workshops and advice on how startups can sell to large enterprises — and Smith was eager to learn more about how large companies like Comcast make decisions on working with external partners.
"Oftentimes, we sell to specific regions or departments within a large company. How do we break through those walls and engage the organization at large?"

— Nick Smith
As the program began, Smith immediately realized the value of networking, collaborating, and befriending the other founders in the cohort. Bouncing an idea off another talented founder sitting just a few desks away has proven to be invaluable.
"Being a founder can be isolating and often feels like you're on an island," he said. "Engaging with other founders and hearing about their challenges and experiences has been incredibly enriching."
A digital Sales Assistant Always at Your Service
Smith's inspiration for Sailes stemmed from his extensive experience as a sales leader with organizations like CBS Corporation, iHeartRadio, and Audacy. While third-party solutions existed for lead generation or contact information retrieval, automating sales prospecting was conspicuously absent. Also, salespeople are particular about how they approach clients and prospects, so an automated service would have to be customized and personalized.
Smith pondered: "What if we could harness a digital tool that constantly learns, operates under our guidance, and is perpetually available? That's how we thought about Sailes in the early days."
Rather than build on top of an existing AI framework, Sailes created its own model using authentic sales data. As the technology evolved, they integrated advanced language models, amplifying the efficiency and effectiveness of Sailebots.
Sailes isn't just a provider of Sailebots, it's a customer, too. To build the startup from scratch, Smith deployed his own Sailebots to find and engage with new clients. 
"We had a team of Sailebots that really drove our growth in the beginning," said Smith. 
Looking ahead, Sailes' mission is clear: refine the product, make Sailebots smarter, and continue empowering sales representatives to harness AI for superior outcomes. In the long term, Smith envisions Sailes as a staple for enterprise sales teams.  "It's a true game-changer that will make their lives easier and lead to stellar results," said Smith.


To read more inspiring startup stories and to stay connected to Comcast NBCUniversal LIFT Labs, sign up for our newsletter and follow us on LinkedIn.