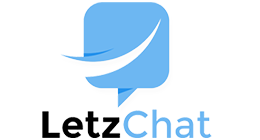 PROGRAM:
FOUNDERS:
Jordan Orlick - Founder & CEO
Westlake Village, CA
LetzChat
LetzChat translates customer interactions in real-time into the viewer's language. This includes video (VOD subtitling), websites, mobile apps, text messages, chat support, and even Live Subtitling. The tech offers 100+ languages, with 94.5% – 98.7% translation accuracy, according to the company.
FEATURED CONTENT
View Website