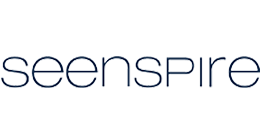 PROGRAM:
FOUNDERS:
Samuel Mekonen - Co-founder & CEO
Antwerp, Anstwerpen, Belgium
Seenspire
Seenspire visualizes fresh & engaging content sourced, curated & delivered by the first streaming service for public TV's, in spaces where people work, wait and buy. Today Seenspire is reimagining the way we consume content in the home, by introducing the always-on MediaCanvas for your Home TV, which can be used as a "Continuous Information Hub" in ambient mode. The MediaCanvas does not require your full attention, but is still informative, entertaining and personalized.
View Website