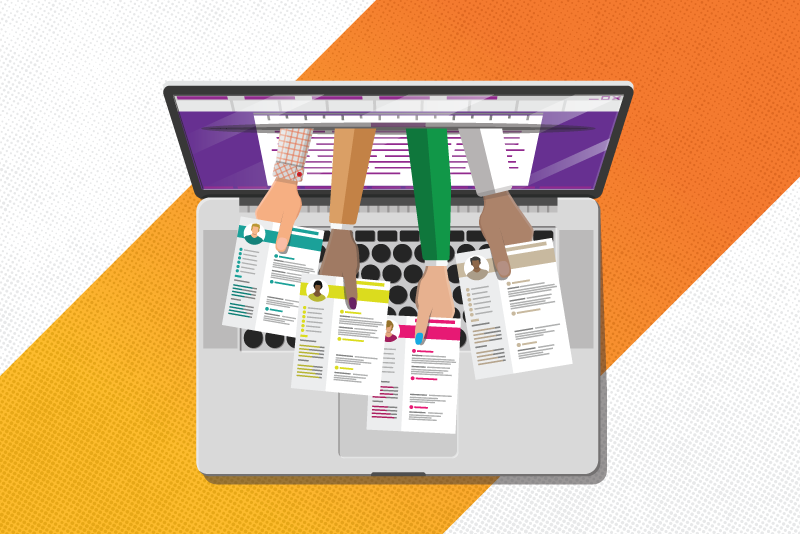 This is the first installment of a three-part series providing insights and advice to help build more diverse and inclusive teams.
» Read part two and part three.
2020 has brought a worldwide push for racial equality. People of all backgrounds are coming together to demand reforms in criminal justice, education, and the workplace. In response, companies are promising to make diversity and inclusion a top priority. They're re-examining recruiting processes. They're expanding talent pipelines. They're taking measures to ensure that all employees have a fair chance at career advancement.
Startups promise changes too, but they've fallen short. A Techstars report found that diversity is important to 72% of startup founders, yet just 10% are taking meaningful action.
To help startups navigate the issue, LIFT Labs held a Live@LIFT panel discussion with experts Tani Brown, Head of Community at Jopwell, and Marlin Williams, Vice President of Global Diversity and Inclusion at StockX. Moderated by Khalilah Lawson, Director of Executive Search at Comcast, the discussion brought to light seven things startups can do right now to build more inclusive teams.
Know the difference between diversity and inclusion. Diversity is the act of giving people of all races, genders, and ethnicities a chance to be hired. Inclusion is what happens after they join your team. Be careful not to conflate the terms.

"How am I onboarded? Do I feel like I belong? Am I invited to meetings? Who's being tapped for promotions and development opportunities?" said Williams. "That's inclusion, and it's the long haul that reveals the culture of your company."
Start early. Founders naturally gravitate to people in their social or academic circles for their very first hires — and after that, they need to bake diversity into their processes.

"That's when building a diverse slate and talent pipeline has to start — or you're going to be left in the dust," said Brown. If companies start too late, it's "hard to make cultural shifts and tweaks, and to reach out to talent that might not look like you."
Challenge your expectations. Recruiting from highly touted colleges or successful competitors makes sense — and look for candidates outside those typical places too.

"Build a talent profile. What are the skill sets needed for this person to succeed? Understand that those skill sets are transferable and could come from other industries or sectors," said Brown.
Conduct an honest assessment. Learn the truth about diversity and inclusion in your organization — even if it's hard to handle.

"You have to be comfortable being aware," said Williams. "You have to be comfortable admitting that you should do something differently."
Expand your network. If your hiring is mainly internal, commit to decreasing that number. Find candidates elsewhere. Tap into local professional organizations or alumni associations.
"Support their social events. Engage them in conversation about what you're building," said Brown. "You'll passively build recruiting pipelines with organizations you didn't have before."
Incentivize diverse hiring. Many hiring managers are incentivized on speed and cost-to-hire. But if you want a diverse pipeline, incentivize that instead.
"Even if a candidate is not selected, follow up with them to learn more about their experience, improve the process, and learn more about their network," said Brown.
Let the metrics guide you. Start by knowing company demographics, then plan accordingly.

"The data doesn't lie," said Williams. "If your 50-person tech department has only two women, focus on gender diversity. If most of your frontline workers are Black but there are only two in the corporate office, focus on racial diversity."
Brown adds that subjectivity matters too.
"Are employees feeling safe and supported in their environment? Do you have equitable processes in place to ensure you're reviewing the best talent for the role?" she said. "If you're living out your mission of being diverse, then that process is successful."

To read more inspiring startup stories and to stay connected to Comcast NBCUniversal LIFT Labs, sign up for our newsletter and follow us on Twitter.